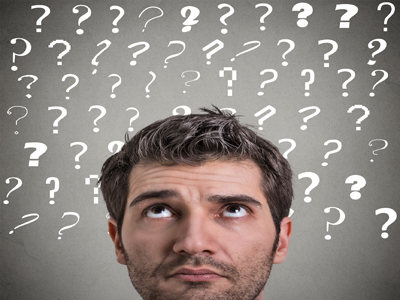 How many business brokers should I interview prior to selecting one when selling my business? Choosing a business broker to sell your business can be crucial to the success of it selling. A broker who you have an exclusive listing agreement with, which I recommend vs. open listing, will essentially be your partner during the listing term in getting your business sold. How many you interview is entirely up to you, but my suggestion is about 3. You'll probably find that you call the people who are actively marketing towards you and your business on a month-to-month basis, either by flyer, postcard, or door to door solicitation. The brokers who are actively looking for new business are typically the ones who are doing business.

I wouldn't interview too many agents, because a good one may get lost in the search, and outliers on price and terms may be become less apparent, because inexperienced agents are just telling you what you want to hear just to get your business, as opposed to more experienced agents who are apt to tell you the truth.
Referrals - Let's face it, everyone has a friend or family member who has a real estate license. If you have a friend who sells homes, but swears that they can also sell businesses, but really don't, then interviewing them, but also interviewing 2 or more business brokers who actually specialize in selling businesses will help illustrate the skills involved in getting a business sold, and the techniques involved in selling homes vs. business are not necessarily transferable.
Style - Every business broker has a different style, and it's important that you as the seller feel comfortable with who ever you choose to work with. If the seller and broker feel that they are at odds with one another than it makes the selling process much more difficult. Trust, that the broker is doing you right, and them trusting that you are honest with your books/records or that you are not trying to sell the business behind their back is extremely important.
Price/Terms/Commission - These three things are the most common that are brought up when a seller interviews a broker. How much is my business worth? How long is the listing contract? What is your commission? All brokers can negotiate all three with their potential seller. When a seller interviews 3-4 quality business brokers, they should notice a similarity with all three, and be able to immediately spot an outlier. Typically, experienced business brokers will able to give you a ballpark figure of a selling price, tell you the industry average on listing term agreements, and roughly the same on commission. If you interview too many business brokers, it will be more difficult to spot outliers, because like anything, something that is too good to be true, typically is.
One other thing, because business brokers take in a higher volume of listings, than say a real estate agent who sells homes, not only are you interviewing the business broker, they are also interviewing you, because they work on commission and have to determine, are you and your business worth the out of pocket money and time that will be spent until the business is sold?

I would suggest a seller be prepared with necessary documentation when meeting with the broker, just as much as you expect the broker to be prepared on how to show how they get businesses sold.