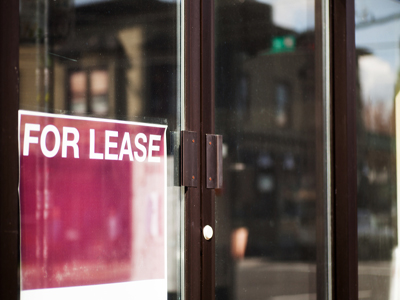 The Laundry Lease is undoubtedly of the highest element of value of the laundry investment. It is critical to get and to keep your lease in line with the operating model that is intended for your laundry.

Whatever you may be considering regarding a laundry investment, the terms, restrictions and other conditions of the lease must be acceptable or the investment itself, may be at a higher than acceptable level of risk. This is true even if the business cash flow and market seem to warrant the investment.


This is also the primary consideration when making a decision regarding purchasing, selling or even reequipping a laundry.

Keep in mind that the original investment is very vulnerable in a laundry acquisition. If you purchase a laundry with an acceptable cash flow and you are planning on continually receiving a certain level of return, you should also be concerned with the continuous value of your asset. Many laundry investors fail here and invest 100s of thousands to find out that after operating successfully for several years they will end up loosing a significant part of their original investment when it comes time for selling it. The lease (not replaceable), even more than the (replaceable) equipment dictates value.

If the lease doesn't fit the intent of the investment, the investment is not secure.

Let's look at some anticipated questions that you might want answers to when looking at the lease,

1. What is an acceptable time for the lease?

Laundry developers and owners like control over the premises for as long as possible. 20 to 30 years are common. However, this is usually with a 10-year lease and 2 or 3 options for the remainder of the term. A time line of your intended investment should be looked at and compared to what you are agreeing to. If you hold the investment for 6 years, what will you have to sell at the end of that period? If too low, it may not be marketable without addressing the lease. If left too long before updating, the value could be affected and the landlord will be called on to correct the deficiency or the value will likely be less. This is the #1 cause of transaction failure and is also often avoidable.

A few notes about options,

a) Options should not be stated as personal to the original lessee. This is saying that the original lessee has the right to pick up the options but if your business is sold the buyer will not have that same right.

b) Options may be either roll over of original terms or may be different at the option points. It is very important to carefully review the full terms of the options and be sure you understand them and are acceptable.

c) Options may also be set to adjust to Market Rates. This presents an unknown factor. If your lease is up for renewal closer to 10 years away you are banking that the market rate will remain comparable to what it is today. Because of this certain safeguards should be negotiated to offset potential significant loss of your initial investment.

I might add that I expect to see ore leases set this way in the future. This is saying that the rates you would pay would be equal to the going market rate at the time. This statement should be clarified. Property leases at differing rates for various uses. So you would want to be compared either to other laundries in the area or very similar businesses. As an example, a Starbucks may pay 3 times per foot what a laundry does.

d) Options typically have a window of time where you can exercise them. Make sure you know these dates. If missed, you could loose. However, I do not usually recommend that you wait to renegotiate a lease to when you must.

2. How much should I pay for a lease?

The bond between property and a laundry is significant. The laundry when developed is intended to stay a part of the center indefinitely; possibly up to the point of demolition of the center.

a) In general the lease including NNN/CAM costs should be between 20 and 25 percent of the model level. However, there are many influences that need to be considered. Such as volume, payroll, utility costs and the current operating level may not be where it should. In these cases the lease may be higher or lower than these levels. Therefor it is critical that the laundry investor develops a solid model for the laundry and immediately puts it into effect. A realistic look at the market, competition and desired method of operation should point to the level that is acceptable.

b) Lease increases are usually annual and either adjusted by a predetermined annual percentage or, by the CPI. The rate does tend to change, based on the conditions of the time but seem to be running at 3 or 4 percent currently. While the CPI adjustments have been low it is likely to increase at some point. Some times there is a floor and a ceiling on these (2 6 as a for instance)
The important thing when considering is how the increases fit into your model. Your income needs to adjust with rising costs. This is another area neglected by many laundry operators.

3. Is the current lease negotiable?

In order for any negotiation to be successful there must be a mutual desire of a common goal. You must keep in mind that anything you gain will have a cost to the landlord. In situations where there is time on the lease what is the landlords' incentive to extend it or offer lower or better terms? If the business is making money and paying rent why should the landlord give up what is rightfully his? Or, if the operator is operating poorly; not keeping clean, running out of quarters and equipment problems exist why should the landlord be penalized?

The landlord needs to be convinced.

To negotiate with the landlord successfully you must have a good model and operating plan, complete with realistic projections. Demonstrate to the landlord the logic of the plan, size of your investment and advantages the laundry will bring to the property. Property has turned a lot since many of the existing leases were created. The landlord may not understand our business. Again, the laundry is meant to be there for the duration. If I were your landlord I would expect you to approach the table ready to reinvest and then weigh your request against the needs of the property and its investment.

4. Should I use an attorney to review the lease?

If you are reading a lease and have questions that you can not understand yourself and sufficiently answer; or if have doubts of what you have been told, I strongly recommend that you find an attorney that specializes in retail leases and have him explain things to you. Some areas that might be threats to the security of your investment should be discussed or negotiated with the landlord. Established leases are not easily changed. There are likely to be parts of the lease that you just don't like but yet acceptable to move forward with. Or, maybe you will find the one out there that I have been searching unsuccessfully for that is all good. Writing new leases, if acceptable to the landlord will likely come at a high cost and may not be improved at all. Unless it is unacceptable and the landlord is willing, I would recommend trying to work with the existing lease in most cases.
Categories: BizBen Blog Contributor, Deal And Escrow Issues, How To Buy A Business, How To Sell A Business
Contributor:

Areas Served:
Southern California
Phone: 619-227-5711 Cell, 949-878-2755
32 years experience in the laundry industry, specializing in assisting laundry buyers with buying or starting up, re-tooling, laundries in Southern CA. Laundry buyer representation, consulting, due-diligence, lease negotiations, laundry valuations. Call 619-227-5711 (Cell).