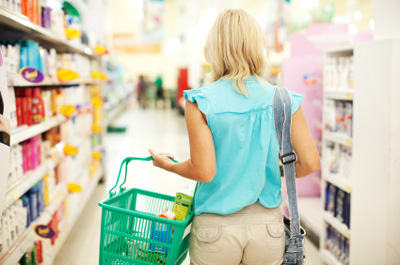 The beauty supply industry does $10 billion in sales annually. Like every industry, there are some larger chains that dominate the marketplace.

When it comes to buying a beauty supply shop, there are several companies like Sally Beauty Supply, Ulta and Sephora, that you'll want to look out for as they are among the top producers.

The top 50 companies in the industries generate about 75 percent of all its revenue, but there is still a piece of the pie to be had by small business, so here are some tips on buying a beauty supply shop.

Location And Your Target Market

When looking at a beauty supply shop determine who their target customer is. Some beauty supply shops target hair stylists, salon owners and other professional service providers. If that is the type of beauty supply shop you are considering, look at the businesses that surround the store. Are there a lot of salons in close proximity? Hair stylists and beauty professionals will most likely become your loyal customer if your beauty supply shop is close to where they work or live. If they run out of something throughout the work day, they will go to the closest store to restock.

The other type of beauty supply shop is one that targets the consumer. Examples of a store like this would be Sephora and Ulta, while Sally Beauty Supply caters to both professionals and the consumer. Your location is also important if you are pursuing this type of beauty supply store. If you are conveniently located in proximity to other shopping destinations, like grocery stores, shopping malls, etc., you have a greater opportunity of building a loyal client base.

Inventory

In my experience, beauty supply stores that are most successful are those that stay up to date with the latest trends. Being a guy, I certainly don't understand the need for new nail polish colors every season, but I can assure you, women do, so make sure the inventory you'll be buying is current. If stuff has been sitting on the shelves for months, make sure you are not paying full price for it as you'll probably have to discount it to move it at some point.

Customers want the latest trends when it comes to beauty supplies, so understand that inventory is going to be one your largest operating expenses. And, with any retail business, you'll need to make sure there is a good system in place to manage inventory, make sure it's not leaving with employees and being updated as it should.

Know What You Are Selling

This is a business where you have to know about the products you are selling. If you are not a professional cosmetologist or someone that is familiar with the industry, you may have a tough time walking into the beauty supply business as you'll have a lot of product knowledge to learn right out of the gate.

Customers are going to come in and ask for recommendations on products and want your input. You'll instantly gain credibility with them if you can recommend a solution to their problem. If your solution works; even better! Customer service is very important in this industry.

As I said earlier, it's a highly competitive industry with some big names that you'll be going up against, so as a small beauty supply shop, you'll need to make sure you and your staff have adequate product knowledge and provide exceptional customer service to compete with the big stores.

In addition to product knowledge, some beauty supply stores that work only with professionals sell salon equipment and design. This area is another ball game, so when considering a beauty supply shop look at what the current owner is doing in this market. If they are in this market, decide if you want to stay in it and if so, you'll again need to know more about the latest trends. If they are not in this market, it could be a potential space for you to expand in to once you've got your foot in the door.

Marketing

Look at the current owner's marketing strategy. You've got to be utilizing social media in the beauty supply business. So much of this industry is visual. Social media is the perfect medium to sell your products and position yourself as an expert in the industry.

Outlook

As you can see based on this post, buying a beauty supply shop is more than just looking at financials. There are some areas that require some consideration before purchasing. Thinking about these upfront while doing all the other standard due diligence will help make your purchase of a beauty supply shop go as smooth as possible.

According to IBISWorld, beauty supply shop owners will have to rely on introducing new products to stimulate store sales in the next five years. Competition from discount stores like Walmart and drugstores is increasing so although revenues remains strong, the organization expects competition in the beauty supply shop market to increase.



About This Contributor: Peter Siegel, MBA is the Founder & Senior Advisor (ProBuy & ProSell Programs) at BizBen.com (established 1994, 8000+ California businesses for sale, 500 new & refreshed postings/posts daily). He advises buyers, business owners/sellers, business brokers, agents, investors, and advisors). Phone him at 925-785-3118 to discuss strategies regarding buying, selling, (or financing a puchase of) California businesses.
Categories: BizBen Blog Contributor, How To Buy A Business