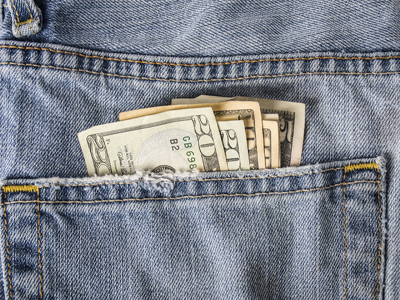 A question that occasionally comes up in our BizBen Business ProSell program is whether a seller can and should reveal to prospective business buyers that the business produces extra income not reported on business tax returns. The purpose, of course is to let the buyer know there is more income to be made from the business than is posted in the business records.

The expectation behind this admission, is that the buyer will be more inclined to make an offer and at a price that will satisfy the seller, if buyers learn there actually is more money collected than is posted.

But many small business owners, particularly business sales intermediaries, think that lying to the government about the actual business income subject to taxation is a mistake. And bragging about it only compounds the error.
Pro Arguments:
A number of business owners systematically under-report their company's income. Perhaps most get away with it. One reason they can avoid being examined by taxing authorities is that there are far fewer agents than there are business owners who don't pay their required share of taxes. One seller told me that some buyers are more inclined to get into a business, perhaps for the first time, when they learn that being a business owner offers ways to reduce their tax exposure-ways not available if they were working chiefly for someone else. A rather surprising reason some sellers feel they should tell all about unreported income is to make the buyer a co-conspirator in the crime of tax avoidance. "It's insurance against being sued," one owner told me. His reasoning was that a buyer who is disappointed with performance of the company after taking over and has an inclination to accuse the seller of misrepresentation, will think twice about that idea. That's because he might have to testify in court that he is aware of the former owner's practice of illegal tax avoidance and is guilty of neglecting to report it to the IRS.
Con Arguments:
But it seems an unnecessary risk for the seller to take. And putting a buyer in that awkward position is not the best way to get a business relationship started. Most buyers don't want to hear about anything that is not documented. They don't want to take your word when it applies to the landlord's promise of a new lease, your customers' verbal pledges to remain loyal or vendor statements that they won't raise prices. Why would buyer prospects believe that you really collected $80,000 in discretionary earnings last year rather than the $55,000 stated in the books? As one buyer told me, "If I know the seller is not telling the truth to the tax authorities, what makes me think he'll be honest with me?" And talking to a business sales intermediary about unreported income is not a good strategy if you want his or her trust and cooperation.
An owner who admits his or her tax dodge when offering a business for sale may think the tactic will add appeal to the offering and increase chances of getting a sale at a desirable price. But that usually does not work and it's a plan that is likely to backfire with unintended and unwanted consequences.

About the Author: Peter Siegel, MBA is the Founder & Lead Advisor at BizBen.com (established 1994 - 8,000+ California small businesses for sale & wanted to buy postings - with 500 new & refreshed posts daily). BizBen.com offers business buyers, owner sellers, business brokers and advisors free access to online postings, articles, blog posts, discussions, podcast, resource and broker directories, etc. Peter heads up the BizBen.com ProBuy, ProSell, & ProIntermediary Programs. Peter Siegel, MBA can be reached direct at 925-785-3118.