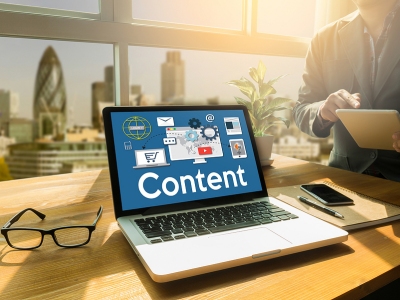 It is estimated that over 70% of all California small businesses for sale that are put on the market by business owners, agents, and business brokers have a difficult time selling a business because they don't utilize the proven advertising and marketing concepts outlined below.

Writing an effective ad to sell a small to mid-sized California business takes a little more time in the beginning but will pay off in the end - I hear it all day long on the phone from successful advertisers (business owners, agents, & brokers)!

If you are a business owner and having a business broker sell it for you make sure you select a business broker that understands these concepts. If you are a business owner selling a business by utilizing the information below, and utilizing my TIIC Method of selling a California business your chances of selling increases to over 90%.

When writing your ad to sell your business remember to utilize good grammar, spell all words correctly, and most important - put enough information in your ad so when qualified, potential business buyers phone you to inquire about your business they can move to the next steps in the buying process instead of asking you hundreds of questions!

Make it easy for potential business buyers to contact you. Be sure to include ALL phone numbers (including cell) and email addresses where potential buyers can reach you immediately. Make sure you call or email them back promptly (within 3 hours).

I have found that there are three very important items when advertising or marketing a California business for sale:

1. More text is better than less.

2. Writing detailed text is important (see info below).

3. High intensity exposure is critical for a quick sale - consider the BizBen Fast Track advertising program to maximize your ad's message.

Make sure you input the city and county field (if confidentiality is not important) - in your BizBen ad - you will get triple the exposure on searches! Also if you know your businesses adjusted net income and revenue figures (asking price and down payment) include this info, don't make buyers have to call you to get the information.

Hiding information and making the buyer call you to "try and sell them once you get them on the phone" is ridiculous - give them as much information up front - that way when potential buyers phone you, you'll know they'll be 80% pre-qualified based on the information you gave in your well crafted online ad.

Below is some example text that has been used successful in advertising businesses for sale in the past on BizBen.com:

the reason for selling is ..., no experience necessary, seller Will train, seller training consists of, high visibility, located in great area, highly desirable area, lifestyle type business, profitable, high adjusted net income, adjusted net income is derived by ..., successful, stable client list, Short hours, absentee owner, partial absentee owner, help run, well maintained, great neighborhood, real estate available, real estate included, great rent for area, long lease, lease is renewable, great visibility, increasing income, stable growth, great parking, safe area, excellent layout, perfect for owner/operator, perfect for family operation, high volume, computerized, years established is ..., number of employees includes ..., key manager in place, long time employees, management in place, little competition, busy street, ample parking, lifestyle business - work and play in this location ..., profitable, can increase profits by, potential to grow by ..., newer equipment, list of equipment available, great part-time business, no inventory or receivables, excellent tax advantages, recession resistant, plenty of parking, rent is ..., rent includes ..., lease expires ..., owner is moving, owner is motivated, selling due to health reasons, hours of operation ..., state of the art equipment, SBA loan prequalified, great books and records, package ready for due diligence, owner training, complete tax returns ready, high sales season coming, successful, turn-key

In the body of your ad, talk not only about the business but also about the geographic area the business is located in. Describe the school system, the growth patterns etc. If your business is located in a desirable area to live write about it, lifestyle businesses are hot now.

If your business has a stable, growing, or an impressive adjusted net income - that is a key selling point! Describe how you derived that annual adjusted net income - or what line items it includes from the financials and tax returns.

Remember buyers of small businesses are most interested in these items: location and specifics about the business, what the provable adjusted net income is, and opportunities for growth in the future. The more information you can give them about these items the higher probability you will get a better response to your ad on BizBen and sell your business.

Now go advertise your California business for sale and reach thousands of eager, motivated business buyers looking to buy your business!

About The Author: Peter Siegel, MBA is the Founder & President of BizBen.com and the BizBen Network of business buyers, business owners, business brokers, agents, and advisors. He provides professional assistance to business brokers, agents, and business owners in getting maximum response in their advertising & marketing efforts in regards to selling small to mid-sized California businesses. Phone Peter Siegel direct at 925-785-3118 to optimize your business for sale advertising.