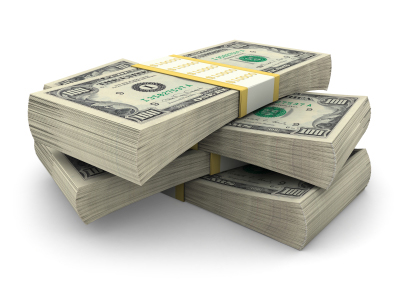 I was speaking with a prospective business buyer the other day - he had just signed up to get business purchase financing through the ProBuy Program on BizBen. He said he wanted the business; however, he was uncomfortable putting down a 10% deposit. The business was $350,000 and he asked if he could lower the deposit requirement to $5,000.

I asked a business broker that day on the phone what his opinion was on earnest money deposits for escrow/bulk sale accounts when selling a small business, here is what he relayed to me on this topic via an email:

"Earnest money deposits serve two purposes.

First, they show the seller that you are serious about buying the business. Secondly, in the event that you as the buyer default on the purchase agreement after due diligence and other contingencies have been removed, the earnest money deposit typically serves as liquidated damages to the seller. Would you as a business owner take an offer for your $350,000 business seriously when it was accompanied by a good faith deposit of only $5,000? Would you allow someone to tie up your business for 30, 45, 60 days or more with only $5,000 in escrow?

On occasion a buyer will write an offer, provide a 10% deposit check and then ask that be held for two to four weeks or more until all contingencies have been removed. A good faith deposit that can't be deposited is no good faith at all. The contingencies in a purchase agreement protect you as the buyer and if you walk away from the transaction before the contingencies have been released, your deposit will be returned to you less any escrow costs incurred. It is your good faith deposit that is supposed to help protect the Seller in the transaction. If the check can't be deposited then what good is it? The buyer is literally asking to tie up the Seller's business for two to four weeks or more with nothing.

The basic rule is this - When there is no money, there is no Buyer. A 10% deposit shows good faith, shows your intent to purchase the business and separates the buyers from the shoppers.

Buying a business is a serious process and offers should not be made lightly. If you don't know enough about the business to be confident enough to put down a 10% deposit, continue your research until you are more confident. When you are ready to make an offer, show the Seller you are serious about buying his/her business. You will find that your offer will be more readily accepted when it is accompanied by a standard 10% deposit."

If you really want to stand out above the rest, provide a cashiers check for the deposit. Then you truly have shown the Owner/Seller your intention to buy their small business is serious.