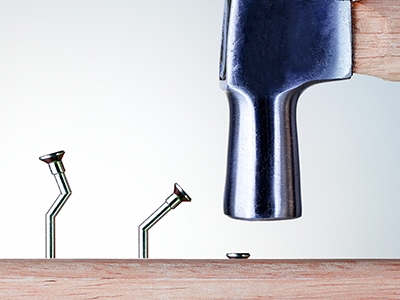 First the dreaded statistic: 80% of all buyers looking to buy a small to mid-sized business never end up doing so! A shocking statistic to most buyers searching to buy a small business. Helpful hints and strategies below such as understanding how business brokers and agents actually operate, keeping tabs on all the new listings that come to market, making sure you sign up for FREE Email Instant Alerts of new/refreshed postings that match your search criteria, and submitting a Business Wanted To Buy Posting that is emailed to all brokers, agents, owners who have businesses for sale that match your criteria (your posting is also featured online in all relevant areas on BizBen as well).

Since I consult daily with many potential business buyers, I know what works and what tactics business buyers should avoid to not only waste time, but also to not lose any money on needless practices and resources.

WHAT MOST BUSINESS BUYERS DON'T KNOW - BUT SHOULD ABOUT THE BUYING PROCESS

1. Most buyers of small to mid-sized businesses don't realize that 70% or more of business brokers and agents don't cooperate on their (business for sale) listings - meaning they don't share their information with other brokers and agents either intentionally or unintentionally by not advertising or promoting their listing(s) to other business brokers, agents, and intermediaries.

2. Most buyers call only a few brokers or agents thinking/hoping the broker will "find" or "search" for them and find the ideal business to purchase. Most business brokers and agents are so busy trying to sell their own set of listings that they rarely have the spare time to do non-paid searches for a buyer who may not end up buying a business.

3. 60% of all small businesses for sale are not advertised or marketed - they are "pocket listings", "unadvertised listings" - these are listings that business brokers and agents don't have listed but know about because of their daily dealings with small business owners in California who want to sell but will not give a contract or written listing to a broker or an agent. They will sell if the broker or agent brings them a "serious buyer". What this means to you as a serious business buyer is that you have to get the word out to as many California business brokers and agents as possible to widen your "comprehensive search process".

4. In all business brokers directories only the main broker is listed - in most instances there are more (sometimes up to 5 to 25+ agents) that aren't listed but have great "pocket" or "unadvertised listings" that others in the office don't know about - you need to reach all these business brokers & agents directly because of #3 listed above.

STEPS ALL SERIOUS CALIFORNIA BUSINESS BUYERS SHOULD DO TO BE SUCCESSFUL:

1. If you know what types or locations of businesses you are searching for you need to post and keep posted at all times a Business Wanted To Buy Announcement Posting or utilizing the BizBen Business Buyer ProBuy Program and get the word out to as many California business brokers, agents, intermediaries, and owners as possible - you need to be highly visible - this step provides that!

2. You need to scan the new and refreshed business listings for sale (save all interesting listings to your BizBen My Admin section when you are logged into your FREE BizBen Account) posted everyday at BizBen. On average over 400 new and refreshed postings / listings are posted daily and in many instances offers and letters of intent come quick on the more popular new listings - don't miss out on these - check the new listings daily (register for Instant Email Alerts - customize these to types and areas of businesses wanted to buy) on BizBen (but don't forget to search on all older posted listings too and "Save" them to your BizBen MyAdmin section - after you login to BizBen).

3. Sign up for a FREE BizBen User Account to receive new listings/postings by Custom Instant Email Alerts and Daily Email Reports of all new and refreshed postings / listings posted that match your search and buying criteria. Make sure you put @bizben.com in your "Safe List" in your email program/software so these Email Alerts / Reports don't end up in your spam or junk folder - you do not want to miss out on any great new listings/postings posted and emailed to you.

4. Contact as many of the business brokers and agents listed in the Resource Directory on BizBen with your request (let these brokers and agents know you saw their info in BizBen) - what types, locations, prices, adjusted net income - what you want in your ideal business you are searching for. Make sure you get them a Business Buyer Profile / Personal Financial Statement and a Non-Disclosure on any of their listings they may be selling (email these back with their NDA/Confidentiality Agreements). Stay in touch will all of these business brokers and agents on a consistent basis - see step #1 above - post a Business Wanted Announcement - the buyers who are more active and visible tend to be the ones who get the better businesses being sold!

5. When contacting a seller/owner, broker, or agent about a business for sale on BizBen make sure you phone, email and text the contact about the listing - in other words do all three actions to show them you are serious about their business for sale - remember - phone, text, & email. Don't rely on email alone or just a phone call - to many emails these days end up in the junk folder for one reason or another - don't let this reason void your chances of not buying a business - remember to call and text as well (also please let the seller or broker/agent know you saw their listing on BizBen!). If a broker or owner doesn't return your call / email / text keep trying them daily until you get results!

6. Make back-up offers on all businesses for sale that you are highly interested in that may be in escrow or contract. Show the broker/agent or seller that you are interested and willing to move forward if the current buyer starts lagging or terminates their purchase agreement. 50% of all California deals fall out for one reason or another - I have seen many buyers with back-up offers ultimately be the "winning" buyer on a deal when using this strategy.

7. Make sure you have your "team" in place and ready to go - transactional attorney (review of purchase agreement contract or LOI, lease agreement, etc.) phase l and phase ll due diligence advisor, escrow/bulk sale service, business purchase financing advisor (get professionally pre-qualified before your search process begins), industry specific consultants, etc. If you aren't ready for a transaction should a business become available for sale you will probably be relegated to a back-up position - bottom-line be ready with your "team" of advisors.

8. If you really like a business being sold - make an offer - "pull the trigger" - too many potential business buyers are tentative or too analytical and wait too long to make an offer (they lose out on deals because they take too long to produce a purchase agreement or LOI). If you are interested in a business - particularly a business being sold that is high in demand by other buyers - put in a non-binding LOI (letter of intent) to "lock-out" other potential buyers until you can fully investigate the business and know if you want to fully commit with a detailed business purchase agreement.

If you follow the above steps - and I mean all of them you will be successful in buying the best California small to mid-sized business that match your personal needs and search criteria!

If you need assistance with any of these steps above or are interested in the BizBen ProBuy Program please phone us at 888-212-4747 (if you happen to get our voicemail - please leave a detailed message and we will phone you back promptly).

About the Author: Peter Siegel, MBA is the Founder & Lead Advisor at BizBen.com (established 1994 - 8,000+ small businesses for sale & wanted to buy postings - with 500 new & refreshed posts daily). BizBen.com offers business buyers, owner sellers, business brokers and advisors free access to online postings, articles, blog posts, discussions, podcast, resource and broker directories, etc. Peter heads up the BizBen.com ProBuy, ProSell, & ProIntermediary Programs. Peter Siegel, MBA can be reached direct at 925-785-3118 for advice, referrals, or questions.