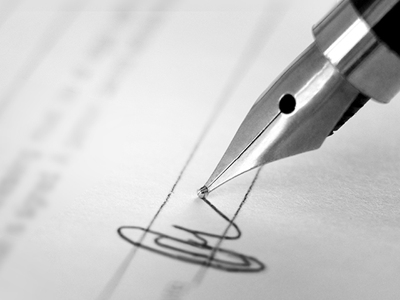 An often overlooked aspect of selling (or buying) a small business is taking back-up offers during the entire process of selling (or buying) a business. Most sellers (or buyers) don't realize that over fifty percent of all deals/contracts fall out for one reason or another when selling/buying a small business - could be a landlord issue, business purchase financing falls out at the last minute, or plain and simple either the buyer or seller gets cold feet.

In all of my online webinars, daily ProSell/ProBuy/ProIntermediary consultations, weekly Friday morning online sessions on BizBen's "Office Hours" and consultations with brokers, agents, owner/sellers and business buyers I emphasise not only the importance of taking back-up offers to sellers but also (for business buyers) writing back-up offers on existing businesses in contract - even if they (sellers) are far along in the process - only because I have seen so many deals fall apart for in the last stages due to so many different reasons (see the most common reasons below - Other Reasons Why Deals "In Play" Fall Out Over 50% Of The Time).
In fact in most instances I encourage business buyers to write multiple back up offers on multiple small businesses being sold - if they are truly interested/serious in pursuing a small business purchase. The reason for this is that many business brokers and agents these days don't get financials and/or recent business tax returns up front from their seller clients and then post their client's listing for sale without confirming key/critical financial data - important data to make an informative decision if the small business being sold/purchased is priced fairly and the deal structure makes sense. At this time, this is the number one reason deals fall out of escrow and during contract.
Other Reasons Why Deals "In Play" Fall Out Over 50% Of The Time:
- Partners Or Advisors/Consultants Weigh In - Not Positively On The Deal
- Landlord Problems - Rent Increase, Selling The Building, Etc.
- Last Minute Coldfeet By Either The Seller Or Buyer
- SBA Financing Or Business Purchase Financing Drags Out Or Falls Through
- Negative Or Unexplained Data In Phase l and/or Phase ll Due Diligence Feedback/Updates/Revisions
- Unexplained Material Changes (Usually Financial) With The Business Being Purchased
- Personal Changes With Either The Seller Or Buyer - Health Issues, Financial, Marital
- Key Employees Or Manager(s) Decide To Leave Due To The Sale Of The Business

Again, when selling a small business ALWAYS encourage back-up offers from potential buyers up until your deal closes and you have the closing check from the escrow/bulk sale service. With this strategy sellers can keep buyers on a "tight leash" during the deal process and if buyer "A" happens to back out or takes too long to produce documents or potential financing the seller can move on to buyer "B" or "C". When seeking to purchase a business don't be timid about submitting multiple back-up offers on multiple deals - one of them is bound to open up to other potential buyers!
Important point: Don't burn bridges with brokers and agents - make sure you keep them aware of any updates on any offers on any deals moving forward if they start getting serious and you are "promoted" to a lead buyer. If you end up buying one of the businesses you have an offer on - make sure you contact all brokers, agents, sellers and let them know you are now not a contender on their deal (back-up offer - or future deals).
If all sellers and buyers used these back-up offer strategies we would have a higher success rate of small businesses being sold and a much more efficient marketplace for both sellers and buyers of small businesses!
About the Author: Peter Siegel, MBA is the Founder & Lead Advisor at BizBen.com (established 1994 - 8,000+ California small businesses for sale & wanted to buy postings - with 500 new & refreshed posts daily). BizBen.com offers business buyers, owner sellers, business brokers and advisors free access to online postings, articles, blog posts, discussions, podcast, resource and broker directories, etc. Peter heads up the BizBen.com ProBuy, ProSell, & ProIntermediary Programs. Peter Siegel, MBA can be reached direct at 925-785-3118 for advice, referrals, or questions.