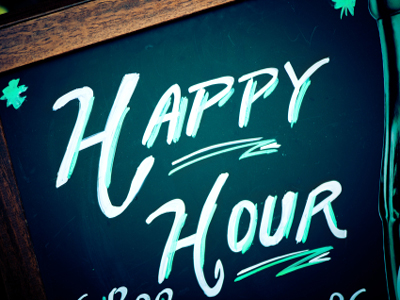 A BizBen blog reader emailed me this question: "I am starting due diligence this week on
buying a cocktail bar
With a 48 license what should I be asking for, thinking about, watching out for? Is there a list of items I should ask for?"
I reached out to numerous resources in California - business brokers, agents, consultants, and other resources to answer these questions. If you have a question relating to buying or selling a California business - feel free to email or phone me. My information is at the bottom of this blog post/article.
Here are some great answers, suggestions, and items to consider:
The biggest problem you will encounter in your
active due diligence
is verification of sales. The bar business is one of the few businesses left that still takes in most, if not all its revenue in cash (especially 48's). Therefore many of these owners shall we say "don't keep good records". How do you verify the income?
Income Verification: First of course ask for tax returns and sales tax returns. You will get some resistance here and if you get them you probably won't find satisfaction in the numbers reported. If your seller does report a reasonable amount get cancelled checks for the Sales Tax Returns. Do they have a point of sale system? If so get sales reports from there.
Early on in the process ask the seller to contact the liquor suppliers. You will find the beer sales are close to 50% of the total sales. Depending where you are located, there will be about 3 major beer suppliers, and 2 major hard liquor suppliers. They will supply 95% of the liquor to the bar. Have them all prepare a sales report for what they supplied that location. The report should come from each distributor and generally will have this year to date and all of last year's purchases. The total dollar amount of liquor purchased will translate into an approximate sales volume. A very ball park number will be to take the total amount of liquor purchased and multiply it by 4 to get your sales. This multiplier will change according to the price the bar charges for various drinks. Does this location do a lot of happy hour specials, low prices, or is it a Night Club that gets high prices for their drinks. The multiplier will vary accordingly (from 3-5). Understand this bars cost of goods to use the proper multiplier.
Net Income: After being confident in the gross income, starting deducting business expenses to arrive at net income.
ABC License Conditions: It is very important to get a copy of the conditions up front. Don't be surprised later in the process. See if there are any problems with the operating conditions. Some conditions can severely restrict the bar and therefore lower the value of the business. The existing conditions will follow to you when you buy the bar.
Game Vending Income: It's all cash. Almost impossible to verify. The average bars gaming income will fall between 5 -- 10% of the total gross sales.
------------------------------------
There are 12 specific actions to take when doing due diligence.
The key information to get when looking at a bar is to get the history of actual gross sales from this month back at least 1.5 years. The reported income on financial statements is unlikely to be true. The way to prove what the actual sales are is to pull the history out of the computerized point of sale cash register.
If this was mysteriously deleted do not buy the business, because they do not want you to see the terrible truth. The backup method is to physically review the printed daily tapes that are printed from the cash register, daily.
Under no curcumstances do you accept anything the seller tells you that can not be verified no matter how logical it sounds. It is very common for a seller, when selling the business, to stop taking cash out fo the business in order for the reported figures to look as good as possible to a buyer. Of course they still tell you there is cash.
Also make sure that the rent is not too high, based on the current monthly sales. Many businesses could afford the high rent when they had high sales, but when income drops the rent doesn't. Rent can kill you and closes a lot of businesses.
------------------------------------
You should thoroughly investigate all aspects of the business as part of your due diligence investigation. When I work with business buyers, I work with the buyer and the buyer's financial advisor to prepare a due diligence list and questionnaire. The due diligence list includes all documents that the seller will provide as part of the investigation; the questionnaire asks the seller all questions that the buyer would like answered in writing.
One critical aspect of due diligence is the financial "book check", where a CPA or bookkeeper with experience in conducting financial due diligence verifies the financial statements against source documents (receipts, bank statements, general ledger, etc.).
In additional to this financial "book check", due diligence should include an investigation of the business assets, liabilities, contracts, employee records and history, organization structure, employee responsibilities, regulatory history (in your case, the business's past history with ABC would be important), customer and vendor relations, and computer systems.
Your due diligence period is not a time for shortcuts or blind faith in the seller's representations. Due diligence is your final opportunity to determine whether or not the proposed purchase is really in your best interest. Many deals fall apart during due diligence because the buyer discovers something that was misrepresented in, or omitted from, marketing materials prepared by the seller or seller's broker.
A healthy level of suspicion is entirely appropriate during this period, and I strongly recommend that you consider hiring the appropriate professionals to assist you with your investigation.
------------------------------------
#photo#
About:
Peter Siegel, MBA
is the Founder & Senior Advisor (ProBuy & ProSell Programs) at BizBen.com (established 1994, 8000+ CA businesses for sale, 500 new & refreshed postings/posts daily) working with business buyers, small business owners/sellers, business brokers, agents, investors, and advisors). Reach him direct at 925-785-3118.