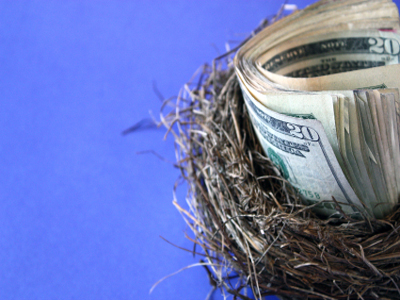 An interesting alternative to using borrowed money for small business acquisition financing is the plan to divide ownership of the target company among equity investors.

Instead of seeking loans to raise the purchase money, the buyer "sells" fractional interests in the business to friends and relatives. The resulting ownership scheme is similar to a publicly held corporation, only on a smaller scale and privately arranged. In some situations, this is an ideal plan. But a few provisions need to be included in the equity agreements to avoid problems later on.


They include:

1. Independent valuation: In order to equate a specific percentage of ownership with the size of each investor's contribution, it's critical to know the total value of the company. And all individuals buying an equity interest might not be in agreement that the sales price is an accurate value. That's why it's important to hire a business valuation expert to determine an exact number on which to calculate ownership interests.

2. Legal ownership form: The structure of the company--will it be a corporation or a partnership--should be decided before equity interests are offered. Typically, investors will be shareholders of a corporation, or owners of interests in a limited partnership. Then the new company will be established, and will proceed with the deal, using invested funds for the business acquisition financing.

3. Definition of who does what: One or more of the investors--whether in a corporation or partnership--will be employed by the company to work in the newly-acquired business. The job description and compensation of each should be clearly spelled out. There might also be non-owners hired in some positions. With a clear understanding about these issues, all committed to writing, there is less risk of conflict and disagreement, months or years later, about who is supposed to do what, for how much compensation.

4. Procedure for buying and selling interests: At some point in the future investors may want to sell part or all of their interests. Can they sell to anybody, or must the buyer be an existing investor? And what will be the exact value of each person's share? These rules and formulae should be determined beforehand, with all investors in agreement.

5. Agreements related to selling or closing the business. While planning for various eventualities, the investors should have a written agreement about what happens in the event one or more investors want to sell the business. Or want to close it. Ordinarily, a company's rules specify that each investor's voting power is directly related to his or her fractional share of ownership, and that a certain number of votes, or a percentage of the total, is required to take an action such as selling or closing a business. It's also critical to specify how any proceeds of a business sale, or any money recovered if a business is closed and its assets sold, is to be divided among those having a financial interest in the entity.

Do those involved in the original acquisition financing have some priority or privileges not enjoyed by investors who bought later on? The rules governing the ownership aspects of the entity should provide the answer to this and related questions about the rights of the corporate shareholders or the partners.

The equity sharing method of financing can be an effective way to raise the money to buy a company if the buyer is unwilling or unable to get the needed funds from business lenders. But those investing in such an entity should be prepared to learn about, and abide by a number of rules that will govern their involvement, and protect their interests in the business.