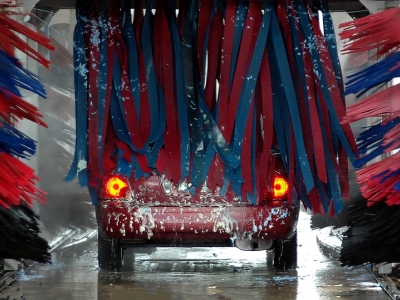 The professional car wash industry clocks in at an astounding $23 billion. The options for finding a car wash for sale range in size and scope, from self-service locations, automatic roll over bays, conveyor washes and more. An entrepreneur who wants to buy into this business has a wealth of options and many important decisions to make. In order to buy a car wash for sale that will be successful in your hands, focus on these important issues.

What Type Of Car Wash For Sale Are You Best At Running Profitably?

The many different types of car washes allow many different types of owners to succeed in the industry. For an owner who prefers a 'hands off' approach, an absentee business, or wants to expand, self service and automatic roll over bays make for an ideal car wash for sale. These facilities typically require less direct oversight from an owner plus fewer staff to manage. The major business needs fall to maintenance since customers will be washing their own cars or using an automated roll over bay.

On the other hand, owners that want to be more directly involved are better served with finding a conveyor car wash for sale. This type of facility requires regular staffing, provides customer service, offers extra services, and benefits from an attentive and motivated owner.

Valuing A Car Wash For Sale - Getting The Most Out Of Your Investment

Valuing a car wash for sale can have some hurdles; like many cash businesses, sometimes it is difficult to prove every sale and report on all earnings. Regardless, the best way to determine a fair purchase price for a car wash for sale is to multiple the average annual earnings by 2 or 2.5 for a particularly successful location. This quick equation will give you a fair market value for a car wash for sale and is a very solid guideline for negotiating the final price.

Other Methods For Valuing A Car Wash For Sale

Sometimes cash earnings can be difficult to document in their entirety, so supplemental valuation methods can help a potential buyer feel good about their investment. Revenues can be used as a valuation metric; typically 30% to 35% of gross revenues can be used as a good estimate of actual earnings. Buyers can also look at water usage bills during due diligence. For automatic bay roll over and conveyor washes, the water used should be the same per wash. So look at the total water used, divided by the amount of water used per wash, and then multiply by average price to estimate revenues. Be careful though if a full service location offers other services such as waxing or detailing that do not use water.

The most successful entrepreneur looking to buy a car wash for sale has to focus on buying a business that plays into their own management strengths at a fair price.

Looking to buy a car wash business? See all car wash businesses for sale in California - or sell a car wash business and reach thousands of car wash buyers. Also keep up to speed on the California car wash market (with industry business brokers & experts) with upcoming BizBen Online Talk Shows & Webinars.

About The Author: Peter Siegel, MBA is the Founder of www.BizBen.com (established 1994 - 7000+ California businesses for sale, 200 new listings daily) and the Director of the BizBen Network (16,000 business buyers, 4,000 small business owners, 1,800 California business brokers & agents). Peter Siegel can be reached direct at 925-785-3118 to discuss selling a car wash, financing a car wash purchase, or buying a California car wash.