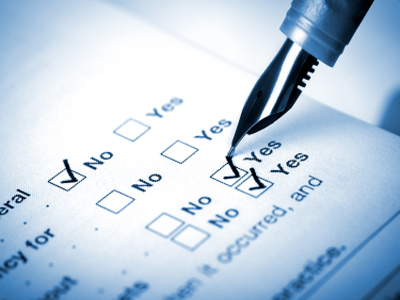 Sidney decided to advertise a business for sale that he had owned several years. And he thought it would be important to give as much information in the ad as possible, so that only people interested in exactly what was being offered a busy convenience store--would respond. He was trying to achieve the perfect match. That would save everyone's time. But he learned, after people dropped by his store during business hours asking for more details, that he had included too much identifying information.
Ruining the confidentiality about your sale is only one problem with providing too many details in the business for sale ad/posting. Another is that one or more of the facts stated in the advertisement might discourage or confuse prospective buyers.

Here are a few guidelines that can be followed to make sure that just the right amount of information is included to attract interest, but not so much that it works against the objectives of the advertiser.

1. Location is important to many buyers and probably should be included, using a very general description, in most ads offering a business for sale. People who may be potential buyers probably want to know whether the manufacturing company is in a new and modern industrial park or an old factory setting near downtown. The ad for a retail business in California should let readers know if the company is in a suburban shopping mall or a part of the central business district. One strategy to give important but non-revealing information, is to mention the neighborhood in a large city--sporting goods store in western part of Los Angeles; or just name the county, in the event the business can be identified simply with information about its city liquor store in San Bernardino County.
2. Contact information should not, of course, be easily associated with the business. One seller didn't know how callers responding to his furniture store for sale ad/posting were able to determine the identity of the company. The ad included the number for his home phone, rather than the store's phone number. Clever buyers simply used a reverse directory to discover his name using the phone number, then conducted an online search using his name and the term "furniture store". It's a good idea to set up a separate email or phone number just for the purpose of receiving responses to the ad.
3. Stating, "Complete information will be provided to qualified buyers," alerts readers of the ad to the fact that they'll have to supply their information to the seller, if they want to know details about the company for sale. Serious buyers ready to satisfy the seller's confidentiality requirements will respond to the ad expecting to agree to a non-disclosure document, and to provide requested personal information to the seller. Those who are more curious than serious will probably not respond to the advertisement.
4. Detailed information in ads may or may not make the phone ring. Revealing that a cafe for sale generates $5,000 in monthly earnings to the owner may result in responses from those who want to make that amount of money. That's too much information, however, to attract the buyer who needs to generate $7,000 to $8,000 per month in earnings. Yet that buyer's response to the ad would be welcomed, because the seller would have the chance to explain the potential is there for an active owner to quickly boost earnings by 50%.

Whether or not to provide earnings figures, rent costs, years remaining on the lease, asking price, annual growth rate and so forth, is up to the seller. He or she should understand that while certain facts included in the posting might provoke responses, that information is likely to discourage others from calling or emailing the seller to express and interest and request more information.

One possible strategy is to run the ad with information for a couple of weeks, then change it by reducing the detail before advertising again.

#photo#About The Author: Peter Siegel, MBA is the Founder & Senior Advisor (ProBuy & ProSell Programs) at BizBen.com (established 1994, 8000+ CA businesses for sale, 500 new & refreshed postings/posts daily). Get expert advise when placing an ad to sell a California business. Reach him at 925-785-3118 to discuss strategies regarding buying, selling, (or financing a puchase of) California businesses.