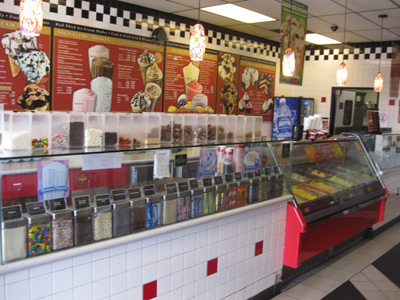 Buying a restaurant franchise, whether it's a dining establishment with table service or a fast food operation, requires some investigation steps that may not apply to purchasing an independent restaurant for sale.

The entrepreneur wanting to purchase a new operation from the franchisor or an existing business from a franchisee should become familiar with these buying tips.

Tips For Buying A Franchise Restaurant Include:


1. Carefully analyze the Franchise Disclosure Document (formerly called the Uniform Franchise Offering Circular) to learn important information about the franchise company and about the specific operation, if it is established. As specified by rules laid down by the Federal Trade Commission, information that must be disclosed to all prospective franchisee ten days before signing the franchise agreement, includes details about any bankruptcies or legal problems experienced by the franchisor, plus names and contact information for other franchisees. Specific responsibilities of each franchisee also will be included.
2. Don't expect that receiving specific financial performance records from franchisors is automatic. Sales and earnings figures are almost always provided by the seller of an independent company, but may not be available to a prospective buyer investigating a restaurant franchise. The Item 19 section in the FDD, titled Financial Performance Representations, is not necessarily going to include the kind of information furnished by most sellers who share books and records with prospective buyers.

3. It's critical to talk to other franchisees to learn their experience with the franchisor and with the business. Some buyers might assume that because contact information is provided for other owners in the system, their reports about the franchise always will be very positive. That's not always the case. Asking franchisees if they are successful, how long it took them to show a profit, and inquiring about problems they face is an important due-diligence step.

4. Territorial exclusivity is another assumption that some buyers might make, but at a risk. Several franchise companies, not just in the restaurant business, have a history of beefing up their competitive presence in a specific area by adding additional franchisees. The parent company's gross revenues in the district may grow as the franchisor planned, but the result may be that the involvement of more franchisees means that none of them is very profitable. There may be a larger pie, but with more slices, each participant will get a smaller share.

5. Financing assistance often is important to help a purchaser take over a franchise restaurant. Even the buyer who does not need to borrow additional funds to complete the deal should investigate the availability of financing through the franchisor, or from a lender who works with the franchisor. If the company has not been able to gain the cooperation of a business lending institution to help finance new franchisees, it may be a clue that the franchise company does not have a solid earnings record.

6. Another assumption often made by prospective purchasers of restaurant franchise offerings is that the company must be successful if there has been no record of a failed franchisee in the area. What franchisors don't always disclose is that they sometimes will take over a failing franchisee and continue to operate it, even though there's no profit to be made. The franchisor may be willing to incur the loss rather than get a bad reputation that comes from closing a restaurant. That's another reason to talk to other franchisees in the system--the possibility of learning about individual restaurants that have not proved profitable for former franchisees.

Because there are some unique factors involved in buying a restaurant franchise, as distinct form an independent food operation, the prospective buyer is advised to follow these tips before making a fast food or restaurant franchise purchase.