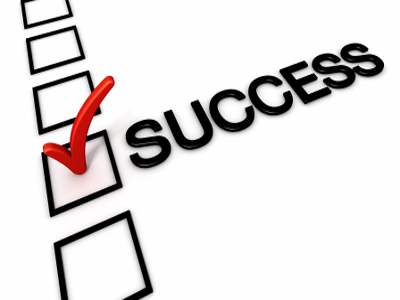 Owners selling a business online often believe that because they've run their companies successfully, they'll have no trouble advertising on the Internet, finding a good buyer and closing a deal. That's not necessarily the case.

Many smart business owners have difficulty completing a successful sale because they make one or more of six common mistakes.



This is what to avoid:
1. Providing too little information: Most entrepreneurs offering their companies for sale know it's important to provide enough information so prospective buyers can determine if the offering is of interest. But there is a danger in providing too little details about the business. The best strategy is to explain enough to potential buyers so they can get most of the facts about the business being sold without going onto the next ad because your listing didn't have enough information to keep them interested.

2. Being hard to reach: A surprisingly common problem is not making it easy for an interested person to get a hold of the owner posting his business for sale ad on the Internet. Buyers won't try to reach you forever. They'll get impatient with the continued back and forth voice mail messages used in an effort to communicate, and will go on to investigate other offerings. Offer a couple of different ways to contact you. Give several phone numbers (including your mobile), and a valid email address that you check frequently. Some services like BizBen offer a text alert service when someone has inquired about the business you are selling - a great way to get right back to the interested buyer.
3. Revealing the company's identity: For most people engaged in selling a business online, it's very important that certain individuals, such as employees, customers and vendors, don't find out exactly which company is being offered. It's best that the seller set up a phone number and email address that have been established solely for people interested in responding to the offering.

4. Failing to distinguish between real buyers and people who will waste the seller's time. That's one of the biggest problems experienced by owners of small and mid-sized businesses looking for someone to buy them out. They lose time, energy and momentum working with people who haven't the interest or the money to complete a deal. A time waster is anyone unwilling to provide a personal financial statement, resume, and someone unwilling to start the introduction process by signing a non-disclosure business. For every ten responses to a business for sale ad, usually only one or two of the people are realistic potential buyers. Those are the ones to focus on, while saying "thanks, but no thanks" to the others.

5. Not having important information about the company ready: And once a qualified and serious buyer is identified it's critical that needed information is immediately available. That will include financial data--balance sheets and P & L statements going back three to five years--an asset list, copy of equipment and premises leases and related documents. One of the easiest ways to lose a good buyer is not being prepared to provide her the information needed.

6. Neglect to rely on professionals when appropriate: While it isn't necessary to have an attorney or accountant available when a business is being introduced to prospects, it's often a mistake not to call on them when their services are needed. Sellers don't always understand that the best way to communicate with the buyer's due diligence experts is by having the company accountant available to answer their questions. And it's almost always a mistake for a seller to enter into a sales contract or attempt complying with bulk sales regulations without assistance from a lawyer and escrow holder.

Selling a business online can be the right strategy for an owner ready to retire. But it's critical that he avoid some of the common seller mistakes if he wants to be successful. Ask me about our BizBen ProSell Program that covers other critical tips when selling a California business and provides exposure to the right business buyers to get a business sold!



About The Author: Peter Siegel, MBA is the Founder & Senior Advisor (ProBuy & ProSell Programs) at BizBen.com (8000+ California businesses for sale, 500 new & refreshed postings/posts daily). He advises business buyers, small business owners/sellers, business brokers, agents, investors, and advisors). Reach him direct at 925-785-3118 to discuss strategies regarding buying, selling, (or financing a puchase of) California businesses.
Categories: BizBen Blog Contributor, How To Sell A Business, Selling A Business
Comments Regarding This Blog Post
Many owners who sell their business online are frustrated because many of the calls they get are from brokers trying to convert them into clients. I've even heard of brokers using a fellow broker/agent in the office and passing them off as a potential buyer to get a one party showing agreement from the seller and then attempting to snag an exclusive listing, this type of activity may lead the seller to question legitimate buyers and be more reluctant to return their phone calls/emails. A seller can cut down on the number of calls from buyers and focusing on finding the right buyer if they list the most important information that buyers want, which is, lease information, monthly gross sales, square footage, rent, how long it's been in business, and what type of business, i.e., fast food restaurant vs. fine dining. An owner may also want to set up a completely different email account other than their personal account, so that it is easier keeping track of buyer requests.
A further comment to Peter's "avoid" list -- "revealing the company's identity". Obviously this is for the protection of the seller; but, not so obviously it also preserves the value of the business for the buyer. Buyers come to appreciate that confidentiality about the business being for sale assures them that customers, suppliers, and employees haven't been exploring other avenues, and are still with the business after the closing.