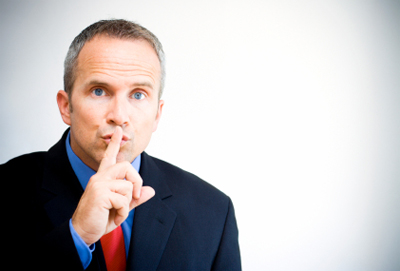 Readers of my blog and articles on BizBen have seen my advice for busines owner/sellers about putting your business on the market, lining up a suitable buyer, negotiating a win-win deal, and then completing escrow with minimum problems.

Recognizing that 70% of small California businesses offered to buyers are never sold, and that some of the obvious reasons: over-pricing, inadequate records, insufficient lease--have been discussed in detail, it might be useful to point out lesser- known problems, often resulting from errors made unknowingly when attempting to sell a California small to mid-sized business.

The Common Six Owner/Seller Mistakes Are:

1. Don't assume you always can tell whether a prospect might be a buyer. Okay, you usually will be right in your opinion, when someone is looking at your business, about whether the person is "for real." But you can be wrong sometimes, and that mistake can result in neglecting to work with someone who may have been the perfect buyer. Every experienced business broker can tell you stories about losing sales by guessing wrong about who is, and who is not a likely buyer.

2. Don't make the business look too "sanitized." Seems like a strange idea, because you would think the cleaner the premises, the more appealing the business. Certainly a company that shows poorly because it looks to be in disarray will turn off prospective buyers. But so will the appearance that the owner is spending more time with housekeeping chores than with conducting business. Buyers become suspicious when a tire shop looks like it is ready for use by a heart surgeon.

3. Don't neglect to engage with your prospects. Some sellers communicate a cynical attitude, probably because they have wasted time with people who aren't qualified or interested in buying the business. But buyers usually are uncomfortable around someone who doesn't make them feel welcome. A powerful strategy of most successful sales people is to establish rapport with customers. Whether or not they are conscious of it, people want to buy from someone they like. By making an effort to be friendly, you increase the chances that prospects will want to do business with you.

4. Too friendly, though, is also a mistake. The prospect may say "yes" to your lunch invitation, but that won't make him more likely to buy your business. And it may provoke suspicious thoughts that you are being too accommodating. The level of warmth you show toward buyer prospects, the "chemistry" you establish, is an expression of your personality. You don't have to be a phony, just be careful not to get too cold and distant or too "warm and fuzzy."

5. Don't forget to become informed about the marketplace and how it will impact the appeal of your offering. Do you have some rationalization for the price? Have you investigated financing options to help a motivated buyer get the money needed to complete the purchase?

6. Don't put off necessary preparation until you have an interested buyer. By then it's too late to start collecting financial information, compiling an assets list, and negotiating with the landlord for a new lease. While you're finding out that getting prepared takes longer than you'd thought, your "buyer" will be negotiating to buy another business opportunity, one that is all ready to be investigated and purchased.

By avoiding these seller errors you'll increase your chances of joining the 30% of California small business owners who achieve a satisfactory sale of their business.

If you have additional feedback and ideas regarding seller mistakes please feel free to comment below this blog post/article - let's keep this discussion/topic alive with comments and replies - I look forward to hearing about your experiences, and issues that could prohibit the sale of a business.