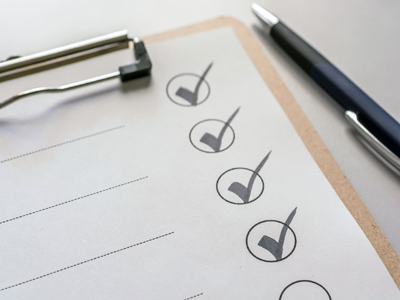 Buying a small to mid-sized business can be a complicated process. Once you go through the actual sales process, you actually have to run the business you just bought! While being an Entrepreneur has its perks, it can also be challenging so before you decide to buy a business, you need to make sure you are ready for the challenge and that you have a thorough understanding of the company you plan to own.

I have been a part of many deals throughout my time in this industry and I can't tell you how often business buyers miss information about the company they plan to buy because they aren't prepared with a list of questions to ask. Each transaction is different so ask additional questions specific to your own situation but here is a list of 10 questions to get you started.

Ask yourself these questions before starting the process of buying a business. Once you find a business you are interested in, I've given you another set of questions to keep in mind as you do your due diligence.

Personal Questions to Ask Yourself before Buying a Business:
Is it the right time?
While being an Entrepreneur may be something you've always wanted to pursue, before you buy a business you need to be honest with yourself. Evaluate your current circumstances and decide if it is the right time for you to take this leap. As I said, the process can be challenging and demanding so keep your personal commitments in mind as you think this through.
Do I have the support of my spouse or significant other?
When you become a small business owner your schedule and your finances may change. Make sure your significant other understands this and they are willing to support you if things don't go as planned.
How much working capital do I have access to?

Having access to working capital is important to ensure you can keep the business running if you should incur unexpected expenses or changes in revenue. I've seen people buy and run small businesses successfully without much working capital but it's always good to have a safety net and to be honest with yourself about the risks you're taking.

What do I want the business to do for me?

I suggest you decide early on what you want out of the business you plan to buy. Some people buy businesses as a career move and plan to work at them daily. Others buy businesses for a stream of residual income. Decide what you want up front so you can look for a business that can accommodate you.

Questions to Ask About the Business:

Why is the owner selling?

Asking why the owner is selling is important for a number of reasons. For one, it may help you uncover problems with the company if the owner is selling because of declining sales or other problems. It is also important because if the owner is in a hurry to get out you can use that information in your favor during price negotiations.

How did the owner arrive at the asking price?

Ask the owner what methods they've used to arrive at the asking price. This can help you evaluate whether the business is fairly priced.

How much is the owner taking in salary?

Many people don't think to ask this and it is very important. If the owner is taking a salary of $50,000 and you're accustom to living off of $100,000 per year you need to decide if you are willing to make the adjustment to your income or if the business can afford to pay you more.

What can I do to grow or improve the business?

Even if the company you want to buy is doing well, it can always do better. Before you buy a business that is for sale you need to have an honest conversation with yourself as what skills and experience you can bring to the table that would grow or improve the business after you own it.

Is the seller willing to sign a non-compete?

Regardless of what the circumstances are for the sale, I suggest you get the owner to sign a non-compete if appropriate. You don't want the owner to sell you his or her business only to open up shop down the street as your competitor.

What is my exit strategy?

Your exit strategy is probably the last thing you're thinking about at this point but I encourage you to consider it early on. If you think about your exit strategy you can buy and grow a small business that will provide you with the opportunities you want today and in the future when you are ready for your next venture.

This blog post was last edited on 6/14/22