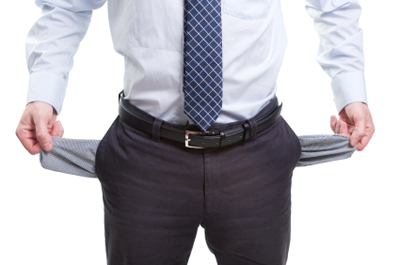 In The New Economy that we are buying and selling and businesses in, finding funding can be the most challenging part of a small business sale.

Many business buyers will have limited funding and need to finance a good portion of the sale but what happens when a buyer has NO money for a down payment or for the purchase price at all?

Can you actually buy a business with no money?


My short answer is yes, you can, but not without the right circumstances. If the right seller presents themselves you may have a shot at buying a business( with no money. But don't act too soon. The truth is, you may be able to BUY a business with no money but RUNNING a business with no money may be a problem.

100% Seller Financing

If you find a seller that is willing to offer you 100% financing then buying a business with no money may actually be a reality for you. In The New Economy, there are a many sellers that are willing to offer some sort of financing as a part of the sales agreement. In fact, many lending institutions now look at whether or not the seller is offering any sort of financing. If they are, it gives the deal some credibility with lenders because it shows them that the seller is confident that the potential buyer has the means to run the business successfully and repay their loans.
In most deals that I have seen, sellers are typically willing to offer owner seller financing for 20 to 50 percent of the remaining balance after the down payment is made. Someone who is willing to offer 100% financing is going to be someone that really wants to walk away from the business but doesn't necessarily need the money right away. Finding a seller that is will to provide 100% financing for the sale of their business may be tough as it is seen as a risky move and most sellers will need or want their money sooner than later, but still this type of sales agreement is not unheard of.

Alternative Sources Of Financing

If seller financing isn't going to work, you can also consider exploring alternative funding sources. Seeking out an angel investor may be a potential source of funding. Angel investors don't award funds based on the same criteria as a traditional lender so the amount of money you have to put down probably won't matter. You can also consider other sources such as friends and family and your 401k or retirement savings.

Potential Pitfalls

If you are lucky enough to find a seller that is willing to work with you on financing 100% of the sale, you should understand that an agreement like this will likely come with some comprises on your behalf. For example, businesses in which the seller is providing financing usually sell for a higher asking price then one that requires a buyer to find financing on their own. Sellers know that they are providing a valuable service to a buyer by offering financing so they charge a premium for the business. Also understand that you may pay a higher interest rate for a deal like this.

Lastly, I would never want to discourage a buyer from pursuing a business for sale that they thought was the right fit over lack of money BUT the truth is you need to proceed very carefully if you don't have resources to fall back on once you own the business. Unexpected expenses are going to come up. If you don't have the means to finance them and the business can't absorb them, you and your business could be in trouble. Understand that just because you find a way to buy a business with no money doesn't mean it's the right thing to do. Carefully evaluate your personal situation and the business before deciding whether or not you should take the risk of buying a business with no money in your reserve to back up your venture.

About The Author: Peter Siegel, MBA, is the Founder of BizBen.com (California Businesses For Sale), the BizBen Network, and is the Director of the successful BizBen ProBuy Program (90% success rate) for business buyers. He has recently published an eBook on How To Buy A California Small Business that is available online. If you need assistance in your search to buy (or finance the purchase of) a California business and would like to speak with Peter Siegel, phone him direct at 925-785-3118.