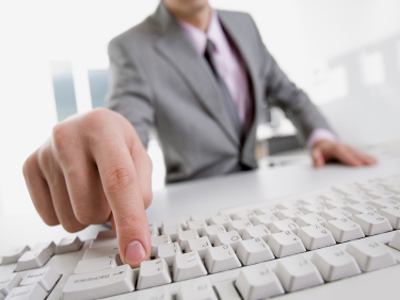 Small business buyers in California face some interesting challenges along with opportunities in the New Economy that has evolved out of the mortgage meltdown, the banking crises and the recession. Here are three of each - challenges and opportunities.

Challenges facing today's California small business buyers:

1. The uncertainty about the future of the economy can affect owners and buyers of small and mid-sized California businesses as they try to plan intelligently for the future. Many business owners are hesitant to make any moves as they notice the mixed signals conveyed by major economic indice "some positive, some negative" and the news of continuing fiscal crises coming out of Washington. The resulting problem is experienced by a Californian ready to buy a business from someone postponing retirement because of their uncertainty.

2. The value gap can make it hard to negotiate an agreeable selling price with a business owner. The recession's negative impact on company earnings means that many businesses for sale have declined in value. They aren't worth today what they were a few years ago. Try telling that to a seller who is absolutely certain that earnings will recover any day now. He or she wants to be paid what the business was worth in 2005, because as the seller's thinking goes - it will soon begin performing as it did before the economic crises.

3. Thanks to the booming demand for good businesses, discovering a solid company on the market at a reasonable price might be good news, but it also presents the problem of intense competition with other interested buyers. More and more Californians are losing their faith in corporate employment to provide them consistent and substantial earnings through their careers. So they're among the thousands of new buyers crowding California's business for sale market, confusing sellers and making it more difficult to be the winner in this competitive environment.

For the smartest buyers, those equipped to succeed in today's marketplace and the years following, the New Economy also represents an environment that offers fresh opportunities.

1. Easier access to business purchase funds. One consequence of the banking crises is that financial institutions recovered from lax loan approval practices that led to trouble, by nearly discontinuing their business expansion and acquisition funding services. To some observers, it seems that many lenders overreacted, not just ending the practice of making bad loans but also refusing to fund solid business projects by capable, credit worthy customers. Thanks in part to federal legislation aimed at spurring the economy, it now is becoming easier for a prospective business buyer to find the financing needed to complete a deal.

2. Smart business buyers are discovering they can achieve their goals, despite considerable competition from other purchasers, by adopting innovative practices and using newly developed tools, such as the BizBen.com ProBuy Program. While the majority of would-be business owners are focused on responding to for-sale ads and relying on the ideas of a few business intermediaries, more successful buyers have other, more creative means of uncovering good businesses for sale and working with sellers to reach agreements.

3. Innovative buyers also adopt creative strategies for overcoming the value gap that often prevents a buyer and seller from reaching agreement. One tool, for example, is the earn out method of purchasing a business. If done correctly, it enables the seller to receive the price he or she feels the business is worth, while protecting the buyer from having to overpay for the business.

Like many segments of the New Economy, the business for sale market in California is troubled by the remnants of the recession and by the slow and uneven recovery. That means potential small business buyers are confronted by some challenges that were less prevalent before the economic troubles we experienced in the middle of this decade. But the smart and proactive business buyer is adapting to this environment with innovative strategies and effective new tools.



About The Author: Peter Siegel, MBA is the Founder/Senior Advisor (ProBuy & ProSell Programs) at BizBen.com (established 1994, 8000+ CA businesses for sale, 500 new & refreshed postings/posts daily) consults with buyers, small business owners/sellers, business brokers, agents, investors, and advisors). Phone him direct at 925-785-3118 to discuss strategies regarding buying, selling, (or financing a puchase of) California businesses.
Categories: BizBen Blog Contributor, How To Buy A Business