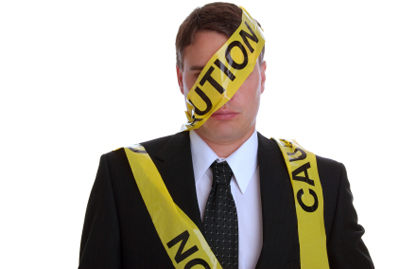 One of the major challenges faced by someone showing his or her business for sale in California is the appearance of people claiming to have the interest and the money to buy, but who actually are not qualified buyers. Because they waste so much of a seller's valuable time, and can compromise the selling effort by violating the non-disclosure rules, it's important that a seller avoid trying to work with these unqualified buyers. In order to do that, of course, it's necessary to know how to identify a time-waster, and to separate the unqualified from qualified buyers.

Surprisingly, some people make it a hobby to look at businesses offerings but with no intention of buying any business. They might ask intelligent questions, even show a financial statement that suggests they have the resources needed to make the purchase. And they often state an interest in making the purchase. But once bored with learning about one kind of business, the so-called buyer will start investigating something else. The seller who spent time, and opened his books to a pretend buyer will get nothing but a sense of confusion about why the buyer disappeared, and disappointment that no sale resulted from all of the time and effort.

More dangerous than phony business buyers are those who might like to purchase a business, but not at all the way the owner wants to sell it. These leverage artists and con men and women might go out of their way to impress and to charm a seller, perhaps take him out to dinner and repeatedly compliment him on the state of his business. But their real agenda has to do with striking a deal that enables them to "try out" or "lease" a business, or to purchase it with no money down. People like this may claim to be financially qualified, and in fact might have the cash needed to make the purchase, but their objective is to buy your business with your money.

Even experienced business sales intermediaries can be fooled from time to time by a time-waster who does a good job of acting like a real buyer. Still, there are some common things to look out for when showing the business. Identifying someone who is not a real and serious buyer when first meeting him or her can save a seller considerable time and aggravation.

Some ways that an unqualified business buyer might reveal that he or she is a phony, include:

1. Refusal to provide a financial statement and resume at, or prior to the first meeting. Or refusal to sign a non-disclosure before learning the identity of the business being offered.

Exchange of basic information is a standard practice in California when a business is being introduced to a prospective buyer, whether by a broker or the owner. That means the buyer learns the name and general information about the business, perhaps including some financial performance results, and the seller or licensed intermediary receives a signed disclosure form, personal financial statement and resume from the buyer. This exchange of information and documents usually takes place before any important discussion begins. Just as a buyer claims the right to see some information concerning the business about which he or she inquired, the seller has a right to know with whom he or she is dealing.

Refusal of a buyer to cooperate may take the form of an excuse such as "I won't disclose any information about myself unless I am interested in this business, so first, give me the details about what is for sale. If I'm interested in pursuing this further, I will supply personal information." Or words to that effect. This lack of cooperation with accepted practice is a warning that the buyer is not willing to play by the rules and may not be qualified to buy the business.

Another excuse: "Don't worry, I have plenty of money," might be acceptable if you recognize the interested party from photos you've seen of Bill Gates or Warren Buffet. Otherwise, you have no way of knowing whether the prospective buyer has any money to make the purchase. That's when the discussion should end.

Some sellers require a prospect to bring a letter from his or her bank's officer attesting to the fact that the individual has money in the bank. Such a letter should state the approximate value of the account, and point out how long the sum has been in the account. The reason for this requirement, obviously, is because a financial statement presented without verification that it is authentic could contain completely false and misleading information.

2. Questions about "alternative" ways of selling the business. A buyer might be open about her intentions and ask something like: "Have you considered leasing the business with an option to buy?" Or the questions and comments might be much more subtle such as a statement like: "This business will take a lot of cash to run. Maybe you should take a note for the full purchase price so a buyer can use his money to finance operations and growth." Another popular question is whether the seller is willing to co-sign with the buyer for the loan the buyer will need so he can give the seller a down payment.

An alternative way a buyer might approach this subject is by telling a story about a friend or acquaintance who, for example, bought a company in a "creative" way and made the business so successful that he could afford to pay the seller a bonus.

It's a good idea to be suspicious of any buyer who mentions a business transfer that does not correspond pretty closely to the asking price and deal structure presented by the seller.

3. Indications that a buyer is making false or misleading statements. In other words, catching the pretend buyer in a lie. A machine shop owner discussed his business with a prospect who claimed he was experienced in the industry. But the questions the buyer asked and the way he look puzzled when viewing the equipment, made it clear to the seller that this guy had no idea about the business. If the buyer tells you one lie, the chances are good that any statement about his or her interest in the business and willingness to observe guidelines suggested by your price and terms, is almost certainly a false statement.

Related to catching a buyer in a lie, is getting the "feeling" that a buyer is not what he pretends to be. Some individuals have a sixth sense about people and can usually tell when someone is not sincere or authentic. If you don't have that talent, watch closely for clues that the buyer is not who she or she represents. An ad agency professional shouldn't have dirty fingernails unless his hobby is rebuilding auto engines on weekends. The "buyer" who claims to have just sold a big business for a lot of money, is unlikely to pull up to the curb in a fourteen-year-old mid-priced sedan with a broken headlight and missing fender.

The seller of a business should make it the first priority to know with whom he or she is dealing before spending time and sharing proprietary information with a prospective buyer. The place to start is by observing these three suggestions. The consequences of lost time and heightened aggravation that results from dealing with unqualified people can discourage an owner from ever selling the business.