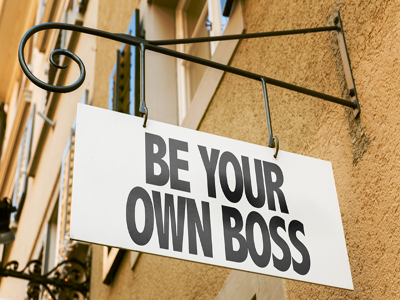 When buying a business you may also have the option to buy the building it occupies.

Like everything else, there are advantages and disadvantages to owning commercial property.

In order to determine whether or not you should buy the property that comes with a business purchase, here are a few questions to ask yourself:


Can I afford it?`
Buying a business is a big financial undertaking. To add the property into the purchase price of the business you want to buy would mean increased expenses across the board. You'll have higher monthly commitments, you'll probably have different insurance requirements and you will be responsible for all the maintenance and up keep. All of these things cost money so if you are already stretching your finances to the max to buy the business itself, perhaps it isn't the right time to buy the property as well. You may be able to negotiate a rent to own deal with the owner. Also consider telling the owner about your interest in buying the property but ask to re-visit the option down the road once you get settled and making a profit from the business you bought.
How will it benefit me and/or the business?
Just because you won't be paying rent to someone else doesn't necessarily mean buying a business and its property is the right choice. Ask yourself how owning the building will help you or your company. Will it help you to expand in the future? Will owning the building provide another source of revenue for you through rental income? After asking yourself questions like this you may find that it doesn't even make sense to buy the building.
Do I NEED to own the building?
Some businesses need to drastically alter their commercial space to accommodate the company's needs. Some landlords frown upon drastic makeovers because in the event that the tenant leaves that space probably won't be attractive to every potential renter if it is highly customized to a specific type of business. At that point, the landlord would have to re-do the space in order to rent it. As a result, some landlords may charge you a higher rent to allow this.
If your business is one that needs to make drastic changes to the space it occupies then owning the property your business occupies may make sense. Now if you are buying a business that currently rents and has made changes to the space, you might use this as a bargaining tool with the landlord.

Am I ready to be a landlord too?
As I mentioned earlier, one potential benefit to buying the commercial space your business is in is that you may be able to generate rental income if the building has other tenants. The downside to this is that in addition to being a business owner, you now become a landlord too. You have to ask yourself if you are ready to be a landlord and take on the responsibilities that come along with that role. While more revenue may be coming in, rest assured it will going right back out at some point for repairs and other maintenance issues.
When buying a business, buying the property too is not always the best way to go. You have to take into consideration your financial situation, your motivation behind buying the building and whether or not you are ready to take on the challenges of owning commercial space.

About This Author: Peter Siegel, MBA (Business Purchase Financing Expert, ProBuy & ProSell Program Advisor) at BizBen (started in 1994, 8000+ California businesses for sale, 500 new & refreshed postings/posts daily) working with business buyers, business owners/sellers, brokers, agents, investors, & advisors). Phone him at 925-785-3118 to discuss strategies regarding buying, selling, (or financing a puchase of) California small to mid-sized businesses.
Categories: Buying A Business
Comments Regarding This Blog Post
One of the greatest benefits of owning the land is no landlord or lease. I remember when I owned my own business and the landlord always raised my rent, and so I felt I never really had any security. One time the landlord made me relocate to the end of the shopping center, which ultimately was a financial disaster, because my business dropped by approximately 50%.
One of the greatest benefits is that when you own the land and the business is that when you do eventually sell the business you can be a landlord to someone else. One of the things to remember is that you only pay for the property if you can afford the payment through the income of the business, but there is small business loans available too. Owning the property is a tremendous benefit and should be desired.