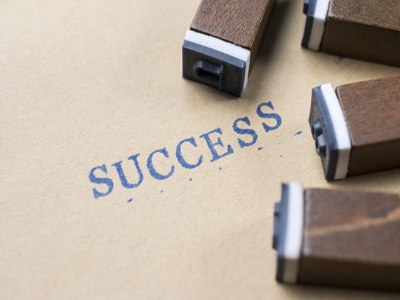 Selling a business is hard enough but using the wrong word, text, and strategy can really delay or outright kill a campaign to sell a small business successfully. Peter Siegel, MBA - Founder and Lead Advisor at BizBen.com shares his advice to brokers, agents, and owner/sellers who want excellent results when placing a business for sale posting and attracting the right buyers who are serious about going into contract.

Refer to the text/words/phrases below when writing or posting a business for sale posting/ad and utilize as many of the "Best Words & Phrases" throughout the copy in your business for sale posting.

Make sure you don't utilize any of the "Worst Text & Phrase" choices below - you don't want to insult the intelligence of motivated and serious business buyers looking to buy a small to mid-sized business.

Remember the first 30 to 45 days is critical when selling a small business online - make sure your text is perfect the first time when posting your business for sale online!


Best Text And Word Phrases To Utilize In Your Business For Sale Posting (Use Only If They Are True In Your Situation!):
Good Books And Records
Verifiable Financials
Owner Is Retiring
Great Location
Real Estate Included
SBA Loan Pre-Qualified
Owner Carry Back Note
Health Forces Owner To Sell
Owner Will Carry
Owner Financing
Growing Sales
Growing Revenues
Consistent Earnings
Stable Revenues
High Adjusted Net Income
Provable Cash Flow
Staff In Place
Absentee Run
Semi-Absentee Run
For Sale By Owner
Relocatable
Home Based
Training And Support Provided
Long Established
Employees In Place
Management In Place
Easy Operation
Easy To Learn
Training Will Be Provided By Owner
Room For Growth
Steady Clients/Clientele
Computerized Operations
POS System In Place
Updated Client Database
Good Track Record
Owner Will Train
Owner Will Carry A Note - Help Finance The Deal
Long Lease In Place
Great Lease Terms
Will Cooperate With Brokers And Agents

Great Advertising Strategies & Text Choices:
- Give As Much Info As Possible - Buyers Respond To More Info
- Give As Much Geo Area Info As Possible - City, County, Area, etc.

Worst Text & Word Phrases In Business For Sale Postings (Please Don't Use These Or Any Variations Of These):
Potential!
Owner Must Sale
My Loss Is Your Gain
No Training Provided By Owner
Don't Let This Opportunity Slip Away
Will Sell Quickly
Moving Must Sell Quickly
Location, Location, Location
Must Check This Out
Act Fast Before It's Gone
Priced To Sell
Will Not Last
Money Maker
In A A+ Location
Must Move Quickly
Don't Lose Out

Not So Smart Advertising Strategies & Text Choices:
- Using All Capital Letters On Words
- Not Listing Any Financial Information (Or Very Little)
- Not Giving A Selling Price or Price Range
- Not Giving A General Location
- Giving Very Little Information In Posting
- Using Multiple Exclamations - like !!!!!!!! to make a point, etc.
Categories: BizBen Blog Contributor, BizBen News, Business Broker Information, General Info, How To Buy A Business, How To Sell A Business, Selling A Business
Contributor:

Areas Served:
All Of California
Phone: 925-785-3118 Cell, 925-785-3118 Text
Founder Of BizBen.com (since 1994). I am the Lead Advisor for the ProSell, ProBuy, & ProIntermediary Programs. I consult daily with buyers, sellers, and brokers daily about buying and selling California small to mid-sized businesses. Call 925-785-3118.
Comments Regarding This Blog Post
Don't stretch the truth ... in other words, don't lie. Theres nothing wrong with putting the best "spin" on a business for sale; but, flagrant misrepresentation is going to make it very difficult to bring a sale to contract, never mind closing. And, if by some miracle, it actually does transfer, the seller has exposed himself to myriad legal problems and liability for misrepresentation and even fraud.
A buyer actively looking to buy a business can quickly be overwhelmed by how many businesses are for sale in their area, and since many ads have limited information, it's difficult for them to separate the good from the bad. An average business broker spends a lot of time and money in finding new business (listings) and so it's counterproductive when they don't properly market the business that they are trying to sell. Here are some things to keep in mind when crafting an advertisement/posting:
1. Be Concise
Remember, calling a business "a restaurant" doesn't really put pictures in the mind of the buyer. Is it a fast food restaurant or formal dining? Free standing or anchored in a shopping mall? Five days a week or seven? There are so many businesses for sell at a given time, and so write an ad that sticks out from the others. Some buyers, having a full kitchen is important and walk in box, others maybe not. The more concise the ad is, the higher quality of buyer calls you'll get.
2. Include Pictures
Pictures not only stand out among others postings, partly because so many business brokers don't include them in their ads, but they also do quickly what words would have a hard time achieving. Including pictures helps a potential buyer decide if this business is right for them. I try to take pictures before the business starts serving customers, because everything is so clean, and the business shows better. I'll snap photos of the front, dining area, and kitchen. Before putting the photos online, I'll scrub any identifiable names or landmarks to protect the seller's confidentiality.
3. Give Financials
I find the buyers are mostly interested at first in the rent, square footage, monthly gross income, and net income. If the business has an attractive lease terms, then I'll include that information too. Any more information, and a buyer must meet with me and sign an NDA before receiving more pertinent information.
4. Keep In Mind, Seller's Confidentiality
When crafting an ad, we walk a fine line of giving enough information that we as business brokers get calls, but not too much that the seller starts getting calls, because people figured which business is for sale. If your selling an "Irish Pub Near Boardwalk" and there is only one "Irish Pub Near Boardwalk", then slightly modify the ad/posting.