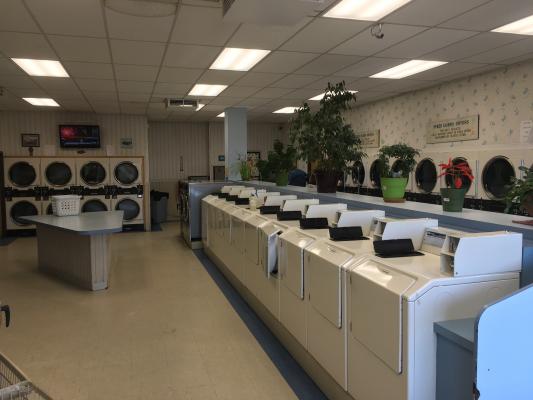 Own the most successful and best maintained laundromat in northeast california. This coin op laundry is located in the best shopping center in the greater susanville area. Susanville is nestled at the base of the eastern sierra nevada mountains just east of lake almanor, eagle lake and mount lassen.
This is a special deal as the seller has replaced almost all of the heavy duty commercial washers and dryers in the last 6 years! The laundry needs a 'hands on' owner operator who lives in the susanville region.
Most of the equipment in this lassen county laundromat is quite new and is low maintenance. The laundry's interior is in excellent condition and kept very clean. This is the best coin op laundry in north east california!
This well managed susanville coin op laundromat occupies approximately 1,875 sq. Ft. The laundromat was built in 1990 but all equipment has been replaced. Total commercial washers: 36
Total commercial dryers: 26
The owner is selling this laundromat because the seller lives too far from susanville. The seller lives over 3 hours drive (in good weather) from susanville.
This is a great part time business for people from all walks of life wishing to supplement their income. Coin laundries historically perform very well during recessionary times! Call or email for more information. A non disclosure agreement is required before giving the address, additional income and expense details.