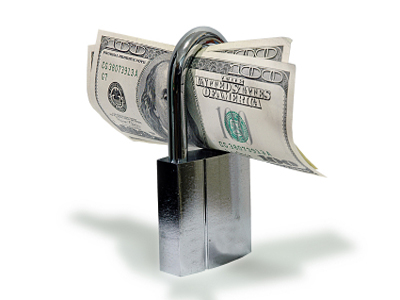 Throughout the recession, it was very difficult to get approved for business purchase financing and many buyers had to explore alternative means in order to fund their deal.

Some of those methods have remained popular despite the fact that the lending climate is improving. Now, many business buyers are opting to use alternative funding sources not out of necessity but by choice.

If you are considering incorporating some alternative funding sources in your next small business acquisition, here is what you need to know to protect yourself and your investment.

Borrowing From Retirement

Using money from your retirement savings can be a great resource for business buyers. While the average person typically doesn't have enough money in their retirement investments to fund an entire deal, many people use it for a down payment or to bridge the gap between the funding they qualify for through their lending institution and what the actually purchase price of the business will be.

Regardless of how much you plan to borrow, it is important that you take your overall financial situation and your retirement plans into consideration before making any decisions about this revenue source. I am not a financial adviser so be sure to speak with a professional about the impact of borrowing from your retirement. Keep in mind that borrowing from your retirement may have tax consequences. It may also force you to postpone when you'll be able to retire. There is also the possibility you will not be able to repay the money borrowed so be sure you investigate this option thoroughly to protect yourself and your retirement plans.

Borrowing Against Your Home

Also with the improvement of the economy, home values are on the rise again. With that, many business buyers are finding they have access to capital right under their own roof literally. Many business buyers opt to leverage the equity in their homes to fund a business purchase. Again, depending on your individual situation, there may not be enough equity to fund an entire deal but you may have enough to bridge a funding gap or provide a down payment.

When it comes to this option, it is really important that you have your spouse's buy-in to borrow against your home. The reality of doing this is that if the business does not work out, your home may be on the line. With that, it is really important that in order to protect yourself and your family, you thoroughly understand what will happen in the event that you cannot repay the loan.

Borrowing From Friends And Family

Many people believe you should never mix friends, family and money. In my opinion, asking a friend or family member for money to fund the purchase of a business is ok but only if you approach the deal as you would with any other investor. Even though they are a personal acquaintance you should still treat them as you would any other business contact.

I suggest drawing up a formal agreement. Get your Attorney involved and be sure to detail payment terms. Also, talk openly with your investor about what will happen if you cannot repay the loan. If you come to an understanding up front of what will happen under those circumstances there may be less chance of there being hard feelings over a failed business transaction.

Seller Financing

Many business owners are offering financing as a part of their sales agreement. If the owner of the business you are considering is not including it as a part of your deal don't be afraid to negotiate with them for it. There are some owners that are willing to offer as much as 100% financing for the right buyer so if you find yourself in a situation where you cannot get money from a traditional lender; it is not unheard of to turn to the owner for financing.

Keep in mind that owner financing will most likely come at a premium. Because the owner is essentially acting as a lending institution and taking a risk on whether or not you'll repay them, they will probably charge a premium interest rate. To protect yourself, have your Attorney and your Business Broker review the agreement to make sure the terms are fair.

Partners Or Angel Investors

Taking on a partner or finding an angel investor are two other forms of alternative financing to explore. Each comes with pros and cons. Partners and angel investors can not only provide the capital you need to fund your deal but in some cases they can also provide guidance to help you run the business.

Again, like when working with friends and family, I suggest you have a formal agreement drawn up by your Attorney. Be very clear with what each party's role will be in the business and clearly detail what the repayment terms are. Also discuss what will happen if you cannot repay the loan and include that in your agreement.

#photo#About The Author: Peter Siegel, MBA is the Founder & Advisor (ProBuy & ProSell Programs) at BizBen.com and BizBenNetwork. He works with potential business buyers, business sellers, brokers, agents, investors, & advisors. Reach him direct at 925-785-3118 to discuss strategies regarding buying, selling, (or financing a puchase of) small to mid-sized businesses.