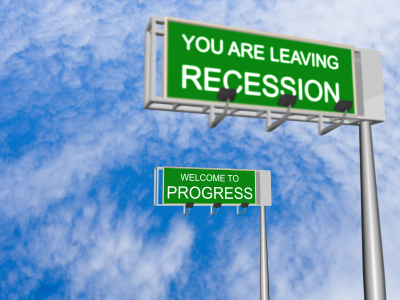 The economy has started to repair itself since the recession. While things may never be what they were in the past, the economy and small businesses have started to gain some form of momentum again. If you are considering buying a small to mid-size business, you should always take into consideration how changes to the economy may impact is success. A recession proof business is typically defined as a business that either thrives or is not impacted by a struggling economy. There is no telling what the future holds for our economy so while I can't say that there is any business that is truly immune to the effects of a recession, there are some that handle the impact better than others.

In this post, I'm going to cover several businesses that I have seen fare well in troubled economic times. Keep in mind that it's not just the type of business you should consider but also how you manage it that will help your company succeed should things get tough again. So just because you buy a business that is said to be "recession proof" doesn't mean it's untouchable. You have to manage it well, be prepared for challenges and know how to react when you see things changing. With that, here's my top 5 list of recession proof businesses.

Laundromats

Even when the economy is struggling, people still need to keep their clothes clean! In fact, during a recession when consumers have less discretionary income to buy new clothes, they are likely to try and take better care of the clothes they have by washing them regularly so they can keep the same clothing for a while. One of the first services people cut back on when things start to get tight is dry cleaning. They will actually start buying clothing that is washable so they can avoid paying to go to the dry cleaner. On top of that, more and more work places are shifting to casual dress so Laundromats seem to have consistent sales regardless of the economy.

Another great thing about owning a Laundromat is that if your revenue is impacted by a recession, it is likely that you have very little overhead to worry about meeting. Most Laundromats have 1-3 employees at most. Unless it offers wash and fold services, the employees are typically responsible for collecting money from the machines and for cleaning the facility. If you are functioning as an absentee owner and having someone else do these tasks for you, they are easy and not too timing consuming so you could take them over should you ever need to cut payroll costs.
Auto Repair Shops
As long as there are cars on the road, there will be a need for auto repair shops to maintain them. Because of this, I feel that auto repair shops are somewhat recession proof. Regardless of how good or bad the economy is auto repair is a "need", not a "want." People will always need their cars fixed. Plus, when the economy is bad, people are more likely to hang on to an old car and repair it then invest in a new one.
Be careful though, the auto repair business is one that really needs to be managed properly in order for it to do well in a recession. There is a lot of competition in this industry from auto dealers and large franchises. The key to being successful in any economic condition is to have a good reputation and a base of loyal customers that trust your work. To create these things, you need skilled workers that know what they are doing and provide high quality services.
Liquor and Candy Stores
This may sound like two businesses that don't belong in the same category, however, they are actually similar when comes to being recession proof. Both liquor and candy stores are said to be somewhat recession proof because when the economy is down people will still indulge in certain vices as a means of feeling better about what's going on. When it comes to liquor stores, consumers may change the quality of the product they are drinking but they will still continuing consuming alcohol in some capacity. Also, as consumers cut costs by going out to dinner less, they opt to stay in for dinner and mimic the dining out experience by accompanying their in-home meal with something from the liquor store.
As far as candy stores are concerned, some of the major candy retailers reported record profits following the recession. While some may think that candy consumption would be negatively impacted by a recession the opposite is true. Consumers turn to candy as an inexpensive treat to help them feel better during tough times. It is also an affordable luxury that consumers can give as gifts when higher priced items are unattainable.
Repossession And Collection Companies
This one is a no brainer! During a recession small businesses that specialize on collecting payments owed to lenders, flourish. While some people may see this industry as one that capitalizes on other's misfortune, in my opinion, it's simply the law of supply and demand. When times get tough and people start defaulting on their loans, the lenders need someone to get the money back that they are owed.
Because of the negativity that often comes with a career in this industry, buying a small business that specializes in repossessions or collections may not be for everyone. For the right entrepreneur it could be a really good fit that turns out to be very profitable. Before buying a business in this industry, you really need to understand what you are getting into and decide if you're cut out for it.
Elder Care Facilities And Funeral Homes
Some people may be taken back by the fact that I'd also mention these two businesses together but the fact is you can't stop the life cycle. No matter what is going on with the economy, the Baby Boomer population is continuing to age and creating a demand for both of these businesses. They are starting to need assistance with day to day tasks and some are to a place where they need regular assistance on a daily basis in the form of an assisted living facility.
Again, as I mentioned before, these two industries are not for everyone. So while both elder care and funeral homes can be lucrative, it takes a very compassionate individual to own and operate both of these types of businesses. To be successful, you have to be passionate about working in these industries and understand that you are dealing with people's loved ones during a very stressful time.
Closing Thoughts
While I've pointed out my top 5 businesses that are typically not as impacted by a recession, there are definitely others that could have appeared on this list such as high end retailers and other services that cater to the higher income population which are often not affected by recessions. Regardless of the economy, people with a lot of money will continue to spend it.
Also, if you are looking for other ideas for recession proof businesses to invest in, think about businesses such as accounting firms, taxes don't stop when we're in a recession. Think about businesses that provide services that a consumer has to have. Businesses that are impacted the most are those that offer goods or services that are considered to be unnecessary items.
As I said earlier, the businesses I've mentioned here have a better chance of being recession proof verses some others, however, regardless of the industry, no business can be recession proof if you don't manage it well. As a small business owner, there are several things you can do to help recession proof your business no matter what industry you are in. This includes:
Continue to network and implement a marketing plan - When things get tight, don't cut your marketing budget to save a few bucks. Getting your name in front of potential customers is more important during a recession than any other time.
Watch your business closely - Track expenses closely and determine if there are any unnecessary items you can cut. Watch your cash flow and stay on top of money that is owed to you. Start the collections process as soon as it is over 30 days past due.
Try to add value to your products or services before increasing your prices - If things get tough for your company your knee jerk reaction may be to increase your costs to compensate. Well chances are if you're feeling the pinch of tough economic times, your customers are too. If you increase their prices, you're likely to push them right out your door and into your lower priced competitor's business, so add value instead of cost and make your business indispensable to customers.

#photo#About: Peter Siegel, MBA is the Founder & Advisor (ProBuy & ProSell Programs) at BizBen.com (established 1994, 8000+ California businesses for sale, 500 new & refreshed postings/posts daily) working with potential business buyers, business sellers, brokers, agents, investors, & advisors). Reach him direct at 925-785-3118 to discuss strategies regarding buying, selling, (or financing a puchase of) a California businesses.