After 40 years in business the owners have decided to retire.The catering company is rated top 5 catering companies in Silicon Valley. Located in Downtown San Jose. Freestanding building on a 13,000 square foot lot.All equipment, clients lists,included in the business sales price..The property is for sale for $1,500,000.They do a lot of high catering for their clients top rated companies in Silicon Valley.Gross sales for 2017 $2,018,856.00 with a net of of over $300,000.The owners leased additional warehouses to store their tables, silverware, umbrellas, trucks, etc. This is one great business to buy.
The listing # 245475 Catering Service - Downtown San Jose below is currently OFF THE MARKET due to that it is either in escrow at this time or has recently been sold.
For more businesses for sale that are like this Catering Service in Downtown San Jose please see a sample of BizBen active listings below and links to all similar listings on BizBen.com.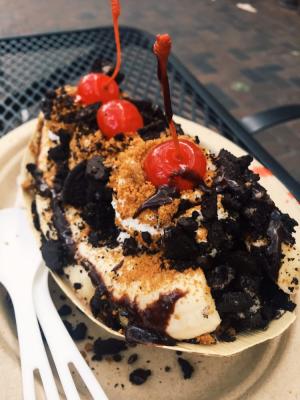 Available:
Ice Cream Shop - Highly Profitable - Downtown Palo Alto
Posting #: 233615
Status: Active
Refreshed: 12/6/2019
Contact: Sam Arsan
Phone: 650-322-3143
Phone: None Given
Price: $600,000
Adj Net: $283,000
Down: $600,000
One of the best ice cream stores in the San Francisco Bay Area. Amazing downtown Palo Alto location. Best location in town. Turnkey operation. Huge scalable opportunity. Enormous potential to increase sale and profit through catering. Highly profitable operation.



Available:
Bagel Shop - Loyal Customer Base - Sunnyvale, Santa Clara County
Posting #: 245249
Status: Active
Refreshed: 12/12/2019
Contact: San Trinh
Phone: 408-250-5168
Phone: None Given
Price: $128,880
Adj Net: Call / Email
Down: All Cash
Retail bagel shop surrounding High tech industry.... great business with catering, loyal customer base. Serving fresh bagel daily, with new owner can improve business by partner with grub-hub. Doordash. Ubereat, Eat24, etc.. or can change to other concept. Seller need to sell due to family.



Available:
Mrs Fields Cookies, Yogurt Shop - In Great Mall - Milpitas, Santa Clara County
Posting #: 257813
Status: Active
Refreshed: 11/20/2019
Contact: Danika Hong
Phone: 408-316-1053 Cell
Phone: None Given
Price: $200,000
Adj Net: Call
Down: Call
Located inside great mall. Mrs. Fields cookies/yogurt. Asking price: $200,000 (price is firm, no negotiate). Rent $7,200. Lease: negotiate with landlord (long term). Buyer's broker fee: $2,500. In july 25, 2019 a big office complex has been bought by investors who are planning to lease to technology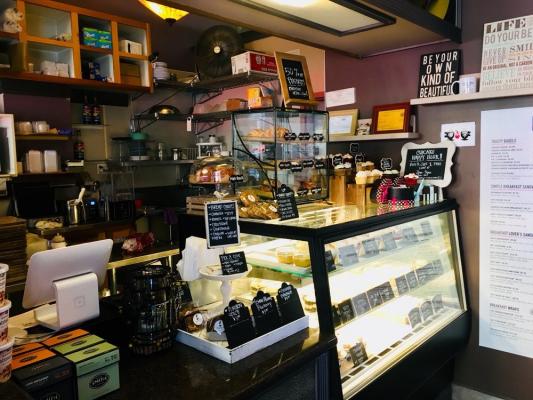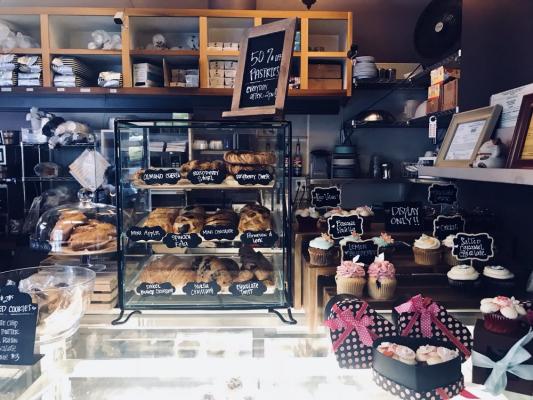 Available:
Coffee And Sweet Shop - Well Established - West Of Downtown, San Jose
Posting #: 259196
Status: Active
Refreshed: 12/9/2019
Contact: Manjit Singh
Phone: 510-417-9429 Cell
Phone: 209-627-0075
Price: $199,900+ Inv
Adj Net: $166,000
Down: $199,900

Turn key-well-established coffee & sweet shop located in West of Downtown San Jose, California. The current concept serves cafe with attentive service, featuring espresso drinks, light meals & house-baked pastries. The clients consist of Google, Apple, Netflix, Adobe, Yahoo!, Marvel, Barracuda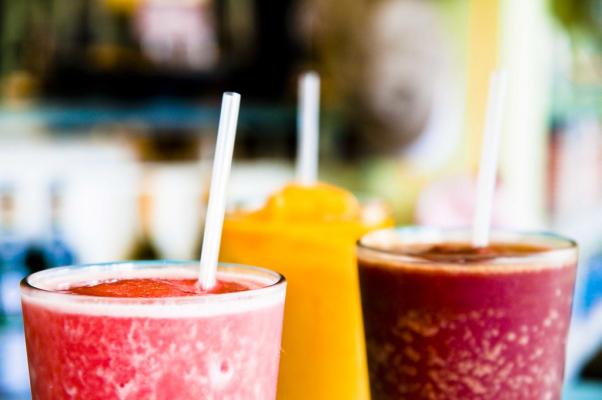 Available:
Franchise Smoothie Shop - Semi Absentee - Santa Clara County
Posting #: 252937
Status: Active
Refreshed: 12/12/2019
Contact: Michael Floorman
Phone: 408-385-0412
Phone: None Given
Price: $119,000
Adj Net: $79,536
Down: $119,000
Semi absentee smoothie/ice cream franchise store located in a busy mall in South Bay for 30+ years with loyal customers. Recently modernized in 2014. Management is in place. It is in full compliance with franchisor requirement. An energetic full time new owner should be able to increase the sales.



Available:
Edible Arrangements Franchise - San Jose, Santa Clara County
Posting #: 256984
Status: Active
Refreshed: 11/22/2019
Contact: Carter Asefi
Phone: 925-391-2724
Phone: None Given
Price: $215,000
Adj Net: $94,968
Down: Call
Prime location! Heavy foot traffic, high visibility, across from park that offers many events weekly. Edible Arrangements was founded in East Haven, Connecticut in 1999. Franchising since 2001, the brand now has over 1,100 stores in the US, and over 70 internationally.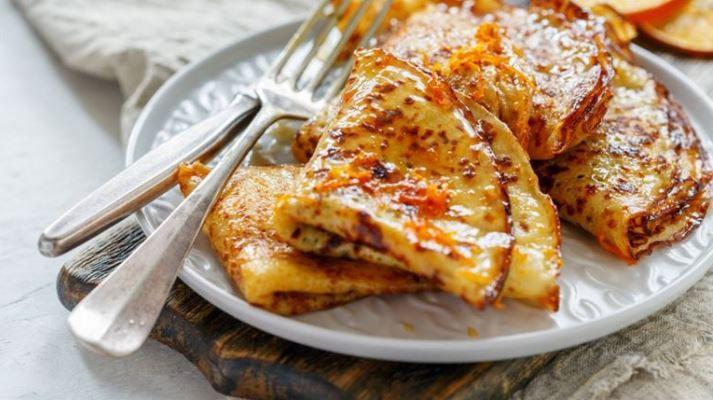 Available:
Food Truck And Catering Company - Top Rated - Santa Clara County
Posting #: 256113
Status: Active
Refreshed: 12/2/2019
Contact: Julie Fletcher
Phone: 949-245-6220
Phone: None Given
Price: $220,000
Adj Net: $107,352
Down: Call
Crepes & Waffles! Top Rated Food Truck. Highly rated Food Truck and Catering Co in San Francisco Bay Area striving to create more than an ordinary catering service. Food is made to order right in front of their customers by culinary professionals. They offer a delicious menu of sweet and savory



Available:
BBQ Restaurant Franchise - San Mateo County
Posting #: 256895
Status: Active
Refreshed: 12/11/2019
Contact: Don Glidewell, CPA
Phone: 707-297-6416
Phone: None Given
Price: $25,000
Adj Net: $65,000
Down: $25,000
Price slashed! Profitable National BBQ Franchise - Resale. Profitable National BBQ Franchise - Resale. Located in busy strip mall High traffic. Catering is a big part of this franchise and could be greatly improved with an active owner. Class A Shopping center with no vacancies.



Available:
Gourmet Sausage, Ham Producer Manufacturer - San Francisco Bay Area
Posting #: 257221
Status: Active
Refreshed: 11/24/2019
Contact: DG Ross, CBB
Phone: 707-778-0210
Phone: 707-293-7574 cell
Price: Call
Adj Net: $275,000
Down: Call
Highly Profitable, Long Standing Niche Producer of Gourmet Sausages and Hams with outstanding reputation, excellent operations in place, enviable customer list, and solid balance sheet.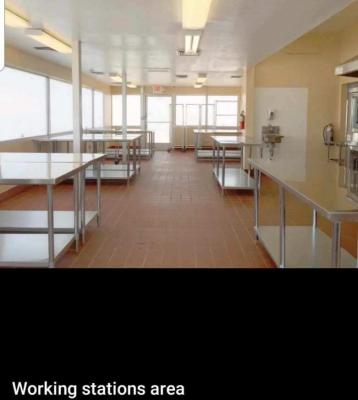 Available:
Commercial Kitchen - Can Convert - East Bay Alameda County
Posting #: 258122
Status: Active
Refreshed: 11/30/2019
Contact: Nick Arabian
Phone: 650-722-0952 Cell
Phone: 408-377-2700
Price: $1,988,000
Adj Net: Call
Down: $25%
Great opportunity to own a state of art commercial kitchen with some leases in place, can easily grow to high or if you need the kitchen for your own use, everthing updated, private gated parking lot, monument sign, walking cooler, everything in good shape, it can be converted back to a restaurant.


View All Businesses, Opportunities, And Franchises For Sale And Wanted In These Cities:
Milpitas
,
Palo Alto
,
San Jose
,
Sunnyvale
See All Related Business For Sale & Wanted Listings Recently Added:
See More Related Information - For Buying And Selling Businesses:
Helpful Resources To Assist In Selling And Buying California Businesses

Michael Floorman, Business Brokerage, BTI, San Francisco Bay Area
Business Team, San Jose (Campbell) located in the Pruneyard Towers at Bascom and Hamilton. Established in 1981 Business Team with over 6600 sales to date has 1000 business listings to choose from, paid Google advertising. We offer highly trained and experienced professionals.
Steve Zimmerman: Restaurant Broker Specialist, California
Steve founded Restaurant Realty in 1996. He has personally sold/leased over 900 restaurants, bars & clubs, & completed over 3000 valuations. The author of "Restaurant Dealmaker - An Insider's Trade Secrets For Buying a Restaurant, Bar or Club" available on Amazon. Reach Steve direct at 415-945-9701.
Cheryl Maloney, Business Brokerage Services: City Of San Francisco
I have over 20 years of small business experience, a law degree and well-versed in real estate regulations and best practices. I work tirelessly to create successful strategies & effective negotiations for those wishing to sell or buy a SF business. Call 415-309-2722 (Cell/Text).
Manjit Singh, Business Broker - SF Bay Area, Central Valley
Assistance in the SF Bay Area & Valley. Contact me about buying or selling a restaurant, liquor store, gas stations, markets, and c-store businesses. If you are looking to buy or sell a SF Bay Area, Central Valley liquor store, market, c-store, restaurant, etc phone me direct at 510-417-9429 Cell.
Peter Siegel, MBA, BizBen Founder, ProBuy, ProSell Programs
Founder & President Of BizBen.com (since 1994) & BizBenNetwork.com. I am the Lead Facilitator for the ProSell & ProBuy Programs on both websites. I consult daily with buyers, sellers, and intermediaries daily about buying and selling businesses. Call 925-785-3118.
Harry Sidhu, CBB, Broker: SF Bay Area, Central Valley, SAC Region
Assisting both sellers and buyers of businesses - dealing mainly with Liquor Stores, Grocery Markets, Gas Stations, Smoke Shops, Restaurant Related, Retail Related, Service Related. Serving SF Bay Area, North Bay, Sacramento area. Call Harry Sidhu, CBB for assistance at 510-366-6130.
Related Articles, Events, Blog Posts, Discussions, Videos, Interviews

FREE Workshop: How To Value And Sell Your San Francisco Restaurant Or Bar
This live workshop by Cheryl Maloney (San Francisco Business Broker Specialist) is designed for San Francisco restaurant owners who are thinking of selling and would like to know how much their restaurant or bar is worth and how to get it sold successfully. RSVP by phoning Cheryl at 415-309-2722.
Don't Buy A Restaurant Without Checking The Competition - Key Buying Tips
Looking to buy a restaurant business? Check out these tips first to avoid getting blindsided when you buy any type of small or mid-sized California restaurant. Peter Siegel, MBA (BizBen's ProBuy & ProSell Programs & Restaurant Purchase Financing Expert) at 925-785-3118 covers this topic for buyers.
FREE Webinar: Buying Or Selling San Francisco Restaurants - Best Practices
This informative 40 minute interview/webinar about buying & selling restaurants in San Francisco with restaurant broker specialist Cheryl Maloney is a real eye opener for restaurant buyers and sellers. Cheryl gives great advice to both buyers and sellers from her years of experience in the industry.
Buying A Restaurant: 5 Myths Restaurant Buyers Should Know About
Jeff Back, Restaurant Broker & Consultant in the SF Bay area discusses myths about buying restaurant small businesses. It's not what you have been told. He includes 5 myths of the most frequently sited principles for success that are simply myths when examined over decades of his experience.
Buying A Restaurant Can Be Challenging: 3 Key Tips For Restaurant Buyers
People always need to eat; there should be plenty of business. Some restaurant buyers think there is prestige to owning a popular eating establishment. But it isn't an easy business purchase. Peter Siegel, MBA (BizBen Founder, ProBuy & ProSell Program Director at 925-785-3118) reviews this topic.