Location, location, location!
Situated in the heart of West Hollywood, nearby Grove mall, highly trafficked intersection with approximately 47,827 vehicles per day, the salon benefits from high visibility and accessibility from both Ralph's and Trader joe's located nearby. The location is near nationally recognized franchise businesses and restaurants and 5 min drive to the Grove mall.
The space is approximately 800 square feet with 5 Manicure stations, 4 Pedicure nail stations with custom chairs and whirlpool sinks and private room with 2 beds for wax and permanent make-up. Excellent recurring local customer base from Miracle mile, Hancock park and West Hollywood.
The sale includes business, lease, location, covenant not to compete and training, with a monthly rent of only $2,700 including NNN.
If you are currently working at a salon and a license holder, it is a turning point to make the move into ownership and improve your income. It is also a great opportunity for a first time salon owner because of its firmly established, easy to operate system and strong yelp reviews.
The listing # 237831 Nail Salon - West Hollywood, Los Angeles below is currently OFF THE MARKET due to that it is either in escrow at this time or has recently been sold.
For more businesses for sale that are like this Nail Salon in West Hollywood, Los Angeles please see a sample of BizBen active listings below and links to all similar listings on BizBen.com.

Available:
Nail Salon - Fabulous Location - Studio City, LA County
Posting #: 257086
Status: Active
Refreshed: 11/10/2019
Contact: Owner
Phone: Email Only
Phone: None Given
Price: $275000,00
Adj Net: Call / Email
Down: Call / Email
Location location location - opportunity of a lifetime, well established nail salon on ventura blvd, there is no better location in studio city for foot traffic and walk-in. Salon is conveniently right at the heart of all hip and fancy restaurants.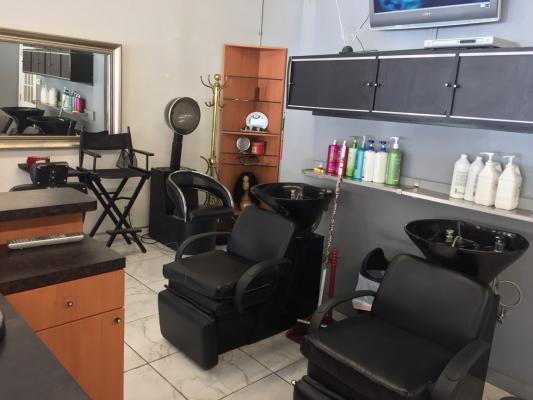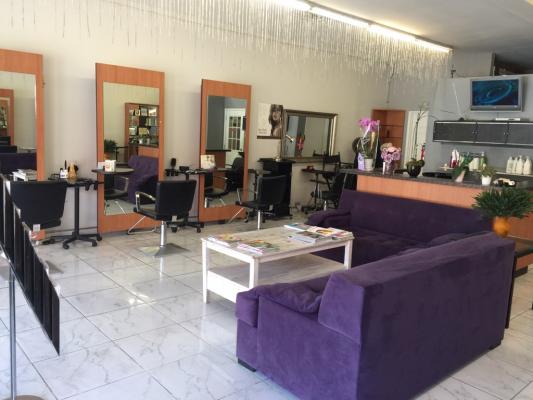 Available:
Hair Salon - Glendale
Posting #: 245419
Status: Active
Refreshed: 11/4/2019
Contact: Araks Tomasian
Phone: 818-219-7539
Phone: None Given
Price: $38,000
Adj Net: Call
Down: Call
Full services hair salon in the city of Glendale which has been is business for over 20 years include eight station, two wash stations , waxing room , washer dryer, kitchen and reception desk. Space is 1,200 sq.ft. Three parking spaces available only for the hair salon with lots of street parking.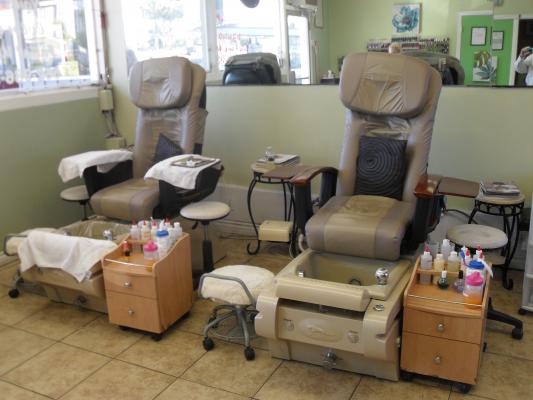 Available:
Nail Salon - Long Beach, Los Angeles County
Posting #: 257837
Status: Active
Refreshed: 11/18/2019
Contact: Stephen Holzberg
Phone: 310-391-7469
Phone: None Given
Price: $49,900
Adj Net: Call
Down: $49,900
A cute, small nail shop & a private room for esthetician or facials. In a good, upscale part of long beach on pacific coast hwy. Low rent of only $1,400/month. Water included too. 2 spa chairs, 2 manicure tables & a fully equipped room with massage bed, steamer, +++. Room to add 2,3 more stations.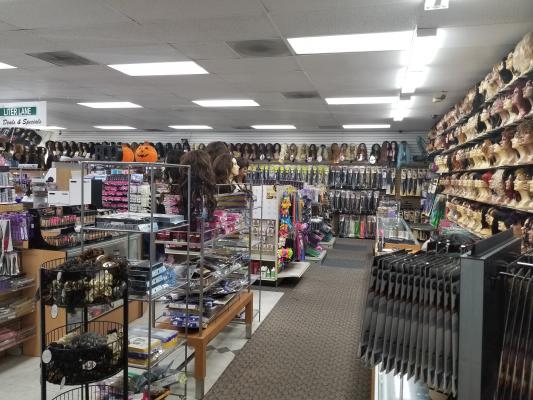 Available:
Beauty Supply Shop - San Bernardino County
Posting #: 258121
Status: Active
Refreshed: 10/26/2019
Contact: Siavosh Ardalan
Phone: 714-858-0507 Cell
Phone: None Given
Price: $299,000
Adj Net: $100,000
Down: Call
Semi absentee run with too many employees. Working owner will easily make $100,000+ by replacing manager. Inventory of $260,000 at wholesale cost is included so is $40,000 of display cases/shelving, all included. Located in very busy shopping center with Major National stores, lots parking.



Available:
Hair Salon - Asset Sale - Lakewood, Los Angeles County
Posting #: 254459
Status: Active
Refreshed: 11/3/2019
Contact: Cheong Won
Phone: 310-259-5306
Phone: 213-999-7558
Price: $35,000
Adj Net: Call
Down: Call
Great Location across from N Long Beach Town Center. 5 Stars on Yelp from regular clients. Spacious 1,500 sq. ft. with 10 Stations.



Available:
Boutique Salon Spa - San Gabriel Valley, LA Area
Posting #: 255230
Status: Active
Refreshed: 10/28/2019
Contact: Sharon Skidmore
Phone: 626-395-0717
Phone: None Given
Price: $169,500
Adj Net: $59,909
Down: Call
Fabulous opportunity to own a chic, upscale Boutique Salon. If you are seeking perfection, this is it. This premier salon is situated on a busy thoroughfare within a trendy and sought-after destination in the San Gabriel Valley. This lovely business has been a fixture in the community for 30+ years.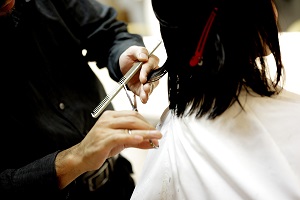 Available:
Beauty Salon - San Pedro, Los Angeles County
Posting #: 254760
Status: Active
Refreshed: 11/6/2019
Contact: Adrianna Smith
Phone: 310-560-5101
Phone: 424-832-3410
Price: $99,000
Adj Net: $78,879
Down: Call
Profitable hair salon with makeup services in a prime San Pedro location! This is an excellent opportunity to purchase an established, turn-key, and profitable hair salon. The 1,200 sq. ft. location features 1 private room, 10 stations, a washer/dryer room, storage facility, ample parking and more!



Available:
Beauty Salon - Newly Remodeled - Woodland Hills, LA County
Posting #: 257959
Status: Active
Refreshed: 11/14/2019
Contact: Jenny (Owner/Seller)
Phone: 469-999-5251
Phone: None Given
Price: $19,000
Adj Net: Call / Email
Down: Call / Email
Newly Remodeled Salon. Reason to sell: Moving. Asking for $19K. Very busy shopping plaza, a lot walk-in, Free parking lot. Lease 5 years.



Available:
Hair Salon - Los Angeles County
Posting #: 230996
Status: Active
Refreshed: 11/5/2019
Contact: Sharon Skidmore
Phone: 626-395-0717
Phone: None Given
Price: $99,000
Adj Net: Call / Email
Down: Call / Email
Classy, upscale and well-established salon serving this community in the same location for close to two decades. This destination spot caters to a high end community and has earned the reputation for being the place to go. Included in the price is a wonderful website and $25,000 in Inventory.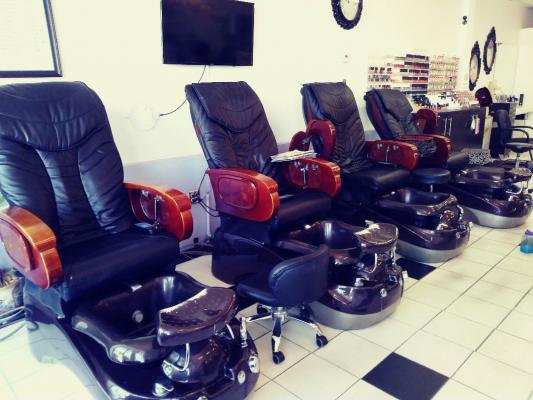 Available:
Nail Hair Skin Salon - Beverly Hills, WLA, LA County
Posting #: 248614
Status: Active
Refreshed: 11/4/2019
Contact: Jude Selek
Phone: 562-402-2686
Phone: 760-539-2911
Price: $79,000
Adj Net: Call
Down: $79,000
Nail Salon Full Service- 8 Nail Stations, 4 Pedicure Spa Chairs, Facial & Wax Room, 2 Hair Stations (1 for eyebrows). Prime location: Located in Beverly Hills in a busy strip mall with parking in the front and Coffee Bean &Tea Leaves. Currently 5 part time stylists on commission.


View All Businesses, Opportunities, And Franchises For Sale And Wanted In These Cities:
Beverly Hills
,
Glendale
,
Long Beach
,
Studio City
See All Related Business For Sale & Wanted Listings Recently Added:
See More Related Information - For Buying And Selling Businesses:
Helpful Resources To Assist In Selling And Buying California Businesses

Peter Siegel, MBA, BizBen Founder, ProBuy, ProSell Programs
Founder & President Of BizBen.com (since 1994) & BizBenNetwork.com. I am the Lead Facilitator for the ProSell & ProBuy Programs on both websites. I consult daily with buyers, sellers, and intermediaries daily about buying and selling businesses. Call 925-785-3118.
William Park, Business Broker - Southern California
Highest Volume Broker in California, Simply Check our HUNDREDS of Listings! Over 25 Associates, Speaking Dozen Languages, Helping Buyers and Sellers of Small Business since 1982, Centrally Located between Los Angeles and Orange Counties, while Riverside & San Bernardino Counties are Very Accessible.
Jack Oh, Business Broker: LA, Orange Counties
Business broker and real estate services in the Los Angeles and Orange County areas. 10 years experience with great negotiating skills. To sell a business or buy a business in the LA or Orange County Areas phone Jack and his team at 562-787-4989.
Bob Baumgarten, Business Broker: Southern California
National Business Brokerage is a full service brokerage company that has been serving buyers and sellers of Southern California businesses since 1994. We are dedicated to providing the highest standards of professional service for our clients. Phone Bob direct at 949-588-8727.
Rick Carlson, Business Broker - Southern California
You Will Never Feel Lost In The Shuffle. Many Brokers Simply Send Out An NDA And That's The End Of Communication. All Buyers Receive A Personal Meeting With An Ace Acquisition Specialist So They Can Recommend The Perfect Business For You. Phone Rick direct at 800-985-4939.
Michael Davidson, Business Broker - Southern California
Los Angeles Business Broker providing M&A quality services for Small Business Owners. We leverage our technology and expertise to Simplify & Expedite the Business Sales Process. Matching the right buyer with the right business is how we define success.
Related Articles, Events, Blog Posts, Discussions, Videos, Interviews

Buying A California Beauty Salon - Making Your Bank Account Look Beautiful
There are more than 1 million hair salons in the United States! Buying a hair salon for sale can be a good investment if you find the opportunity and have the right skills to run it. Hair salon opportunities range from independent businesses of all sizes to franchises. Let's discuss this further.
Due Diligence Issues: What Business Buyers Should Know About The Process
Willard Michlin, CPA, CFE at 800-864-0420 elaborates why you can do a large portion of the due diligence yourself, depending on your background, but you should never try to do it solely on your own. In this BizBen blog post he explores ways business business buyers get themselves into trouble.
Attorney Specialist Shares Escrow Instruction Tips When Buying A Business
Once you have successfully negotiated the Asset Purchase Agreement ("APA") for your acquisition it's natural to relax a little and let your guard down. Attorney Specialist Mark Chatow discusses what business buyers should look out for when opening escrow and getting escrow instruction in place.
Can A Business Seller Back Out Of Escrow If They Simply Change Their Mind?
Can a seller of a small business back out of an ongoing escrow? Probably, yes, it all depends how far along the escrow is, which will dictate how messy things will get for both owner & buyer. Joe Ranieri (Southern California Business Broker) gives his feedback with others on this BizBen Discussion.
Tips For Faster SBA Loan Approvals For California Small Business Purchases
In this article on BizBen, business purchase financing advisor and SBA loan broker, consultant Peter Siegel (Business Purchase Financing Expert/Advisor & the ProBuy Program Director at BizBen) at 925-785-3118 shares his views of getting SBA loan financing faster for business purchase financing.
What Should I Do If Other Buyers Are Trying To Buy The Same Business As Me?
Buying a small business is hard enough when there is no competition, so how might a buyer navigate the process when there is additional competition from other buyers? Potential small business buyers are offered a few key ways that a buyer can beat out other potential business buyers in this article.