This business is heavily involved in the community with clients ranging from several dozen elementary, middle and high schools throughout the area to children's hospitals events to city homeless events.
The asking price includes $39,000 of inventory.
This business is "mom and pop" and that would also describe the ideal buyer. If you are looking for a positive, joyful atmosphere where your customers are always ecstatic to see you, this business could be it! Buyer must sign NDA for more details.
The listing # 234791 Party Supply Store - Sacramento below is currently OFF THE MARKET due to that it is either in escrow at this time or has recently been sold.
For more businesses for sale that are like this Party Supply Store in Sacramento please see a sample of BizBen active listings below and links to all similar listings on BizBen.com.

Available:
Bounce House Carnival Game Service - Monterey County Area
Posting #: 254538
Status: Active
Refreshed: 11/13/2019
Contact: Mark Wise
Phone: 831-420-7038
Phone: None Given
Price: $70,000
Adj Net: Call
Down: Call
This is an outstanding opportunity to purchase this company from the family that has built up the company and due to other business interests is going to sell their company for a very fair price. The company has an outstanding website, reputation and inventory that are all included in the sale.


Available:
Inflatable Party Rental Games Company - Corona, Riverside County
Posting #: 256330
Status: Active
Refreshed: 10/31/2019
Contact: Siavosh Ardalan
Phone: 714-858-0507 Cell
Phone: None Given
Price: $99,000
Adj Net: Call
Down: Call
5 Star Yelp & Google reviews.Anyone can do this from anywhere.Over $45,000 of Inflatables, Jump Houses,Wet & Dry Slides, Combo Jump Houses with slides,Snow cone,Cotton Candy & Popcorn Machine.Everyday is a party at corporate events,School events & Birthday parties etc.Also included are two trailers.



Available:
Casino Gaming Company - Parties, Events, Weddings - San Francisco Bay Area
Posting #: 258768
Status: Active
Refreshed: 11/19/2019
Contact: Raj Sathyaseelan
Phone: 415-900-8803 Cell
Phone: 925-201-1989 Office
Price: $300,000
Adj Net: $133,475
Down: $50,000

This growing casino company has been consistently growing in sales for the last three years. It hosts casino themed party for corporate events, wedding and graduations parties. This business also has 200+ dealers available in their network so you can easily host multiple events in a day.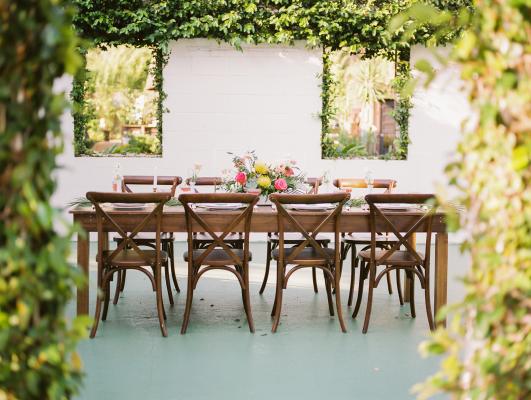 Available:
Wedding Equipment Rental Company - Riverside County
Posting #: 248924
Status: Active
Refreshed: 11/14/2019
Contact: D. Joe Atchison, CBI
Phone: 951-678-5671
Phone: None Given
Price: $105,000
Adj Net: $44,965
Down: $105,000
This business was established in 2014 and has enjoyed good revenue growth each following year. It is located in a fast growing region of Riverside County, CA only minutes from Temecula Wine Country, a wedding Mecca. It is centrally located to serve San Diego, Orange, San Bernardino and Los Angeles.



Available:
Branded Party Novelties Manufacturer Distributor - Orange County
Posting #: 256450
Status: Active
Refreshed: 10/16/2019
Contact: Eric Mellem
Phone: 310-882-2200 X146
Phone: None Given
Price: $975,000
Adj Net: $350,000
Down: Call
Worldwide Manufacturer and Distributor of Branded, Fun Novelty Party Products. Since 1992, this Orange County, CA based company has dominated this niche area of Party and Entertainment Products. No other company has come close to their large, worldwide distribution network of 1,000s of retailers.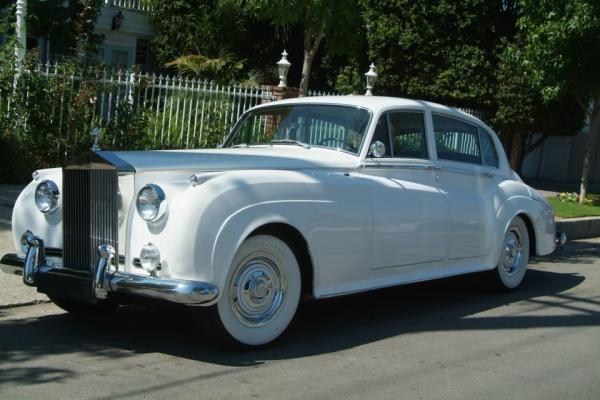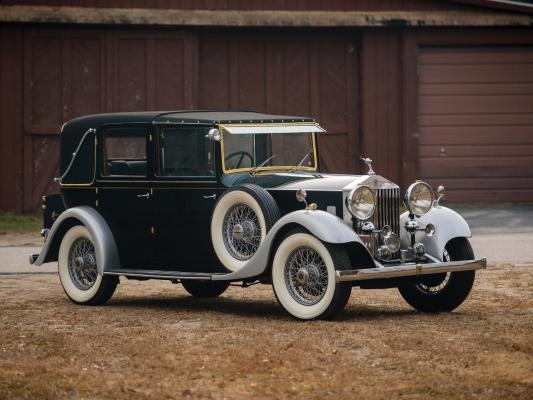 Available:
Event Company - Vintage Classic Cars, Home Based - Southern CA - Relocatable
Posting #: 248651
Status: Active
Refreshed: 11/20/2019
Contact: Dan (Owner/Seller)
Phone: 949-495-1622
Phone: None Given
Price: $349,500
Adj Net: Call / Email
Down: Call / Email
For sale by owner. Health forces sale. Home based. Week-end business. Impressive fleet of 3 classic autos used for special events, weddings, etc. Market leader in the industry. In business 16+ years. Family owned and operated since inception (with over $2.5 million invested). Training provided.



Available:
Corporate Entertainment Party Rental - North San Francisco Bay Area
Posting #: 250683
Status: Active
Refreshed: 11/16/2019
Contact: David Bannister
Phone: 707-888-9411
Phone: None Given
Price: $600,000
Adj Net: $232,000
Down: Call
Fun business! Renting all types of entertainment equipment for corporate events & parties. Expansive client list and Inventory featuring interactive games, climbing walls, mechanical bulls, jump houses, etc.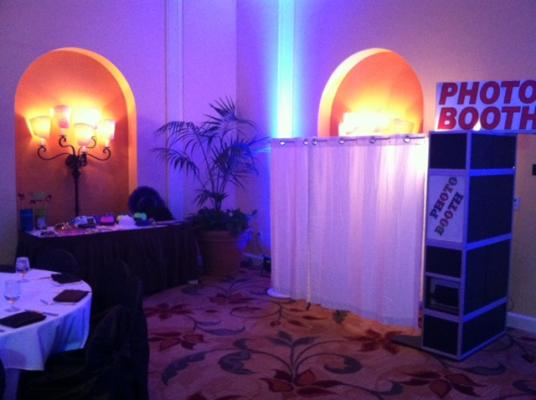 Available:
Photo Booth Party Rental - Price Reduced - San Diego
Posting #: 244138
Status: Active
Refreshed: 11/20/2019
Contact: David S. Cutler
Phone: 619-218-3663
Phone: 619-469-3600
Price: $99,000
Adj Net: $65,000+/-
Down: Call
Price just reduced! Make offer! Easy to manage and currently 'home based' with 1 working owner. Only requires space to store 4 photo booths that are 3' x 7' x 6' when set-up. Well established and includes corporate accounts. Well established & includes many corporate accounts. Web site included.



Available:
Fitness Entertainment Center - South Bay, Los Angeles County
Posting #: 255580
Status: Active
Refreshed: 11/20/2019
Contact: Sasa Milosevic
Phone: 310-922-0936
Phone: 310-922-0936
Price: $180,000
Adj Net: $68,000
Down: $120,000
Established Southern Californian fitness and entertainment center combining life style and money making. Beach location offering renting equipment for Stand-up Paddling and more. Location in popular harbor is favorite for parties, beginners, and enthusiasts, and includes retail store as well.



Available:
Party And Event Rentals Company - Escondido, San Diego County
Posting #: 258124
Status: Active
Refreshed: 11/19/2019
Contact: Mark (Owner/Seller)
Phone: 858-776-2345
Phone: 760-484-8447
Price: $395,000
Adj Net: $82,000
Down: $150,000
SD Party Rentals has been in business since August of 2014, we began in our garage and have grown into one of San Diego's top party rental companies. We specialize in Corporate and Charitable events, weddings, bridal and baby showers. We have long standing relationships with our customers.


View All Businesses, Opportunities, And Franchises For Sale And Wanted In These Cities:
Corona
,
San Diego
See All Related Business For Sale & Wanted Listings Recently Added:
See More Related Information - For Buying And Selling Businesses:
Helpful Resources To Assist In Selling And Buying California Businesses

Peter Siegel, MBA, BizBen Founder, ProBuy, ProSell Programs
Founder & President Of BizBen.com (since 1994) & BizBenNetwork.com. I am the Lead Facilitator for the ProSell & ProBuy Programs on both websites. I consult daily with buyers, sellers, and intermediaries daily about buying and selling businesses. Call 925-785-3118.
Harry Sidhu, CBB, Broker: SF Bay Area, Central Valley, SAC Region
Assisting both sellers and buyers of businesses - dealing mainly with Liquor Stores, Grocery Markets, Gas Stations, Smoke Shops, Restaurant Related, Retail Related, Service Related. Serving SF Bay Area, North Bay, Sacramento area. Call Harry Sidhu, CBB for assistance at 510-366-6130.
Diane Boudreau-Tschetter: Escrow & Bulk Sale Services - CA
California Business Escrow, Inc. is a full service independent escrow company serving all of California and has expertise in a wide range of escrows. Our team prides itself on providing an exceptional escrow experience. For more info phone Diane Boudreau-Tschetter at 888-383-3331 or 209-838-1100.
Willard Michlin, CPA, Certified Fraud Examiner, Due Diligence
Willard Michlin, CPA #106752, offers buyers step by step training & assistance in doing Due Diligence Services when they are thinking of making an offer, or are in process of investigating a business purchase. He helps to determine the actual net profit even when there is cash. Call 805-428-2063.
Related Articles, Events, Blog Posts, Discussions, Videos, Interviews

How Many Listings Is Too Many For One Broker To Handle? Is It 5? 10? 20?
Peter Siegel, MBA in this Vlog/Podcast discusses how many listings is too many for one business broker to handle at one time. Is it 5 is it 20? I recently had a coaching call with one of my BizBen broker clients who asked that question this week. There are many factors that go into the answer.
Business Purchase Financing Expert Peter Siegel - Tips On Proving Cash Flow
What are the actual "provable" adjusted net earnings (cash flow) of a small to mid-sized business being purchased? Buyers need to look carefully at all financial info for the "real" adjusted net income/cash flow. Peter Siegel, MBA (BizBen ProBuy & ProSell Lead Facilitator) at 925-785-3118 explains.
What Factors Are Considered In Valuing A Small Business? Advisors Weigh In
Valuing a small business is not guess work. It's not what some other businesses of the same type may have or may not have been sold for, it's not even what a business owner "feels" they want or deserve. It is a formula based on many factors. Peter Siegel, MBA from BizBen & others discuss this topic.
Unreported Income: Should Sellers Disclose Unreported Cash To Buyers?
Should owners who offer a business for sale reveal to prospective buyers any income that is not recorded in the books? This is a controversial topic with arguments both for and against. Most business sales intermediaries believe if you don't pay tax on it, you can't claim it. Some sellers disagree.
Is There Such A Thing As Paying Too Little When Buying A Small Business?
We all understand the idea of paying too much for a small business. But is there such a thing as not paying enough? That seems like an odd notion, but I'm familiar with situations in which a buyer acquired a small business for a figure substantially under what probably was market value.