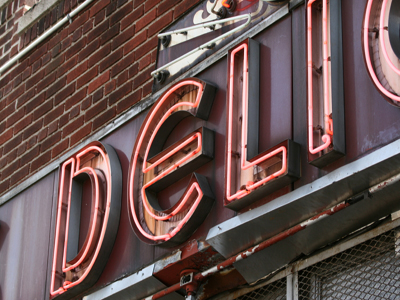 When it comes to buying a food related business, buyers have many options. If you look through the business for sale listings you will find any number of specialty restaurants, coffee shops, food franchises and more. As a Deli owner looking to sell your business, you will be faced with some competition from other companies that are also on the market.
The key to successfully selling your deli or any other business for that matter is preparation. Being prepared to sell your business could mean the difference between closing a deal and not.

With BizBen offering many deli restaurants for sale online, here are 5 tips to help you get prepared to sell your deli restaurant business:
Tip #1 - Understand Your Position In The Market
Many buyers do not understand the difference between a true delicatessen and a sandwich shop. I mention this because as an owner it is important for you to know your position in the market. Not only are you competing with other delis for sale, but you are also competing with other food businesses and some buyers may not understand what makes your business different than others on the market. With that, be sure to provide potential buyers with a detailed description of your business that makes it clear that they are getting a Deli, not a sandwich shop.
Tip #2 - Help With Financing
In today's business for sale market, it is pretty common for owners to provide some sort of business purchase financing when they sell their company. Lending institutions like to see it as a part of the deal and offering to hold a portion of the loan helps the business buyer because they don't have to qualify for as much traditional financing.

To start, think about how much of the note you are comfortable carrying. Work with a professional business broker to help you structure a deal you are comfortable with. You may also want to involve your Accountant and Attorney in this process. Next, go to your lending institution and get your business pre-approved for financing. Getting pre-approved will also assist the buyer in obtaining business purchase financing because your business will gain instant credibility when the buyer's lending institution sees the business has already been reviewed by another lender.
Tip # 3 - Provide Training

Be prepared to provide training to the new owner and highlight your willingness to do this in the documents you provide potential buyers. For many new business owners, training and learning the ropes of the business they want to buy is a big selling feature. For this reason, many Entrepreneurs who are first time business buyers opt to purchase a franchise because they know they will receive the training they need to be successful in running the company. Independent business owners can compete with franchises in the training area by their willingness to train the new owner.
Offering training is not only a benefit to the new owner, but also a benefit to you, especially if you are providing financing. If the new owner has the training to successfully run the business, they are less likely to fail and go out of business. If you are holding a portion of the loan, this insures you will be repaid the money owed to you.

Tip #4 - Focus On What Makes You Different Than Your Competitors

There is a lot of competition in the food industry. You are not only competing with other Delis but other restaurants in general. So, when it comes to your business, it is important that you tell potential buyers what makes your company different and better than some of the other options on the market. Many Delis do a big lunch business and have a very loyal customer base during that meal time. Others provide catering services for corporate functions and parties which sets them apart from others. Regardless of what your unique selling feature is, be sure you point it out to potential buyers.

#5 - Prepare Your Deli To Be Sold

When you are putting your deli business on the market to be sold you MUST make sure it is in great physical condition. No one wants to eat in a dirty restaurant and a potential owner certainly doesn't want to buy one. With that, take the time to do a thorough cleaning of the facility. If you don't have time, hire a professional. The cost will pay for itself in the end. I also suggest doing minor repairs and "face lift" type projects like adding a coat of paint and updating the small details that can make a big impact when a buyer sees your Deli for the first time.

#photo#About The Author: Peter Siegel, MBA is the Founder & Advisor (ProBuy & ProSell Programs) at BizBen.com and BizBenNetwork. He works with potential business buyers, business sellers, brokers, agents, investors, & advisors. Reach him direct at 925-785-3118 to discuss strategies regarding buying, selling, (or financing a puchase of) small to mid-sized businesses.