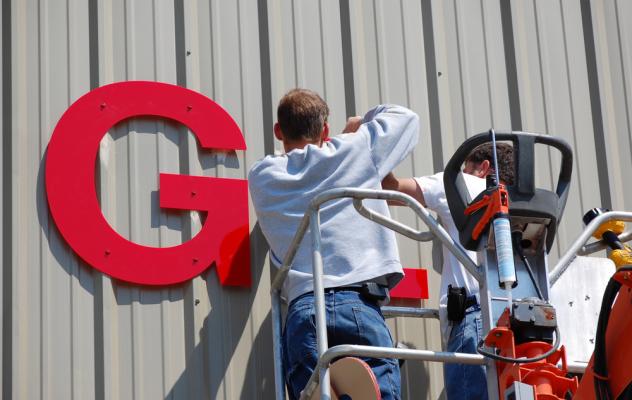 This is an amazing opportunity to own a well-established 5 Star Yelp rated Full-Service Sign Manufacturing business. Unique Opportunity. This is a Sign Manufacturer in Bay Area that has been in business for 50 plus years! This is a great opportunity to own a high margin, full-service sign manufacturing business in a booming area of ongoing business growth.
This business offers custom design, manufacturing, and installation. Most of their business comes from repeat customer business accounts such as Commercial and Property managers, retail and corporations. They specialize in non-electric signage for indoor and outdoor use, acrylic, aluminum, PVC, Wooden, Real Estate signs, monument signs, banners and vehicle wraps. This business is well known for high level of customer service and customer loyalty. Recession proof business, highly trained and dedicated staff. Owner available to transition business.
The listing # 251984 Sign Manufacturer - Contra Costa County below is currently OFF THE MARKET due to that it is either in escrow at this time or has recently been sold.
For more businesses for sale that are like this Sign Manufacturer in Contra Costa County please see a sample of BizBen active listings below and links to all similar listings on BizBen.com.

Wanted:
Sign Printing Digital Graphics Shop - San Francisco Bay Area
Posting #: 249743
Status: Active
Refreshed: 10/22/2019
Contact: Tim Cunha
Phone: 650-600-3751
Phone: 844-237-6487
Wanted: large format graphics/sign shop, or commercial printer. Ideally sales from $250K to just over $1M/year, with diverse recurring customer base. Profitable, competent staff, good reputation, & sustainable location. Buyer owns Bay Area graphics businesses. Flexible/creative 'win-win' terms.


Available:
Full Service Sign Manufacturer - San Francisco Bay Area
Posting #: 252323
Status: Active
Refreshed: 11/12/2019
Contact: Antoinette Norris
Phone: 925-285-6779 Cell
Phone: 925-399-1891 Office
Price: $175,000
Adj Net: $120,000
Down: $100,000
Full-service sign manufacturer for sale. Provides custom and directional signs, magnetics, vehicle graphics, monument signage and other design services to restaurants, winery's, office buildings and city/police departments. Comes with license, permits insurance and bond required for operation.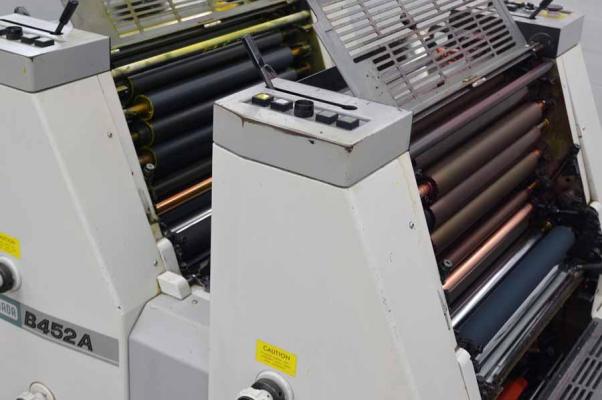 Available:
Printing Sign Graphics Service - Riverside County
Posting #: 241515
Status: Active
Refreshed: 11/14/2019
Contact: Vince Castelluccio
Phone: 951-678-5671
Phone: None Given
Price: $149,000
Adj Net: $126,126
Down: $149,000
This well established profitably printing, sign and graphics business has been providing services to its loyal data base of clients since 2001. Their comprehensive in-house equipment capabilities provide for efficient production times, quality work and profitable projects.



Available:
Sign, Graphics Service - Home Based - San Joaquin County
Posting #: 253559
Status: Active
Refreshed: 11/19/2019
Contact: Ron M. Centers
Phone: 877-832-6494
Phone: None Given
Price: $59,900
Adj Net: $31,228
Down: $59,900
This home-based business specializes in traditional cut vinyl lettering and graphics for signs, banners, windows, and vehicles. They also offer personalized rhinestone embellished t-shirts, hats, and sweatshirts. Local customer base is approximately 50% Business to Business, 25% Schools, and 25%



Wanted:
Distribution Light Manufacturing - Non-Technical - San Diego County
Posting #: 235966
Status: Active
Refreshed: 11/30/2019
Contact: Ken Oppeltz, CBI, CBB, M&AMI
Phone: 858-716-0484 X701
Phone: None Given
Husband/Wife business partners seeking an opportunity in Southern California. Looking for distribution, light manufacturing, or other non-technical business to business types of opportunities. Must earn more than $150k. Not interested in contracting businesses.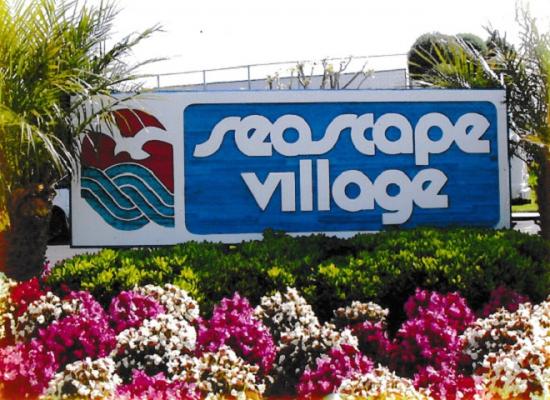 Available:
Custom Sign Service - San Clemente, Orange County
Posting #: 246763
Status: Active
Refreshed: 11/27/2019
Contact: Orville Wright
Phone: 949-769-9099
Phone: None Given
Price: $49,000
Adj Net: $44,000+
Down: $49,000
Price just reduced for an immediate sale!! Well established, profitable sign manufacturing business for significantly below fair market value. Established in 1969, the original owner retired and sold this business. Current owner has owned the company for the past four years.


Available:
Marketing Printing Sign Franchise - Los Angeles County
Posting #: 255561
Status: Active
Refreshed: 11/6/2019
Contact: Merrill Eastcott
Phone: 562-212-5227
Phone: None Given
Price: $325,000
Adj Net: Call
Down: Call
Nationally franchised, well established and profitable printing & sign business. This business is a full-service marketing and print communications company with uncommon flexibility to do as little or as much as clients need. Services include graphic design, printing, marketing consultations, more.



Available:
Sign And Banner Company - Orange County
Posting #: 254634
Status: Active
Refreshed: 12/4/2019
Contact: Phil Wolfstein
Phone: 310-663-2180
Phone: None Given
Price: $45,000
Adj Net: Call
Down: Call
This profitable sign shop specializes in building signs, banners, plaques, vehicle graphics and window lettering! Quality services at affordable prices. They fabricate the majority of signs in-house. 30 years + experience, well established in community, repeat customers and referrals with great yelp



Available:
Sign Shop - Orange County Area
Posting #: 256242
Status: Active
Refreshed: 11/20/2019
Contact: Steve Benson
Phone: 562-402-2686
Phone: 714-272-1942
Price: $220,000
Adj Net: $102,000
Down: $220,000
Sign Shop, great well established biz to biz company with xlnt reputation. Company designs, creates and installs all types of signs from outside electrical signs and monuments to inside signs such as wall signs, and banners. Most of the business comes from repeat business, referrals, and website.



Available:
Print Sign Shop - San Fernando Valley
Posting #: 255333
Status: Active
Refreshed: 11/7/2019
Contact: Mark Tzalka - TSI
Phone: 818-761-8000
Phone: 818-758-9090
Price: $119,000
Adj Net: $60,000+
Down: Call
Well established Print Shop with a great variety of services offered, since 1993 located in a local shopping center on Ventura Blvd. Very well-known in the area. Great foot traffic center.Surrounding eateries as well as lots of business from the entertainment industry. Owner must retire.


View All Businesses, Opportunities, And Franchises For Sale And Wanted In These Cities:
Riverside
,
San Clemente
,
Tracy
See All Related Business For Sale & Wanted Listings Recently Added:
See More Related Information - For Buying And Selling Businesses:
Helpful Resources To Assist In Selling And Buying California Businesses

Timothy Cunha JD, Business Broker: SF Bay Area
SF Bay Area experienced attorney, & business broker. I & my EvergreenGold team offer owners sound advice & expertise to build business value & achieve profitable sales. Call today for a FREE business evaluation & SWOT analysis for your business. Call me direct at 650-600-3751, 650-866-5393 Text.
Peter Siegel, MBA, BizBen Founder, ProBuy, ProSell Programs
Founder & President Of BizBen.com (since 1994) & BizBenNetwork.com. I am the Lead Facilitator for the ProSell & ProBuy Programs on both websites. I consult daily with buyers, sellers, and intermediaries daily about buying and selling businesses. Call 925-785-3118.
Rob Hartman: Business Broker, SF Bay Area
Business brokerage services in the SF Bay Area. I bring skill, integrity and energy to all of my clients & our projects. I'm accustomed to working with a wide variety of clients and their businesses; large or small, simple or highly complex. Free consult. Contact me at 650-279-3097 Cell/Text.
AJ Rana - Business Broker, San Francisco Bay Area
Professionals who understand the importance of world class business brokerage service and the value it can create. Specializing in assisting sellers and buyers with retail stores, restaurants, hospitality & lodging, manufacturing operations, distribution companies, e-commerce and service businesses.
Michael Floorman, Business Brokerage, BTI, San Francisco Bay Area
Business Team, San Jose (Campbell) located in the Pruneyard Towers at Bascom and Hamilton. Established in 1981 Business Team with over 6600 sales to date has 1000 business listings to choose from, paid Google advertising. We offer highly trained and experienced professionals.
Diane Boudreau-Tschetter: Escrow & Bulk Sale Services - CA
California Business Escrow, Inc. is a full service independent escrow company serving all of California and has expertise in a wide range of escrows. Our team prides itself on providing an exceptional escrow experience. For more info phone Diane Boudreau-Tschetter at 888-383-3331 or 209-838-1100.
Related Articles, Events, Blog Posts, Discussions, Videos, Interviews

Top 100 List: This Week's Top Motivated Business Buyers & Their Requests!
If you're trying to sell a business - check out this week's top 100 business buyers - one of these buyers may be looking to buy your type and location of business! This list is updated weekly - make sure you check it frequently! Are you searching to buy - get on this list and reach seller direct!
Is Starting With A Higher Selling Price A Good Strategy? The Pros Debate
Is it a good idea to start with a higher sales price for your business when going to market? San Francisco Bay Area Business Broker Rob Hartman initiates this Discussion on BizBen with other Advisors And Intermediaries on BizBen discussing this basic strategy of selling a small business in CA.
Unreported Income: Should Sellers Disclose Unreported Cash To Buyers?
Should owners who offer a business for sale reveal to prospective buyers any income that is not recorded in the books? This is a controversial topic with arguments both for and against. Most business sales intermediaries believe if you don't pay tax on it, you can't claim it. Some sellers disagree.