Kitchen and bath remodeling business for sale. Established 33 years ago and services both Contra Costa & alameda counties. Same owner For 33 years. Owner wants to retire. Has two revenue streams.
First is 2,000 sq.ft. showroom that works independently of the remodeling or install service that allows customers to shop and Plan for their kitchen or bath upgrades and appliances.
The second revenue stream provides the actual construction to complete the remodeling project and install all the products. Totally turnkey and the winner of multiple
National/local design awards. It also carries a 97% customer loyalty rating.
The listing # 251291 Kitchen And Bath Remodeling Service - San Francisco East Bay Area below is currently OFF THE MARKET due to that it is either in escrow at this time or has recently been sold.
For more businesses for sale that are like this Kitchen And Bath Remodeling Service in San Francisco East Bay Area please see a sample of BizBen active listings below and links to all similar listings on BizBen.com.

Available:
Niche Pool Solar Company - Installation, Service - SF East Bay Area - Relocatable
Posting #: 255945
Status: Active
Refreshed: 12/8/2019
Contact: Doug (Owner/Seller)
Phone: 925-639-9251 Cell
Phone: 925-639-9251 Text
Price: Call
Adj Net: $40,000
Down: Negotiable

Niche pool solar system installation and maintenance services. Established 12 years. Family member health issues force sale at this time. Great books and records. Relocatable / home based. Owner will train, Great reputation. SF East Bay Area. For sale by owner. Ideal for contractors. Call for info.


Available:
Glass Window Door Sales And Installation Company - Oakland, Berkeley
Posting #: 253221
Status: Active
Refreshed: 11/5/2019
Contact: John LaMay
Phone: 408-436-1900 X104
Phone: None Given
Price: $295,000
Adj Net: $283,149
Down: Call
This established successful home-based business serving Alameda and Contra Costa Counties, provides high-end windows and doors for their residential clients. Expert installation is provided by one subcontractor lead crew. The business has high-profit, low-overhead, and no long-term debt.



Wanted:
Janitorial, Maintenance, Handyman Services - Marin County, Sf Bay Area
Posting #: 259100
Status: Active
Refreshed: 12/12/2019
Contact: John (Business Buyer)
Phone: 650-296-4947 Cell
Phone: 650-296-4947 Text
Looking to buy existing janitorial, maintenance, handyman, painting business. Business must be in Marin County or San Francisco. Will consider surrounding counties ( San Mateo, Alameda, Contra Costa). I will also consider purchasing individual recurring janitorial accounts as well.



Available:
Flooring Remodeling And Retailer Service - Contra Costa County
Posting #: 257066
Status: Active
Refreshed: 11/19/2019
Contact: Jack Flowers
Phone: 925-794-0566
Phone: None Given
Price: $90,000
Adj Net: $82,913
Down: $90,000
Retailer and flooring contractor that has been in operation since 1992. The business specializes in kitchen and bath remodeling. Owner does some work himself and hires and sells to contractors. They are also a re-seller of cabinets and stone countertops, and do fabrication.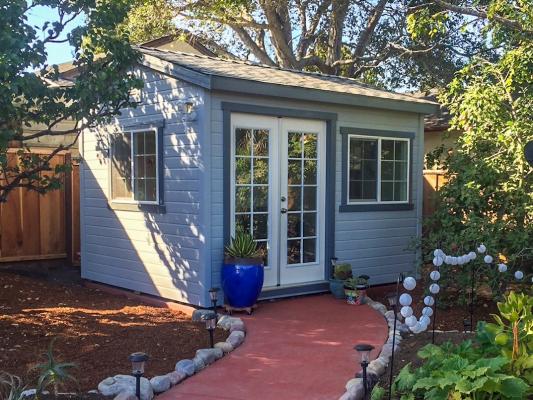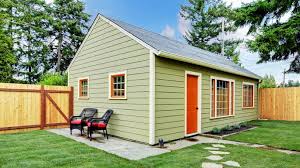 Available:
Built to Order Sheds, Studios, ADU Contractor - SF Bay Area
Posting #: 255393
Status: Active
Refreshed: 11/23/2019
Contact: Amy Cole, CBI, CBB, M&AMI
Phone: 925-890-6012
Phone: None Given
Price: $525,000
Adj Net: $200,000
Down: $90,000 SBA
Ready to capitalize on the high demand for home improvement & accessory Dwelling Units? This contractor is primed for growth to serve residents needing accessory buildings, sheds and small offices added to their property. Industry experience and staff management experience required, license ideal.



Available:
Home Improvement Upgrades Service - Alameda County
Posting #: 257934
Status: Active
Refreshed: 11/21/2019
Contact: Michael Floorman
Phone: 408-385-0412
Phone: None Given
Price: $629,000
Adj Net: $296,812
Down: $629,000
Growing, Profitable Solatube, Skylighting, Solar Fan & Advanced Whole-House Fan Sales & Installation Business Established in 2003.- Niche products, limited competition. Store & Showroom Established in 2003. 30% Solar Federal Tax Credit Program. SBA Financing Approved. $296K cash flow. PH3965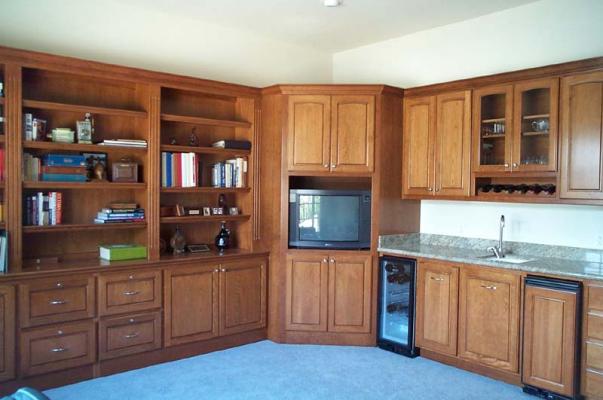 Available:
Custom Cabinet Manufacturer - Alameda County
Posting #: 255601
Status: Active
Refreshed: 11/17/2019
Contact: Rob Hartman
Phone: 650-279-3097
Phone: None Given
Price: $1,150,000
Adj Net: $386,442
Down: $1,150,000
This shop has been serving the greater San Francisco Bay Area for decades. The company has kept its focus on delivering quality cabinets, on time, at affordable prices. The business offers a wide range of custom cabinetry, finishes, counter tops, and installation. 12,000 sq. ft. Total Rent: $6,895.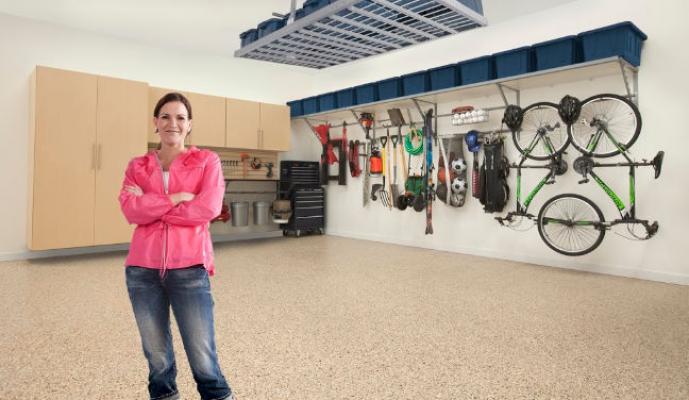 Available:
Garage Storage Systems Installation Dealership - San Francisco Bay Area
Posting #: 257924
Status: Active
Refreshed: 12/3/2019
Contact: Phil Holt
Phone: 510-523-0232
Phone: 415-565-0232
Price: $297,000
Adj Net: $130,000
Down: Call
Who doesn't like a clean and organized garage with storage plus enough room to park a car or two? The owner of this business gets great satisfaction seeing the satisfied looks he gets from his grateful customers when he installs these amazing systems. Many referrals come from those happy customers.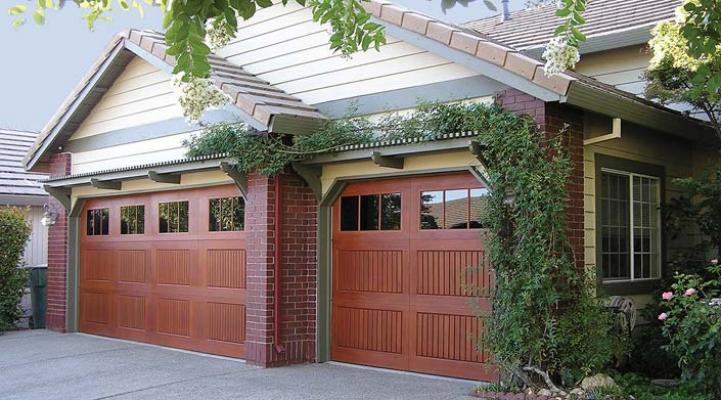 Available:
Overhead Door Sales Installation Service - Santa Clara County
Posting #: 254375
Status: Active
Refreshed: 11/17/2019
Contact: Rob Hartman
Phone: 650-279-3097
Phone: None Given
Price: $370,000
Adj Net: $205,838
Down: $370,000
Top notch reputation with customers and robust profits make this a great service business opportunity for buyers in the South SF bay area (HQ), while providing service to the greater bay area. Established in 2001. Included are 3 vehicles and tools required to service their clients.



Available:
Remodeling Contractor - San Francisco
Posting #: 247339
Status: Active
Refreshed: 12/3/2019
Contact: David Lapinski
Phone: 916-768-4672
Phone: None Given
Price: $295,000
Adj Net: $280,000
Down: Call
Full service. Profitable remodeling company specializing in kitchens and bathrooms. Strategically located with showroom and great lease terms. Company has been in business since 1985 and is experiencing growth. Business sale includes design showroom with office space. Current lease is below market.


View All Businesses, Opportunities, And Franchises For Sale And Wanted In These Cities:
Oakland
See All Related Business For Sale & Wanted Listings Recently Added:
See More Related Information - For Buying And Selling Businesses:
Helpful Resources To Assist In Selling And Buying California Businesses

Timothy Cunha JD, Business Broker: SF Bay Area
SF Bay Area experienced attorney, & business broker. I & my EvergreenGold team offer owners sound advice & expertise to build business value & achieve profitable sales. Call today for a FREE business evaluation & SWOT analysis for your business. Call me direct at 650-600-3751, 650-866-5393 Text.
AJ Rana - Business Broker, San Francisco Bay Area
Professionals who understand the importance of world class business brokerage service and the value it can create. Specializing in assisting sellers and buyers with retail stores, restaurants, hospitality & lodging, manufacturing operations, distribution companies, e-commerce and service businesses.
Michael Floorman, Business Brokerage, BTI, San Francisco Bay Area
Business Team, San Jose (Campbell) located in the Pruneyard Towers at Bascom and Hamilton. Established in 1981 Business Team with over 6600 sales to date has 1000 business listings to choose from, paid Google advertising. We offer highly trained and experienced professionals.
Rob Hartman: Business Broker, SF Bay Area
Business brokerage services in the SF Bay Area. I bring skill, integrity and energy to all of my clients & our projects. I'm accustomed to working with a wide variety of clients and their businesses; large or small, simple or highly complex. Free consult. Contact me at 650-279-3097 Cell/Text.
Peter Siegel, MBA, BizBen Founder, ProBuy, ProSell Programs
Founder & President Of BizBen.com (since 1994) & BizBenNetwork.com. I am the Lead Facilitator for the ProSell & ProBuy Programs on both websites. I consult daily with buyers, sellers, and intermediaries daily about buying and selling businesses. Call 925-785-3118.
Elizabeth McGovern: Escrow Services - San Francisco Bay Area
McGovern Escrow Services, Inc., is a leading independent escrow company. We are a trusted partner with our clients, assisting them through the tangled bulk sale & liquor license transfer process. We provide attentive, quality & innovative customer service. Phone Elizabeth McGovern at 415-735-3645.
Related Articles, Events, Blog Posts, Discussions, Videos, Interviews

Absentee Run Small Businesses - Is That Really A Possibility For Buyers?
Is buying a absentee run small business really a possibility? Peter Siegel (BizBen ProBuy Director) gets asked this question a lot in his consulting sessions with business buyers. Read more about what other Advisors and Intermediaries feel about this topic on this popular BizBen Discussion!
Purchase A Business With Limited Or No Cash - Financing Tips For Buyers
Purchasing a business with no money down can be difficult, but not impossible. Financing a business purchase or down payment can often be accomplished with these strategies from Peter Siegel, MBA (Business Purchase Financing Expert, ProBuy & ProSell Program Advisor with BizBen) at 925-785-3118.
6 Simple Things To Increase Business Value Before Offering It For Sale
How do you value a small business before putting it on the market? Tim Cunha, JD offers 6 items all business owners should consider. Other advisors and business brokers also weigh in on this very important topic especially when over 70% of small businesses never end up selling (due to pricing).
Top 100 List: This Week's Top Motivated Business Buyers & Their Requests!
If you're trying to sell a business - check out this week's top 100 business buyers - one of these buyers may be looking to buy your type and location of business! This list is updated weekly - make sure you check it frequently! Are you searching to buy - get on this list and reach seller direct!
Is Crowd Funding A Viable Way To Raise Money To Purchase A Small Business?
We're hearing more and more about "crowd funding" through sites like gofundme and kickstarter as a possible way to raise the cash needed to buy a small business. This method of collecting funds has proven successful in other kinds of situations. Could this strategy work when buying a small business?