Best New Business Opportunity - Deal of The Year!! Leading Bay Area Manufacturer and Distributor of Masonry Products (Pavers, Commercial Block, Hardscape Products, etc.) with a Strong Customer Base (including top national home improvement retailer). "Absentee owner" is achieving annual revenue goals of approximately $8 million and also generating attractive gross profit and cash flows. A "hands on/active" new owner should achieve great success. 13.3 acres of land, 34,500 sq. ft of buildings, 10,000 tons of vertical storage.
Owner Will Make Attractive Deal for Qualified New Buyer!!
The listing # 237708 Masonry Products - Manufacturer And Distributor - Northern California below is currently OFF THE MARKET due to that it is either in escrow at this time or has recently been sold.
For more businesses for sale that are like this Masonry Products - Manufacturer And Distributor in Northern California please see a sample of BizBen active listings below and links to all similar listings on BizBen.com.

Wanted:
Fabric Textile Companies - MFG Or Distribution - California
Posting #: 257816
Status: Active
Refreshed: 10/16/2019
Contact: Ken Oppeltz, CBI, CBB, MAMI
Phone: 858-716-0484 X701
Phone: None Given
I just sold a business to a company out of state that is interested in other acquisitions. They are interested in anything fabric related, including things like zippers, buttons, fabrics of all types, etc. This company is funded, very experienced in the textile industry.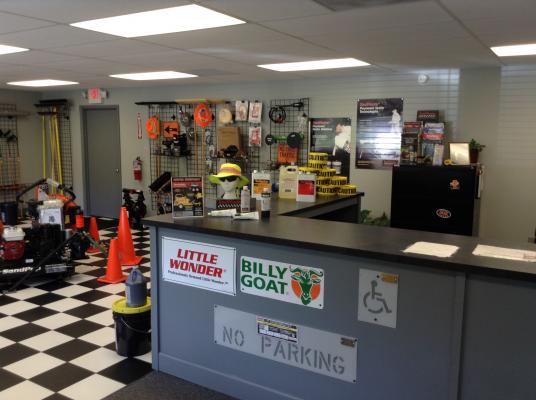 Available:
Pavement Maintenance Product Distribution Company - San Francisco Bay Area
Posting #: 225928
Status: Active
Refreshed: 11/14/2019
Contact: Matt Purdy
Phone: 800-341-7325 X146
Phone: None Given
Price: $540,000
Adj Net: Call / Email
Down: Call / Email

Wanted: Qualified Buyer with strong sales and marketing skills no experience necessary. Great opportunity to buy an existing business with a manufacturing plant. Includes large Northern California territory. This company manufactures pavement sealers on site and sells a full line of pavement product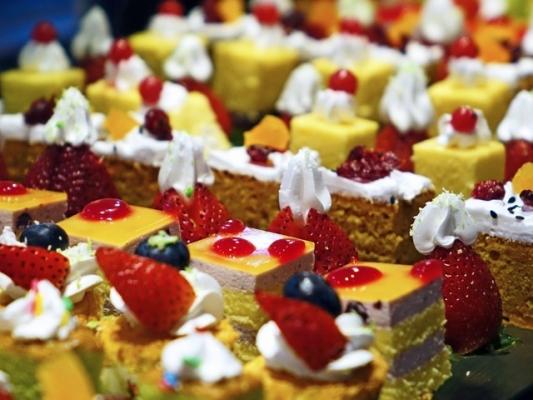 Available:
Retail And Wholesale Bakery - San Mateo County
Posting #: 248255
Status: Active
Refreshed: 11/12/2019
Contact: Robert Lund
Phone: 702-273-0380
Phone: 702-368-2500
Price: $695,000
Adj Net: $225,516
Down: $795,000
This long established European style bakery is one of the most highly rated and talked about locations in the sf bay area and is constantly growing in popularity! The retail store offers a wide range of breads and pastries along with wedding, birthday and party cakes and is ripe for expansion.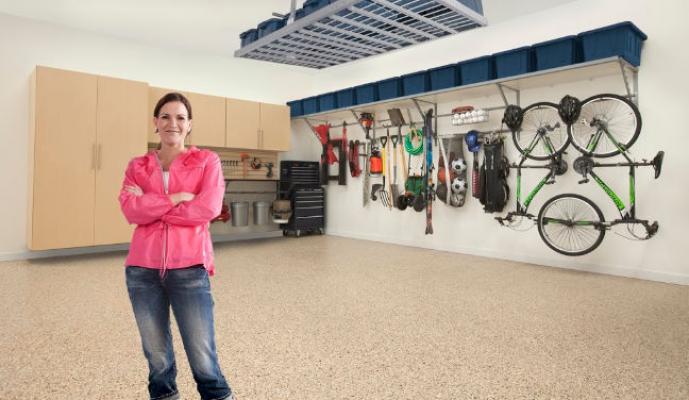 Available:
Garage Storage Systems Installation Dealership - San Francisco Bay Area
Posting #: 257924
Status: Active
Refreshed: 10/21/2019
Contact: Phil Holt
Phone: 510-523-0232
Phone: 415-565-0232
Price: $297,000
Adj Net: $130,000
Down: Call
Who doesn't like a clean and organized garage with storage plus enough room to park a car or two? The owner of this business gets great satisfaction seeing the satisfied looks he gets from his grateful customers when he installs these amazing systems. Many referrals come from those happy customers.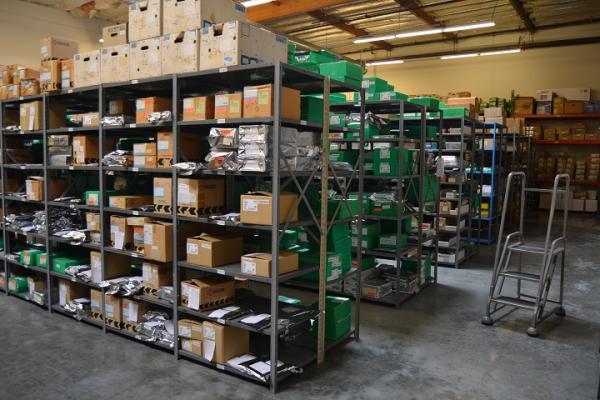 Available:
Tech Products Distributor - Santa Clara County
Posting #: 253802
Status: Active
Refreshed: 11/11/2019
Contact: Greg Carpenter
Phone: 408-898-0393
Phone: None Given
Price: Call
Adj Net: $1,874,357
Down: Call
Distribution business, niche tech products used in semiconductor manufacturing, absent owners, management team stays, average EBITDA $1.9M. Please note this is a confidential matter and no additional information will be provided until a Confidentiality Agreement and background information back.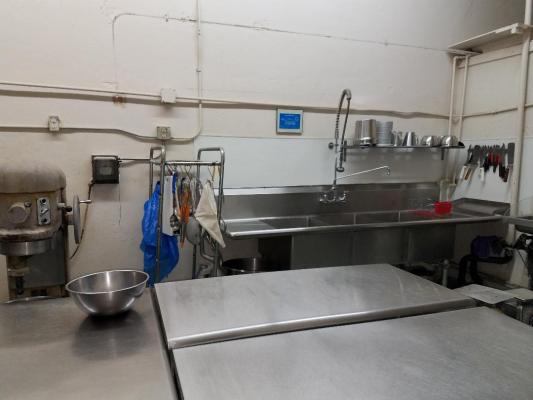 Available:
Commercial Bakery - Hayward, Alameda County
Posting #: 250376
Status: Active
Refreshed: 11/15/2019
Contact: John Irvine
Phone: 925-945-8175
Phone: None Given
Price: $199,000
Adj Net: $90,000
Down: $199,000
This is an established bakery specializing in baked goods and artisan bread with all-natural ingredients. The regular items made and sold on site include: Assorted pastries, Jam Filled Sweet Bread, Fresh Baked Breads, Coconut Tarts, and more.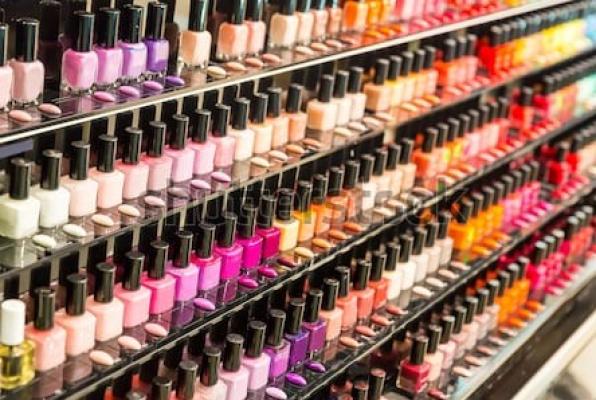 Available:
Beauty Supply Wholesale Distributor - San Francisco Bay Area
Posting #: 244333
Status: Active
Refreshed: 11/18/2019
Contact: Tim Cunha
Phone: 650-600-3751
Phone: 844-237-6487
Price: $477,900
Adj Net: $200,000
Down: TBD

Wholesale distributor leading consumer brands, selling to professionals, retailers. Highly profitable, hundreds of long-term repeat buyers, easy to run; just 1 owner operates entire business, no employees. State-of-the-art CRM + product & contact database on in-house server. SBA-Loan Pre-Approved.


Available:
Third Party Logistics Company - San Francisco Bay Area
Posting #: 256879
Status: Active
Refreshed: 10/23/2019
Contact: Nanda Nandkishore, M&AMI, CBI
Phone: 408-852-4358
Phone: None Given
Price: $1,950,000
Adj Net: $469,000
Down: $400,000
Highly Profitable Third Party Logistics Company in San Francisco Bay Area. SBA pre-approved. Provides Warehousing, Distribution, and Local Delivery Services. Majority of their customers are long terms and loyal customers for years Business receives shipments for the customers, warehouses them,



Available:
Commercial HVAC Contractor - Distributor - Santa Clara County
Posting #: 256136
Status: Active
Refreshed: 11/7/2019
Contact: Greg Carpenter
Phone: 408-898-0393
Phone: None Given
Price: $1,200,000
Adj Net: $502,184
Down: $300,000
Specialized HVAC-R contractor serving Silicon Valley and San Francisco Peninsula. Specialties include design, sale, installation and service of complex, multi-unit HVAC systems for large residences and estates, wine cellars, commercial refrigeration for grocery retail, and geothermal HVAC systems.



Available:
Construction Supply Retail Store - San Francisco Bay Area
Posting #: 256937
Status: Active
Refreshed: 10/23/2019
Contact: Dennis Chung
Phone: 415-655-5643
Phone: 415.656-5534
Price: $200,000+ Inv
Adj Net: $128,474
Down: Call
This is a store that sells construction supplies including carpet, doors and windows. This business is established and has excellent cash flow. Asking price: $200,000 + Inventory. Size: 4,875 sq ft. Gross Sales: $1,398,296/ year. Average net profit: $128,474/ year.


View All Businesses, Opportunities, And Franchises For Sale And Wanted In These Cities:
Hayward
,
Oakland
,
Vallejo
See All Related Business For Sale & Wanted Listings Recently Added:
See More Related Information - For Buying And Selling Businesses:
Helpful Resources To Assist In Selling And Buying California Businesses

AJ Rana - Business Broker, San Francisco Bay Area
Professionals who understand the importance of world class business brokerage service and the value it can create. Specializing in assisting sellers and buyers with retail stores, restaurants, hospitality & lodging, manufacturing operations, distribution companies, e-commerce and service businesses.
Timothy Cunha JD, Business Broker: SF Bay Area
Experienced attorney, & business broker. I & my EvergreenGold team offer owners sound advice & expertise to build business value & achieve profitable sales. Call me today for a FREE business evaluation & SWOT analysis for your business. Call 650-600-3751 or 650-866-5393 Text.
Michael Floorman, Business Brokerage, BTI, San Francisco Bay Area
Business Team, San Jose (Campbell) located in the Pruneyard Towers at Bascom and Hamilton. Established in 1981 Business Team with over 6600 sales to date has 1000 business listings to choose from, paid Google advertising. We offer highly trained and experienced professionals.
Peter Siegel, MBA, BizBen Founder, ProBuy, ProSell Programs
Founder & President Of BizBen.com (since 1994) & BizBenNetwork.com. I am the Lead Facilitator for the ProSell & ProBuy Programs on both websites. I consult daily with buyers, sellers, and intermediaries daily about buying and selling businesses. Call 925-785-3118.
Rob Hartman: Business Broker, SF Bay Area
Business brokerage services in the SF Bay Area. I bring skill, integrity and energy to all of my clients and our projects. I'm accustomed to working with a wide variety of clients and their businesses; large or small, simple or highly complex. Get a free consultation by phoning 650-279-3097.
Diane Boudreau-Tschetter: Escrow & Bulk Sale Services - CA
California Business Escrow, Inc. is a full service independent escrow company serving all of California and has expertise in a wide range of escrows. Our team prides itself on providing an exceptional escrow experience. For more info phone Diane Boudreau-Tschetter at 888-383-3331 or 209-838-1100.
Related Articles, Events, Blog Posts, Discussions, Videos, Interviews

Top 100 List: This Week's Top Motivated Business Buyers & Their Requests!
If you're trying to sell a business - check out this week's top 100 business buyers - one of these buyers may be looking to buy your type and location of business! This list is updated weekly - make sure you check it frequently! Are you searching to buy - get on this list and reach seller direct!
October 2019: 1,494 California Small Businesses Sold Stats - BizBen Index
In October 2019 total sales of California small to mid-sized businesses sold were up 46.2% from last month and up 2.7% from the same time last year in California. Some of the more popular Counties in California with higher sales included: Los Angeles County, Orange County, San Diego County, etc.
What Factors Are Considered In Valuing A Small Business? Advisors Weigh In
Valuing a small business is not guess work. It's not what some other businesses of the same type may have or may not have been sold for, it's not even what a business owner "feels" they want or deserve. It is a formula based on many factors. Peter Siegel, MBA from BizBen & others discuss this topic.
Why Deals Fall Out: Unrealistic High Asking Prices Are Usually The Reason
The unfortunate truth is that approximately 50% of all small business sales transactions fall out. While failed transactions can happen for a many reasons, Peter Siegel, MBA (BizBen Director & Business Purchase Financing Expert) discusses the main reason deals fall through; steep asking prices.
Buying A Business: Why Is It Important To Look At Its Tax Filings?
Business tax filings are very important factor in determining the credibility of business financials. Just seeing those financials, you can't determine whether those values are overstated or not. Some business owners provide made up financials to buyers - so, that's where tax fillings come in.