Family owned & operated. Not a franchise
Established for over 2 decades. Profitable. Great books and records. Recession proof!
This RTO business is family owned and operated. They carry and service their own contracts for max profits.
Business Highlights
>> Business is stable and recession proof
>> Excellent Books & Records
>> A++ Location on Major thoroughfare
>> RTO is a $6 Billion industry
>> Established 20+ years
>> Store carries their own contracts/in-house financing (Huge returns!)
>> Long term employees that love their jobs - willing to stay
>> Owner to train for a negotiated period
>> Minimal inventory required. Excellent supplier relationships
>> Fully automated systems in place to manage the business.
The listing # 246091 Furniture, Appliance, Electronics Rental Center - Riverside County below is currently OFF THE MARKET due to that it is either in escrow at this time or has recently been sold.
For more businesses for sale that are like this Furniture, Appliance, Electronics Rental Center in Riverside County please see a sample of BizBen active listings below and links to all similar listings on BizBen.com.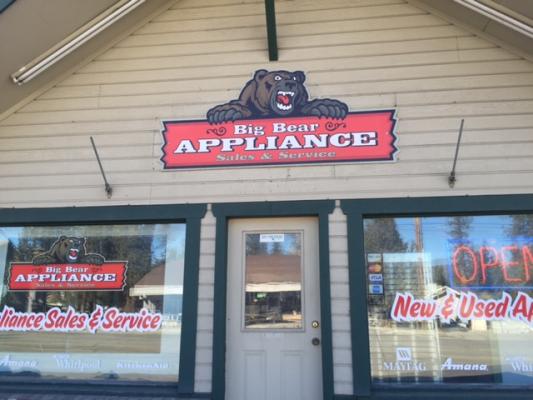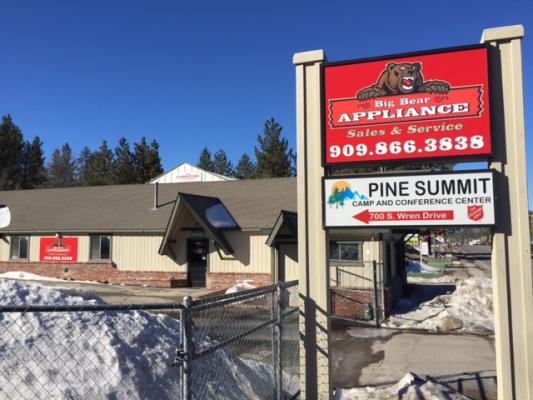 Available:
Appliance Store - Big Bear Lake
Posting #: 219132
Status: Active
Refreshed: 11/14/2019
Contact: Bob Hughes
Phone: 760-323-8311
Phone: None Given
Price: $195,000
Adj Net: $116,000
Down: Call/Email
Big Bear Appliance is located high in the mountains of picturesque town Big Bear Lake California. They provide high quality appliances to customers throughout the Big Bear area. They carry a large inventory of all major brands of both new and used appliances.



Available:
Furniture Store - Inland Empire Area
Posting #: 256318
Status: Active
Refreshed: 11/13/2019
Contact: Ron Napier
Phone: 951-809-1441 Cell
Phone: 951-809-1441 Text
Price: $399,000
Adj Net: Call
Down: $399,000
The current owner needs to attend to other business investments. Take advantage of a fantastic business opportunity. This store is one of the fastest growing furniture store's in the Chino Valley. The store is located in a well maintained mini mall anchored by a Shell gas station.



Available:
Home Furnishings And Mattress Sales - Northern California
Posting #: 256120
Status: In Contract
Refreshed: 10/28/2019
Contact: M. Nikoo
Phone: 650-400-4478
Phone: 408-385-0414
Price: $1,200,000
Adj Net: $768,093
Down: $300,000
Fast growing home furnishing chain stores with $768k sde. Sba pre-approved with only $300k down! Mattresses, bedding, as well as bedroom and living room furniture. 5-star yelp reviews. Top selection of major brands. It is the location that keeps is successful year after year. Must see to appreciate.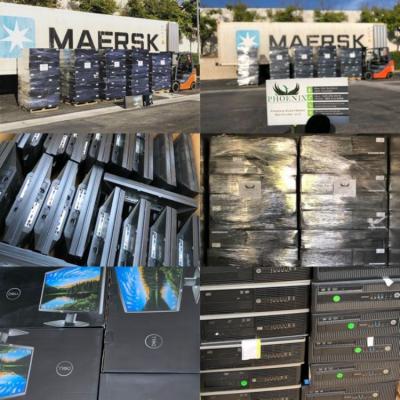 Available:
Refurbished Electronic Wholesale And Recycling - Orange County
Posting #: 258606
Status: Active
Refreshed: 11/14/2019
Contact: Tak Funaki
Phone: 562-402-2686
Phone: 424-488-9266
Price: $399,000
Adj Net: $120,000
Down: $399,000
Electronics & Computers Recycling Center. Niche Company specializes in recycling/refurbishing electronics & computers for wholesale and distributor of hardware products from HP, Dell, Acer, Asus, Lenovo, Cisco products. Owner will provide customer database with insight connection of the suppliers.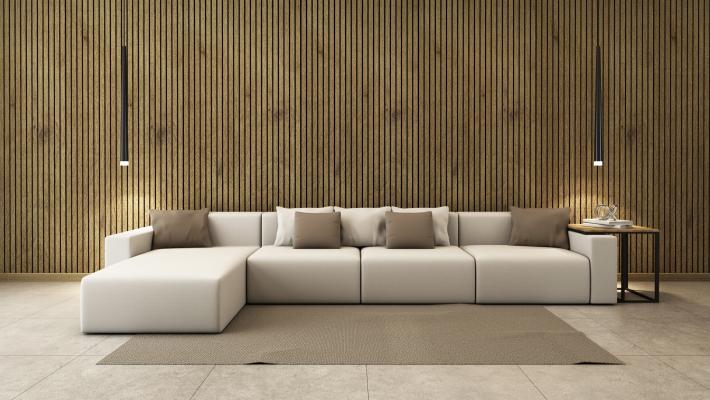 Available:
Furniture Company - California
Posting #: 256970
Status: Active
Refreshed: 11/6/2019
Contact: Raj Sathyaseelan
Phone: 415-900-8803 Cell
Phone: 925-201-1989 Office
Price: $4,000,000
Adj Net: $900,000
Down: $1,000,000

Founded in 1994, this highly profitable ,well established furniture business specializes in furniture imported from Europe. The business has exclusive marketing agreements in place with some of Europe's most prestigious brands. Their supplier relationships have been built over the last 20+ years.


Available:
Commercial Furniture Importer Distributor - Rosemead, Los Angeles County
Posting #: 250086
Status: Active
Refreshed: 11/2/2019
Contact: Rick Carlson
Phone: 833-776-6682 X805
Phone: None Given
Price: $595,000
Adj Net: $222,833
Down: Call
The Company imports commercial furniture products and distributes via wholesale/retail channels. Array of furniture products primarily from manufactures in China serve restaurants and restaurant chains across the United States. Company sells to customers through e-commerce platforms.



Available:
Furniture Store - San Diego
Posting #: 253482
Status: Active
Refreshed: 10/22/2019
Contact: Jeff Weiner
Phone: 858-774-6318
Phone: None Given
Price: $175,000+ Inv
Adj Net: $122,205
Down: Cash Or Submit
Price reduced. Well established (12 years). Specialty furniture store in the Arts and Crafts Style. Sells exclusive Furniture, Home Accessories and Gifts. 2018 profit was $122,000 on $472,396 sales. Rent only $3,500 per month. Owner works 30 to 35 hours per week and has 1 full time employee.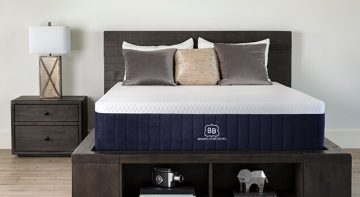 Available:
Multi-Store Mattress Chain - Central Coast
Posting #: 246724
Status: Active
Refreshed: 11/6/2019
Contact: Michael Floorman
Phone: 408-385-0412
Phone: None Given
Price: $1,200,000
Adj Net: $768,093
Down: $300,000
Aggressive Price Reduction due to a very motivated seller! Mattress chain with a 20% revenue increase since 2016. Annualized cash flow for 2019: $768K. Offers to be submitted between 10/18 and 11/16. Ask for listing 8623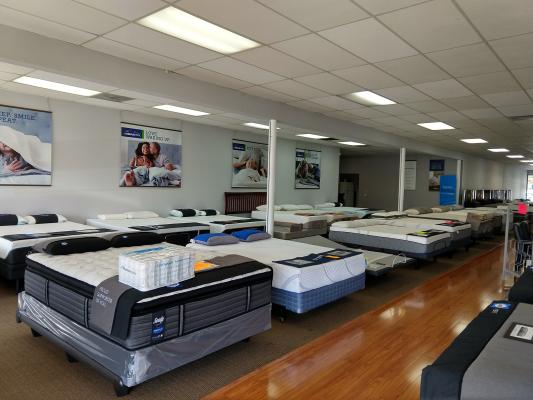 Available:
Retail Mattress Store - Long Beach, LA County
Posting #: 252583
Status: Active
Refreshed: 10/20/2019
Contact: Charles Graziani
Phone: 310-882-2200 X131
Phone: 888-60-Bizex
Price: $75,000
Adj Net: $91,000
Down: Call
A consistently Profitable Mattress "specialists" store with 30 years of history in Long Beach attractively priced at $75,000 with $91,000 earnings in 2018! This business has a great long term lease in place at a desirable, busy location in a shopping center that includes Trader Joe, Target, Chase.



Available:
Premium Office-Furniture Refurbishing Service - Los Angeles County
Posting #: 240003
Status: Active
Refreshed: 10/12/2019
Contact: Thomas Culo
Phone: 310-882-2200 X153
Phone: None Given
Price: $749,500
Adj Net: $251,000
Down: Call/Email
An established e-commerce focused office-furniture business with strong growth rates and excellent upside potential, the business acquires used high-end office chairs, refurbishes them, and resells them at roughly 1/2 of the retail price, offering unmatched value.


View All Businesses, Opportunities, And Franchises For Sale And Wanted In These Cities:
Big Bear Lake
,
Chino
,
Los Angeles
,
Rosemead
,
San Diego
See All Related Business For Sale & Wanted Listings Recently Added:
See More Related Information - For Buying And Selling Businesses:
Helpful Resources To Assist In Selling And Buying California Businesses

Michael Davidson, Business Broker - Southern California
Los Angeles Business Broker providing M&A quality services for Small Business Owners. We leverage our technology and expertise to Simplify & Expedite the Business Sales Process. Matching the right buyer with the right business is how we define success.
Ryan Clark, Business Broker: Southern California
The Veld Group provides a refreshing approach to Business Brokerage, Mergers & Acquisitions and Business Consulting and Valuations. From Your Street to Wall Street, we cater to Main Street Businesses as well as more complex Strategic Firms and Start-Ups. Phone Ryan, Business Broker at 310-652-8353.
Bob Hughes, Business Broker: Coachella Valley Area
Bob Hughes is a business broker & is President of Hughes Properties. Hughes has a wide variety of entrepreneurial experience with the personal ownership & sale of numerous businesses, and has sold over 200 small & mid-sized businesses in the Riverside County marketplace. Call Bob at 760-323-8311.
Rick Carlson, Business Broker - Southern California
You Will Never Feel Lost In The Shuffle. Many Brokers Simply Send Out An NDA And That's The End Of Communication. All Buyers Receive A Personal Meeting With An Ace Acquisition Specialist So They Can Recommend The Perfect Business For You. Phone Rick direct at 800-985-4939.
William Park, Business Broker - Southern California
Highest Volume Broker in California, Simply Check our HUNDREDS of Listings! Over 25 Associates, Speaking Dozen Languages, Helping Buyers and Sellers of Small Business since 1982, Centrally Located between Los Angeles and Orange Counties, while Riverside & San Bernardino Counties are Very Accessible.
Chris Seaman, Business Broker: Southern California
Founded in 1994, First Choice Business Brokers has accelerated to become one of the most successful Business Sales Organizations in the world. Our team of agents have gone through extensive training to become experts in the field of business brokerage. Call Chris at 858-578-4111 for more info.
Related Articles, Events, Blog Posts, Discussions, Videos, Interviews

Top 100 List: This Week's Top Motivated Business Buyers & Their Requests!
If you're trying to sell a business - check out this week's top 100 business buyers - one of these buyers may be looking to buy your type and location of business! This list is updated weekly - make sure you check it frequently! Are you searching to buy - get on this list and reach seller direct!
Financing Advice: Showing Add Backs To Get Business Acquisition Financing
When seeking business acquisition financing, it helps to review a seller's addbacks as a source of funding to service the debt service. But explain them correctly. Peter Siegel, MBA business acquisition financing expert and advisor at 925-785-3118 covers this topic on financing a business purchase.
Bob Hughes Discusses: Due Diligence Considerations Before Buying A Business
Coachella Valley business broker Bob Hughes (760-323-8311), discusses the need for due-diligence and items that should be collected & investigated by the buyer during this critical process of buying a small business. Read his latest blog post on due diligence considerations before buying a business!
Is There Such A Thing As Paying Too Little When Buying A Small Business?
We all understand the idea of paying too much for a small business. But is there such a thing as not paying enough? That seems like an odd notion, but I'm familiar with situations in which a buyer acquired a small business for a figure substantially under what probably was market value.
Before Buying A California Business, 10 Questions You Should Ask Yourself
Before buying a business, all serious business buyers should ask themselves some key questions about possible buying a small California business, franchise, or opportunity - from Peter Siegel, MBA (Business Purchase Financing Expert, ProBuy & ProSell Program Advisor with BizBen) at 925-785-3118.
What Should I Do If Other Buyers Are Trying To Buy The Same Business As Me?
Buying a small business is hard enough when there is no competition, so how might a buyer navigate the process when there is additional competition from other buyers? Potential small business buyers are offered a few key ways that a buyer can beat out other potential business buyers in this article.