FDA Approved food manufacturing. They produce Vegan, Non GMO, Gluten Free Popsicle Bars. Current production facility in LA County with 3 retail locations in Major Malls in LA County. This business also has wholesalers that sell this fabulous product with approx. 18 different vegan flavors. They have the rights to Franchise in California with the Franchise Disclosure Documents in place. They have many franchisees that want to engage but they have not started selling franchises. There is also a catering component where they can take a Popsicle Bars stand to parties.
Many celebrities have hired this company out for their private parties. This business enjoys excellent margins. Cost of goods approx 16% including packaging and with the wholesale sales included in the overall annual sales. There is a top notch software program included that integrates the entire business form purchasing of raw material, to weekly production amounts needed for each retail and wholesale location, to financial statements.
This business is very organized and is the perfect platform for an aggressive buyer to explode to a national brand, or just enjoy it as a locale favorite that is already profitable.
The listing # 255014 Vegan Dessert Manufacturer Franchisor - Los Angeles County below is currently OFF THE MARKET due to that it is either in escrow at this time or has recently been sold.
For more businesses for sale that are like this Vegan Dessert Manufacturer Franchisor in Los Angeles County please see a sample of BizBen active listings below and links to all similar listings on BizBen.com.

Available:
Snack Brand - Los Angeles County
Posting #: 258280
Status: Active
Refreshed: 11/2/2019
Contact: Ryan Clark
Phone: 310-652-8353
Phone: None Given
Price: $2,950,000
Adj Net: Call
Down: $2,950,000
This better-for-you plant-based foods brand has gained impressive distribution across most major retailers and established itself as a category leading innovator. The brand's products are certified Vegan, Non-GMO, and are sold in select divisions of Whole Foods, Kroger, Safeway, Walmart, CVS, Publix



Available:
Natural Products Superfood Supplement Company - Los Angeles
Posting #: 250788
Status: Active
Refreshed: 11/18/2019
Contact: Robert Rodriguez
Phone: 310-652-8353
Phone: None Given
Price: $2,000,000
Adj Net: $112,483
Down: $2,000,000
This award-winning Natural Products Superfood supplement company is a health and wellness lifestyle brand leader that has been in operation since 1998. The company manufactures a line of superfood supplements developed with proprietary formulas, primarily in powder concentrate form.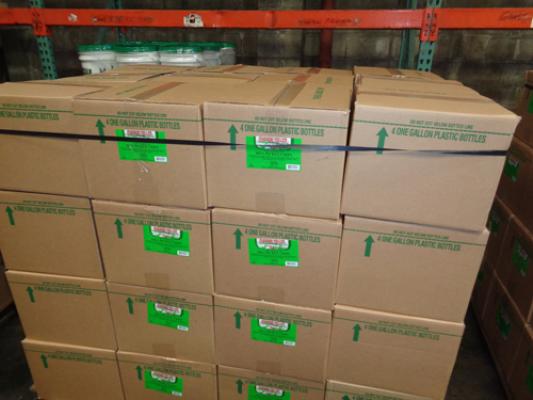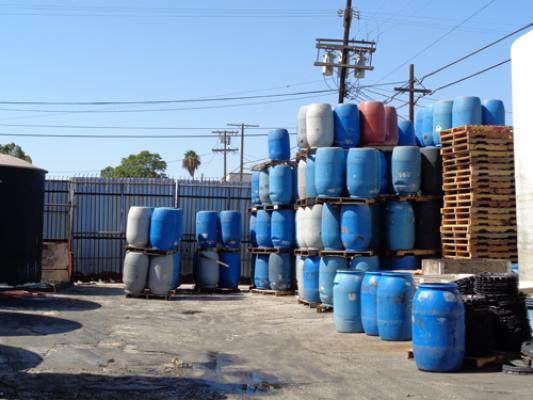 Available:
Food Manufacturing Pickle Company - Los Angeles
Posting #: 257688
Status: Active
Refreshed: 11/12/2019
Contact: James Kwon
Phone: 213-327-5400
Phone: None Given
Price: $1,500,000
Adj Net: Call
Down: $750,000
47 years of successful history business in city of los angeles, pickle company - deliver to 3 major national reputational distributors and restaurants about total more or less 2,000 accounts. Building is sold-buyer must relocate. Hours 6:00am to 3:30pm. Monday through friday. Ready to relocate.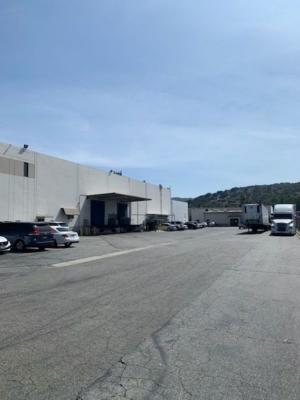 Available:
Meat Processing Plant - Los Angeles County
Posting #: 256599
Status: Active
Refreshed: 11/20/2019
Contact: Tak Funaki
Phone: 562-402-2686
Phone: 424-488-9266
Price: $4,500,000
Adj Net: Call
Down: $4,500,000
As-is Asset sale of a Meat Processing Plant. Company was established over 20 years ago, innovation, high quality and consistency are enabling consistent growth over two decades. Company provides a complete range of meat and poultry products from a 50,000 sq. ft. Facility employing 80+ team member.



Available:
Food Manufacturer, Distrubutor - Asset Sale - North Hollywood
Posting #: 258031
Status: Active
Refreshed: 11/22/2019
Contact: Dee Khanna
Phone: 909-636-9827
Phone: 909-803-2296
Price: $399,000
Adj Net: Call
Down: $200,000
Food manufacturer and distributor that sells to wholesalers and supermarkets. The Smokehouse is an FDA approved, HACCP Certified, KOF-K Kosher Certified facility that produces high quality smoked fish products through their proprietary recipe. The business sells its products to several customers.



Available:
Pastry Manufacturer - With Real Estate - San Diego
Posting #: 258814
Status: Active
Refreshed: 11/20/2019
Contact: Adam Gilman
Phone: 858-449-9996
Phone: 858-452-3000
Price: $3,900,000
Adj Net: $243,633
Down: Call
Amazing opportunity to purchase a 30 year old plus pastry manufacturer and the real property! This is a very scalable business model ripe for expansion. These mouth-watering pastries are centuries old. Ownership has refined and perfected the recipes over the years and continues to be creative.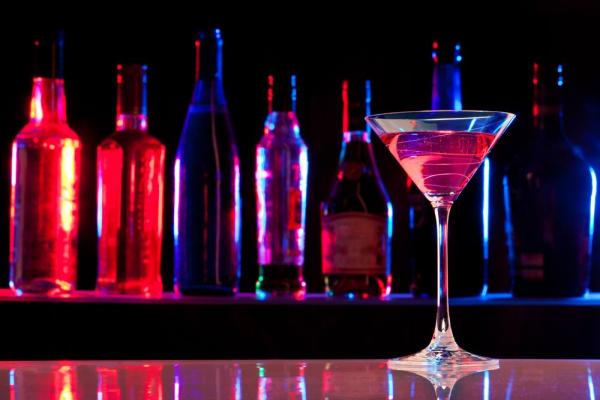 Available:
Alcoholic Beverage Distribution Company - California
Posting #: 253988
Status: Active
Refreshed: 11/21/2019
Contact: Adam Gilman
Phone: 858-449-9996
Phone: 858-452-3000
Price: $650,000
Adj Net: $75,762
Down: Call
Major branding opportunity in the alcohol wholesale space is now available! The original business model of the company focused on importing and distributing alcoholic beverages but has evolved into a much higher value proposition. Trademarked and award winning Vodka and other branding opportunity.



Available:
Gourmet Sausage, Ham Producer Manufacturer - San Francisco Bay Area
Posting #: 257221
Status: Active
Refreshed: 11/24/2019
Contact: DG Ross, CBB
Phone: 707-778-0210
Phone: 707-293-7574 cell
Price: Call
Adj Net: $275,000
Down: Call
Highly Profitable, Long Standing Niche Producer of Gourmet Sausages and Hams with outstanding reputation, excellent operations in place, enviable customer list, and solid balance sheet.



Available:
Winery, Tasting Room - Owner Retiring - Southern California
Posting #: 255317
Status: Active
Refreshed: 12/3/2019
Contact: Phil Haney
Phone: 661-323-2358
Phone: None Given
Price: $292,000
Adj Net: Call
Down: Call
Premier Hospitality Winery and Tasting Room in Southern California that has historical roots with Wine Making and Bottling. Owner wishes to retire. This is a turnkey, organized and fun operation. The winery has over 22 different wines or blends. They also have a Wine Club. In business since 2009.



Available:
Meat Manufacturing USDA Approved Plant - Southern California
Posting #: 257728
Status: Active
Refreshed: 11/12/2019
Contact: Lawrence Lerner, PsyD, MBA
Phone: 858-673-7773
Phone: 858-354-7617
Price: $5,500,000
Adj Net: $1,200,000
Down: Call
Well-established meat manufacturer and wholesale distributor of disposable & janitorial products for restaurants and food service facilities. Business is USDA licensed and HACCP compliant. Business runs two manufacturing shifts five days a week. Owner willing to stay on for transition period.


View All Businesses, Opportunities, And Franchises For Sale And Wanted In These Cities:
Los Angeles
,
North Hollywood
,
San Diego
See All Related Business For Sale & Wanted Listings Recently Added:
See More Related Information - For Buying And Selling Businesses:
Helpful Resources To Assist In Selling And Buying California Businesses

Michael Davidson, Business Broker - Southern California
Los Angeles Business Broker providing M&A quality services for Small Business Owners. We leverage our technology and expertise to Simplify & Expedite the Business Sales Process. Matching the right buyer with the right business is how we define success.
Ryan Clark, Business Broker: Southern California
The Veld Group provides a refreshing approach to Business Brokerage, Mergers & Acquisitions and Business Consulting and Valuations. From Your Street to Wall Street, we cater to Main Street Businesses as well as more complex Strategic Firms and Start-Ups. Phone Ryan, Business Broker at 310-652-8353.
Peter Siegel, MBA, BizBen Founder, ProBuy, ProSell Programs
Founder & President Of BizBen.com (since 1994) & BizBenNetwork.com. I am the Lead Facilitator for the ProSell & ProBuy Programs on both websites. I consult daily with buyers, sellers, and intermediaries daily about buying and selling businesses. Call 925-785-3118.
Diane Boudreau-Tschetter: Escrow & Bulk Sale Services - CA
California Business Escrow, Inc. is a full service independent escrow company serving all of California and has expertise in a wide range of escrows. Our team prides itself on providing an exceptional escrow experience. For more info phone Diane Boudreau-Tschetter at 888-383-3331 or 209-838-1100.
Related Articles, Events, Blog Posts, Discussions, Videos, Interviews

Thinking About Selling A Small Business? Know These 8 Factors That Matter
The likelihood of selling a business is often determined by external factors in the marketplace. Here are eight influences on how easy, or difficult it might be when selling a small California business. Peter Siegel at 925-785-3118 (BizBen ProSell Program) explains these factors for owner/sellers.
Can A Business Seller Back Out Of Escrow If They Simply Change Their Mind?
Can a seller of a small business back out of an ongoing escrow? Probably, yes, it all depends how far along the escrow is, which will dictate how messy things will get for both owner & buyer. Joe Ranieri (Southern California Business Broker) gives his feedback with others on this BizBen Discussion.
November BizBen Index: 1,224 California Small Businesses Sold Last Month
Total sales of California small businesses sold were down 18.1% from last month and down 20% from the same time last year in California. Several factors contributed to these numbers including: owner/sellers waiting to list until 2020, more business brokers exiting industry, lower buyer demand.
Why Deals Fall Out: Unrealistic High Asking Prices Are Usually The Reason
The unfortunate truth is that approximately 50% of all small business sales transactions fall out. While failed transactions can happen for a many reasons, Peter Siegel, MBA (BizBen Director & Business Purchase Financing Expert) discusses the main reason deals fall through; steep asking prices.
Is There Such A Thing As Paying Too Little When Buying A Small Business?
We all understand the idea of paying too much for a small business. But is there such a thing as not paying enough? That seems like an odd notion, but I'm familiar with situations in which a buyer acquired a small business for a figure substantially under what probably was market value.
Due Diligence Issues: What Business Buyers Should Know About The Process
Willard Michlin, CPA, CFE at 800-864-0420 elaborates why you can do a large portion of the due diligence yourself, depending on your background, but you should never try to do it solely on your own. In this BizBen blog post he explores ways business business buyers get themselves into trouble.