76 station has an amazing lease, only $60 rent/month with a 30 year master lease term with no increase in rent! Property taxes are about $18,000/year. Pumps about 60K gallons per month @ .32C margin, 500 sq ft market does about $12,000/month @ 40% margin, 3 bay shop gross sales $14,000/month @ 40%margin, propane sales $4000/month @ 55% margin, U Haul commission about $3500/M.
2 years supply contract remaining, Payroll about $90,000/year, Utilities are about $750/M, Workers Comp & Liability insurance about $1000/month. This is a great opportunity to own a station at a great corner with this amazing Lease, option to convert the mechanic shops to bigger C store. Open 7 Days 6 to 11.
2 Tanks 12K each, Single wall due to change by 2025. 4MPD's, 24,000 sq ft lot.
Books and records available upon accepted offer during due diligence period.
Please provide a signed NDA and Proof of Funds for more info.
The listing # 247729 76 Gas Station Auto Repair Market - Canoga Park, LA County below is currently OFF THE MARKET due to that it is either in escrow at this time or has recently been sold.
For more businesses for sale that are like this 76 Gas Station Auto Repair Market in Canoga Park, LA County please see a sample of BizBen active listings below and links to all similar listings on BizBen.com.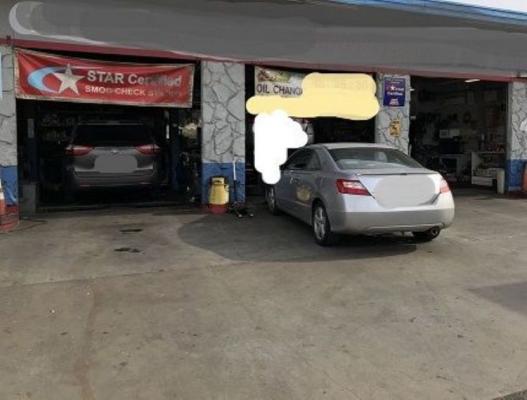 Available:
Auto Body Repair Shop - San Gabriel Valley
Posting #: 255418
Status: Active
Refreshed: 11/20/2019
Contact: Carole Chiang
Phone: 562-402-2686
Phone: 626-701-4687
Price: $180,000
Adj Net: $120,000
Down: $180,000
Auto Repair, Auto Body, Near Freeway I-10 in San Gabriel Valley Area. There are 6 bays and 6 hoists. Fully equipped to do auto body and auto repair. No paint booth so the owner subcontracts the works out. Open Monday - Saturday, 8:30am to 6pm. Closed on Sundays. Building size about 4,000 sq. ft.



Available:
Gas Station, Market - El Monte, LA County
Posting #: 253342
Status: Active
Refreshed: 11/21/2019
Contact: (Paul) Ho Seong Lee
Phone: 818-468-1435
Phone: 213-385-3000
Price: $4,500,000
Adj Net: $360,000+
Down: $20%+ SBA Loan
Completely Redeveloped (5 yrs Ago), Great Business! For Sale: Gas Station, Real Property (24,000 sq. ft.) Excellent Inside C.Store (2,100 sq. ft.), with Famous Franchise Systems! High Margin, Great Potential! Desirable Location! Little Competition, Great Opportunity!



Available:
Convenient Mini Market - Los Angeles County
Posting #: 257597
Status: Active
Refreshed: 11/18/2019
Contact: John Lee
Phone: 661-713-6645
Phone: None Given
Price: $89,000
Adj Net: $84,000
Down: Call
This is a mini market with variety of merchandise. This mini market is well established with EBT certificate and food permit. The current owner is ready to move on different ventures after 2 decades. This is an excellent opportunity to take over this well established mini market with very low rent.



Available:
Convenience Store - San Pedro, Los Angeles County
Posting #: 243765
Status: Active
Refreshed: 11/24/2019
Contact: William Yoo
Phone: 213-923-3863
Phone: None Given
Price: $50,000
Adj Net: $65,000
Down: $50%
Perfect for a starter. 1,800 sq. ft. store with beer and wine license. Monthly Rent: $1,500. They recently added Lotto at the store. It's a mom and pop store and it's very easy to run. Seller is very motivated. There is still more room to grow the sale.



Available:
Gas Station, Car Wash, Real Estate - Absentee Run - Los Angeles County
Posting #: 258804
Status: Active
Refreshed: 11/24/2019
Contact: Ken Kang
Phone: 626-215-6702 Cell
Phone: 626-215-6702 Text
Price: $7,500,000
Adj Net: $720,000
Down: $2,000,000
Absentee owner. Prime location with lots of traffic. Proof of funds is needed to get an address and more detailed informations.



Available:
Auto Body Shop - South Bay, LA County
Posting #: 244502
Status: Active
Refreshed: 12/4/2019
Contact: Joe Khoury
Phone: 310-400-3770
Phone: None Given
Price: $299,000
Adj Net: $150,000
Down: Call
A very well established Body shop for over 30 years. Seller moved family and is ready to sell. Revenue is almost $1M with no DRP. Lots of potential since the shop used to gross over $2M. Large lot with long term lease for qualified buyer. Great opportunity for expanding your operations.



Available:
Gas Station, Convenience Store - Los Angeles County
Posting #: 256019
Status: Active
Refreshed: 11/16/2019
Contact: Norman Kim
Phone: 213-700-0720
Phone: 213-738-1212
Price: $800,000
Adj Net: Call
Down: Call
Profitable independent gas station for sale! Located on busy street with high traffic flow, high margin for gas sale and convenient store. Good extra income and No current contract with any brand.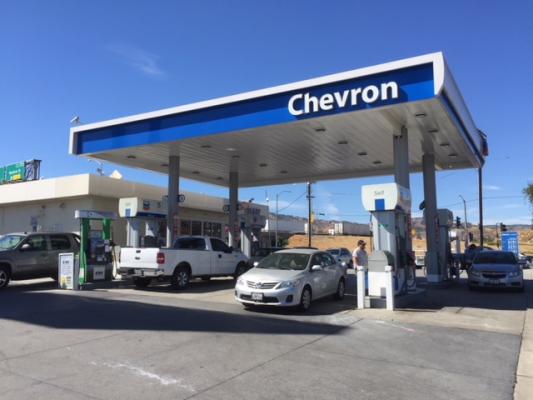 Available:
Gas Station And C Store-With Land - Sylmar
Posting #: 237204
Status: Active
Refreshed: 12/6/2019
Contact: Timothy Haves
Phone: 949-636-3961
Phone: None Given
Price: $12,425,000
Adj Net: Call
Down: Call
Chevron fuel facility with unbranded store with abc.4 mpd's serving 87,91 diesel and e 85 using 4 x 10,000 gallon xermes double walled fiberglass tanks installed in 1998 using a veeder root tls 350 monitoring system. Pumping in excess of 190,000 gallons a month with an additional 41,000 gallons a m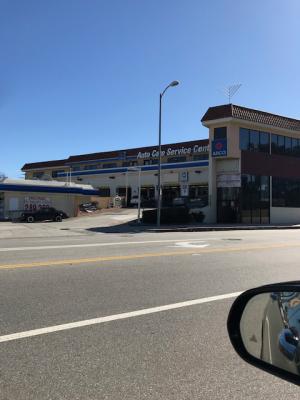 Available:
Auto Mechanic Body Shop Detail Center - Tarzana, LA County
Posting #: 250247
Status: Active
Refreshed: 11/30/2019
Contact: Vahik Beglarian
Phone: 818-203-5471
Phone:
Price: $395,000
Adj Net: Call
Down: None Given
This is a unique opportunity to own a full-service well-established auto mechanic shop with body shop, detail and hand wash service that has earned a sterling reputation for outstanding service. Over 37 years at this location with repeat business from loyal clientele base.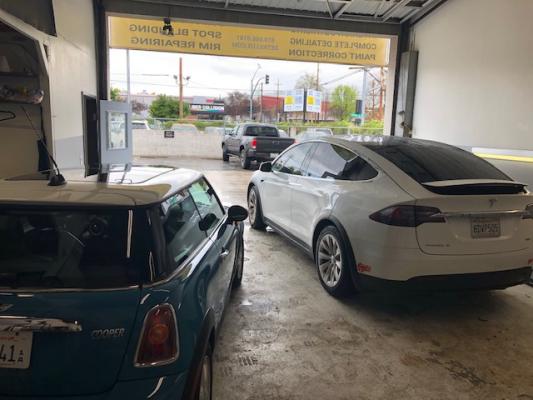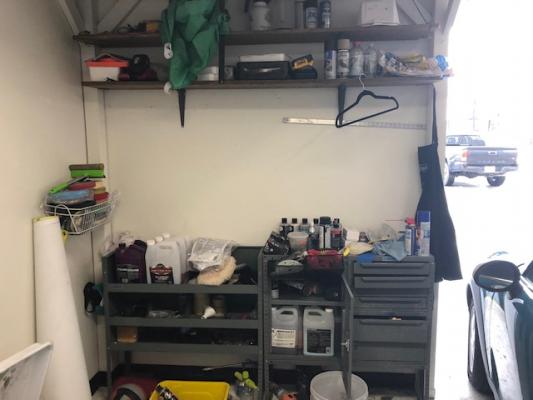 Available:
Detailing And Auto Body Work Service - Burbank, LA County
Posting #: 251760
Status: Active
Refreshed: 11/28/2019
Contact: Martin Karamanoukian
Phone: 323-678-6015 Cell
Phone: 818-805-2626
Price: $55,000
Adj Net: $75,000
Down: Call
This is a rare opportunity, With already established accounts including Tesla, Toyota and a Ton of body shops, and corporate clients. this business is on the rise and needs the right person behind the wheel. Sellers are getting into real estate and this now becomes a first come first serve list.


View All Businesses, Opportunities, And Franchises For Sale And Wanted In These Cities:
Burbank
,
El Monte
,
Los Angeles
,
San Pedro
,
Sylmar
,
Tarzana
See All Related Business For Sale & Wanted Listings Recently Added:
See More Related Information - For Buying And Selling Businesses:
Helpful Resources To Assist In Selling And Buying California Businesses

William Park, Business Broker - Southern California
Highest Volume Broker in California, Simply Check our HUNDREDS of Listings! Over 25 Associates, Speaking Dozen Languages, Helping Buyers and Sellers of Small Business since 1982, Centrally Located between Los Angeles and Orange Counties, while Riverside & San Bernardino Counties are Very Accessible.
Jack Oh, Business Broker: LA, Orange Counties
Business broker and real estate services in the Los Angeles and Orange County areas. 10 years experience with great negotiating skills. To sell a business or buy a business in the LA or Orange County Areas phone Jack and his team at 562-787-4989.
Joe Ranieri, Business Broker: Orange, LA County Areas
Having owned retail/restaurant businesses for over 20 years, my interest turned to listing and selling businesses rather than owning them. I specialize in LA & Orange County high volume restaurants, fast food independents and chains, bars, & liquor stores. Call 714-292-5448 Cell/Text.
Bob Baumgarten, Business Broker: Southern California
National Business Brokerage is a full service brokerage company that has been serving buyers and sellers of Southern California businesses since 1994. We are dedicated to providing the highest standards of professional service for our clients. Phone Bob direct at 949-292-2008.
Michael Davidson, Business Broker - Southern California
Los Angeles Business Broker providing M&A quality services for Small Business Owners. We leverage our technology and expertise to Simplify & Expedite the Business Sales Process. Matching the right buyer with the right business is how we define success.
Rick Carlson, Business Broker - Southern California
You Will Never Feel Lost In The Shuffle. Many Brokers Simply Send Out An NDA And That's The End Of Communication. All Buyers Receive A Personal Meeting With An Ace Acquisition Specialist So They Can Recommend The Perfect Business For You. Phone Rick direct at 800-985-4939.
Related Articles, Events, Blog Posts, Discussions, Videos, Interviews

Tips On Successfully Buying A Gas Station Business That Pumps Out Profits
Buyers who think they want to buy a gas station don't realize that finding the station to own in this industry & determining its fair price pose more complex problems than buying most types of small businesses. Peter Siegel, MBA (gas station financing expert at BizBen) at 925-785-3118 explains.
Article On Buying C-Stores: Finding Moneymaking Convenience Stores
Trying to find the best convenient store for sale? Learn how to find convenient stores for sale with high traffic, profitable locations to maximize your investment. Peter Siegel, MBA (925-785-3118) the Director of the ProBuy & ProSell Programs with BizBen.com explores this topic on buying a C-Store.
Unreported Income: Should Sellers Disclose Unreported Cash To Buyers?
Should owners who offer a business for sale reveal to prospective buyers any income that is not recorded in the books? This is a controversial topic with arguments both for and against. Most business sales intermediaries believe if you don't pay tax on it, you can't claim it. Some sellers disagree.
What Should I Do If Other Buyers Are Trying To Buy The Same Business As Me?
Buying a small business is hard enough when there is no competition, so how might a buyer navigate the process when there is additional competition from other buyers? Potential small business buyers are offered a few key ways that a buyer can beat out other potential business buyers in this article.
Is There Such A Thing As Paying Too Little When Buying A Small Business?
We all understand the idea of paying too much for a small business. But is there such a thing as not paying enough? That seems like an odd notion, but I'm familiar with situations in which a buyer acquired a small business for a figure substantially under what probably was market value.