**All Offers Will be Entertained!**
Business operates from a 3,200 sf commercial building space on a high trafficked intersection. Fully equipped featuring 7 auto work areas in 5 bays (double deep), large lot, a customer waiting area, office area and 2 restrooms. The business is located in an automotive service plaza with sufficient customer parking space. Has maintained a regular and loyal customer base over the years earned from years of quality repairs and maintenance work, honesty and friendly service. In addition, has great 5 star customer reviews and feedback online as well as quality business website.
They are open 5 days a week (8am 5pm) and closed on weekends. A new owner does not have to be a mechanic as long as qualified mechanics are employed. Owner works at the business full-time and functions mostly as the service writer and mechanic for this busy auto repair shop. Seller is motivated due to owner relocating out of state and is willing to train buyer for a smooth transition.Growth opportunities: the business could grow rapidly through opening on Saturday and Sunday. Also, the business could begin an advertising campaign.
The listing # 246695 Automotive Repair Tire Shop - South Orange County below is currently OFF THE MARKET due to that it is either in escrow at this time or has recently been sold.
For more businesses for sale that are like this Automotive Repair Tire Shop in South Orange County please see a sample of BizBen active listings below and links to all similar listings on BizBen.com.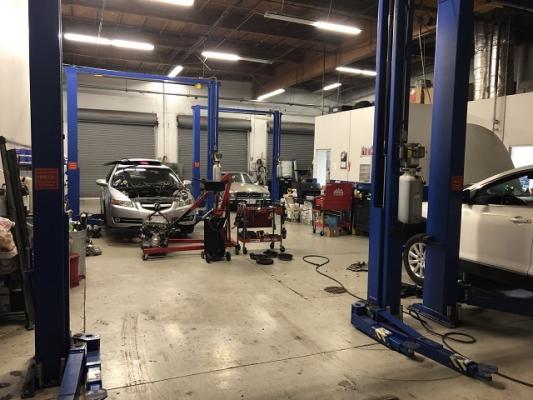 Available:
Auto Repair Service - Orange County
Posting #: 251214
Status: Active
Refreshed: 11/11/2019
Contact: Richard Luna
Phone: 714-359-3552
Phone: None Given
Price: $170,000
Adj Net: $57,569
Down: $170,000
Successful automotive repair and maintenance business for sale. Since its inception in 2015, the business has gained a large number of loyal customers and has earned a great reputation for their work quality and customer service. This could be a great opportunity for the right new operator.



Available:
Auto Repair Service - Orange County
Posting #: 252894
Status: In Contract
Refreshed: 11/23/2019
Contact: Bob Baumgarten
Phone: 949-588-8727
Phone: 949-292-2008
Price: $185,000
Adj Net: $161,548
Down: $185,000
Great opportunity to purchase an established automotive repair business that has been under the same ownership since opening in 1985. The business specializes in American and Japanese cars, trucks, and SUV's. Very profitable, two full time techs, clean books and records, and a very favorable lease.



Available:
Auto Repair Shop - Orange County
Posting #: 258630
Status: Active
Refreshed: 11/14/2019
Contact: Bob Crandall
Phone: 310-292-0090
Phone: None Given
Price: $110,000
Adj Net: $102,000
Down: $110,000
The business has been owned and operated by current ownership since 1999, and the existing owner will work with a new buyer to ensure a seamless transition. There is tremendous potential for revenue growth by a new owner once the facility is fully staffed.



Available:
Star Smog Full Auto Service - Price Reduced - South Orange County
Posting #: 249693
Status: Active
Refreshed: 12/1/2019
Contact: Earla King
Phone: 951-520-1954
Phone: None Given
Price: $110,000
Adj Net: $95,000
Down: $100,000
PRICE REDUCED - Star Smog plus Complete Auto Service. Fantastic location in a heavily populated area of South Orange County with tremendous growth potential. This business has been established at this location for over 21 years. Owner motivated - ready to retire.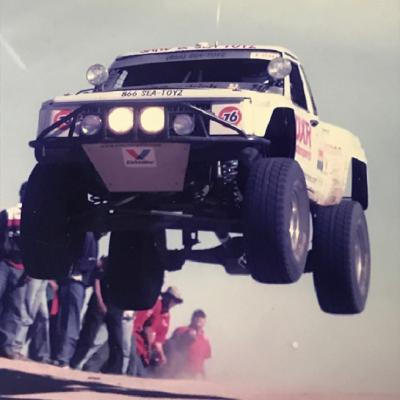 Available:
Auto Performance Differential Repair Shop - Orange County
Posting #: 254174
Status: Active
Refreshed: 12/3/2019
Contact: Edward E. Anderson
Phone: 714-315-2640
Phone: None Given
Price: $390,000
Adj Net: $124,000
Down: Call
Corvette, Viper, Mercedes, BMW, Camaro, Mustang and Offroad! SBA Pre-Qualified! Through 35 years of continuous ownership this business has developed a 4.5 star Yelp rating with customers that include professional racing teams, amateur automotive enthusiasts, vehicle fleet managers and referrals.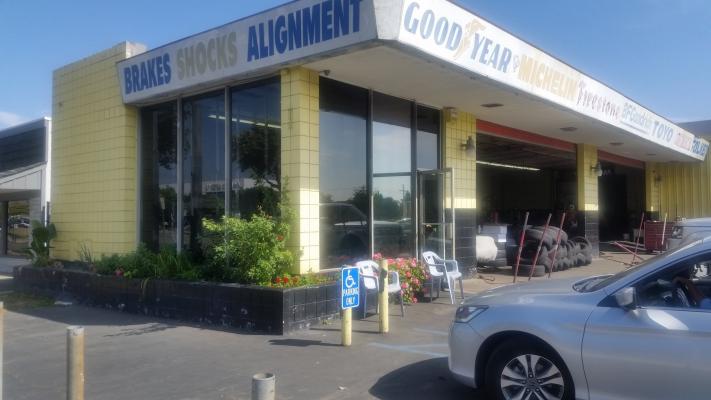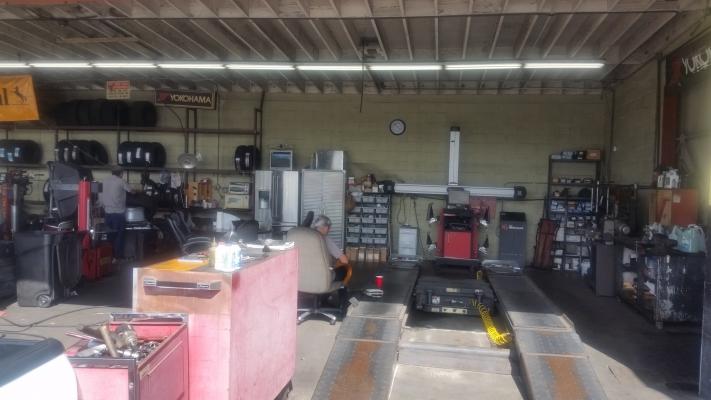 Available:
Tire, Auto Repair Shop - With Real Estate - Orange County
Posting #: 258837
Status: Active
Refreshed: 11/21/2019
Contact: Tony Magana
Phone: 714-734-9101
Phone: 714-345-8669
Price: $1,225,000
Adj Net: Call
Down: Call
Well Establish business for over 40 years with the property. Seller will train buyer for a period of time. Here is your opportunity to Succeed in the Auto Tire & Repair Business like the seller has done for years Specializing in tire sales, brakes, alignment. Monday - Friday 8-6, Saturday 8 - 3:30.



Available:
Performance Automotive Specialist Services - Orange County
Posting #: 244853
Status: Active
Refreshed: 11/11/2019
Contact: Matt Manavi
Phone: 714-923-1222
Phone: None Given
Price: $253,000
Adj Net: $50,000
Down: $253,000
This performance automotive shop, builds, modifies, and optimizes sports and race cars. It focuses on all aspects of optimizing an automobile for racing and top performance. Services offered: Wholesale, Retail, Installation.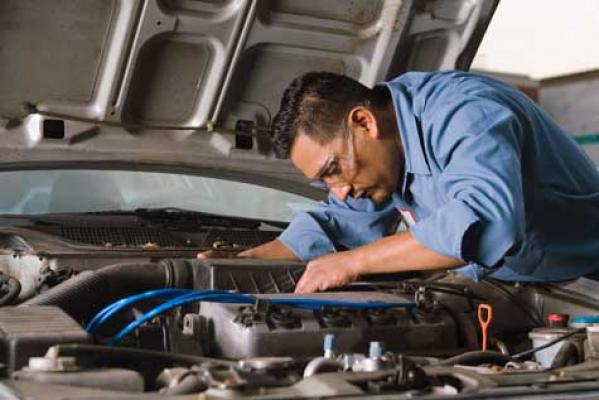 Available:
Auto Service Franchise - Placentia, Orange County
Posting #: 255285
Status: Active
Refreshed: 12/3/2019
Contact: Hal Janke CBI, FIBBA
Phone: 760-931-9530
Phone: 760-612-7018
Price: $100,000
Adj Net: Call
Down: Call
The automotive repair franchise industry is a multi-billion dollar market. Revenue for general automotive repair in the United States is projected to reach over $46 billion by 2020. Services include general repairs, automotive maintenance, windshield repair, oil changes, muffler repair, and more.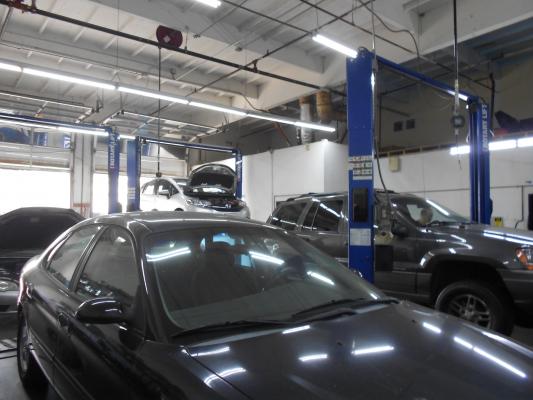 Available:
Auto Repair Shop - South Orange County
Posting #: 255772
Status: Active
Refreshed: 11/19/2019
Contact: Fred Kardous
Phone: 949-412-0651
Phone: None Given
Price: $330,000
Adj Net: $170,000
Down: $297,000
This auto repair shop services and repairs all makes and models of vehicles. They are a full service provider for their customers. ASE certified technicians with over 25 years experience. Established in 2005 in same location by same owner. They have 4 lifts and all equipment is included.



Available:
Auto Repair Shop - Orange County
Posting #: 258694
Status: Active
Refreshed: 12/6/2019
Contact: Bob Baumgarten
Phone: 949-588-8727
Phone: 949-292-2008 Cell
Price: $109,000
Adj Net: $52,284
Down: $109,000

Automotive Repair business established for 36 years, Full Service, equipment in good condition, good books and records. Very favorable lease, with a new lease available upon landlord approval. Seller very motivated as he purchased the business to be working with son who is now returning to school.

View All Businesses, Opportunities, And Franchises For Sale And Wanted In These Cities:
Garden Grove
,
Placentia
See All Related Business For Sale & Wanted Listings Recently Added:
See More Related Information - For Buying And Selling Businesses:
Helpful Resources To Assist In Selling And Buying California Businesses

Bob Baumgarten, Business Broker: Southern California
National Business Brokerage is a full service brokerage company that has been serving buyers and sellers of Southern California businesses since 1994. We are dedicated to providing the highest standards of professional service for our clients. Phone Bob direct at 949-292-2008.
Peter Siegel, MBA, BizBen Founder, ProBuy, ProSell Programs
Founder & President Of BizBen.com (since 1994) & BizBenNetwork.com. I am the Lead Facilitator for the ProSell & ProBuy Programs on both websites. I consult daily with buyers, sellers, and intermediaries daily about buying and selling businesses. Call 925-785-3118.
Michael Davidson, Business Broker - Southern California
Los Angeles Business Broker providing M&A quality services for Small Business Owners. We leverage our technology and expertise to Simplify & Expedite the Business Sales Process. Matching the right buyer with the right business is how we define success.
Ryan Clark, Business Broker: Southern California
The Veld Group provides a refreshing approach to Business Brokerage, Mergers & Acquisitions and Business Consulting and Valuations. From Your Street to Wall Street, we cater to Main Street Businesses as well as more complex Strategic Firms and Start-Ups. Phone Ryan, Business Broker at 310-652-8353.
Lee Petsas, Business Broker - Southern California Area
Lee Petsas has been selling businesses with UBI Business Brokers in Southern CA since 1981. In 1999 he became the Owner and Broker for UBI. He has been approved multiple times by Courts as an Expert Witness in the area of Business Valuations.
Joe Ranieri, Business Broker: Orange, LA County Areas
Having owned retail/restaurant businesses for over 20 years, my interest turned to listing and selling businesses rather than owning them. I specialize in LA & Orange County high volume restaurants, fast food independents and chains, bars, & liquor stores. Call 714-292-5448 Cell/Text.
Related Articles, Events, Blog Posts, Discussions, Videos, Interviews

Buyer Asks: Is Buying A Service Based Business A Good Choice These Days?
I've been selling businesses a long time & I get many calls from buyers who are open to buying something but aren't sure what would be a good investment. I'll get asked what I would buy if I was them and my answer is always the same, "a service business". Business broker Chris Lazurik explains.
Is There Such A Thing As Paying Too Little When Buying A Small Business?
We all understand the idea of paying too much for a small business. But is there such a thing as not paying enough? That seems like an odd notion, but I'm familiar with situations in which a buyer acquired a small business for a figure substantially under what probably was market value.
Financing Advice: Showing Add Backs To Get Business Acquisition Financing
When seeking business acquisition financing, it helps to review a seller's addbacks as a source of funding to service the debt service. But explain them correctly. Peter Siegel, MBA business acquisition financing expert and advisor at 925-785-3118 covers this topic on financing a business purchase.
Due Diligence Issues: What Business Buyers Should Know About The Process
Willard Michlin, CPA, CFE at 800-864-0420 elaborates why you can do a large portion of the due diligence yourself, depending on your background, but you should never try to do it solely on your own. In this BizBen blog post he explores ways business business buyers get themselves into trouble.
Tips For Faster SBA Loan Approvals For California Small Business Purchases
In this article on BizBen, business purchase financing advisor and SBA loan broker, consultant Peter Siegel (Business Purchase Financing Expert/Advisor & the ProBuy Program Director at BizBen) at 925-785-3118 shares his views of getting SBA loan financing faster for business purchase financing.
What Should I Do If Other Buyers Are Trying To Buy The Same Business As Me?
Buying a small business is hard enough when there is no competition, so how might a buyer navigate the process when there is additional competition from other buyers? Potential small business buyers are offered a few key ways that a buyer can beat out other potential business buyers in this article.