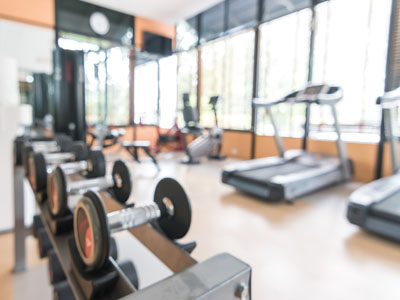 For those who are hoping to enter the fitness industry and own their own business, buying an existing small to mid-sized California gym operation is the best way to minimize risk and improve your chances of finding success when buying a fitness center, yoga or pilates studio.

Gym Broker & Consultant Jim Thomas shares 4 reasons (Established Gyms Have A Lower Risk Of Failing, Established Membership Base, Branding And Reputation, Existing Location And Lease) why buying an existing gym is smarter than starting a gym from scratch.


Established Gyms Have A Lower Risk Of Failing:

Having to locate an unproven location, engineer your own fitness concept, develop relationships with vendors and acquire new equipment, build and market a new brand, hire and train staff, and attract new members are all hurdles that you need to overcome when starting your own gym, requiring time, energy, and money, without guaranteeing future success or earnings.

By purchasing an existing gym, you can bi-pass these hurdles and begin making money from day one.

Established Membership Base:

One of the biggest reasons gym start-ups fail is because it can take too long to build a sustainable membership base that produces profitable margins. Buying an existing gym with a loyal membership base will allow you to focus on membership retention and maintaining the status quo before needing to introduce incremental changes to help you increase membership sales. This is a luxury that fitness start-up owners can't afford because their business doesn't have a proven track record.

Branding And Reputation:

The community will already be familiar with your gym's brand, name and logo, and reputation, which will allow you to build on the prior success of the previous owner, instead of having to spend your time and resources introducing your products and services to the public.

With new gyms, fitness studios, and fitness concepts popping up every day, acquiring a gym that is both familiar and popular will allow you to stand out and remain ahead of your competition, therefore, the gym's name, logo, and reputation play an integral role in the value of the gym.

Existing Location And Lease:

Another benefit of buying an existing gym for sale is that members and potential members will already be familiar with your business and know where it's located. Finding a gym that has been established for many years in the same location with a favorable lease in place, as well as having the ability to locate a gym that is in an easily accessible, high traffic location, is crucial for your long-term success as a gym new owner.

Those who are hoping to invest in a gym operation can save themselves from numerous headaches and protect their investment by purchasing an established gym business with a proven track record.
Categories: Buying A Business, How To Buy A Business
Contributor:

Areas Served:
California
Phone: 214-629-7223 Cell, 214-629-7223 Text
Jim Thomas is the well-known founder and president of Fitness Management USA, Inc., a management consulting and brokerage firm specializing in the fitness, health club and sports industry. He has over 25 years of experience owning, operating and managing clubs of all sizes.