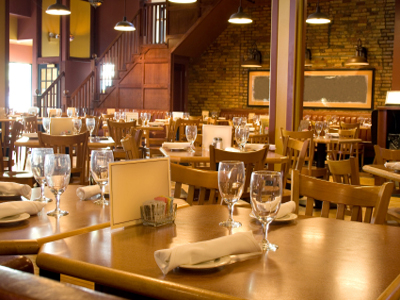 Six important things to consider whether buying or selling a coffee shop:

1. Location- many things can be done to improve a business but as they say: location, location, location! Most good coffee shop are located in areas that have good foot traffic and people passing by. If your considering buying a coffee shop that has weak foot traffic be prepared to spend significant money continually advertising the business to remind patron where you are.

2. Rent- Whether you buying or selling, your rent shouldn't be more that 10% to 15% of your monthly gross sales. If it is it has to be renegotiated or you'll be working to pay the landlord. If, as a seller, you've been given a temporary rent reduction due to the economy, then you or your broker has to speak to the landlord to make sure it can and will be permanently passed on to the new buyer.

3. Menu- Does the shop serve any food items? My coffee shop listing had doubled their numbers by adding food items, ie; sandwiches, salads, breakfast and even burgers, all without a hood! Adding food items can be a great idea just make sure there are no restrictions in your lease that would be in conflict with another tenants lease exclusive right to sell. Also you have to work with the health inspector to see what is permitted in your area especially when working with limited equipment.

4. Prepare to be bought or sold- I tell all my sellers, the more organized you are the less time you'll have to spend explaining everything to a buyer and this doesn't just include the financial information. You might know to add dash of this and a spoonful on that but buyer wants the clients to be just as happy with the whatever their buying as they were when the seller was there. The fact is the more you document the easier the training will go when you sell. So start writing things down and creating your own SOP manual for your little shop, otherwise you can expect many phones even after the sale is over.

5. Deciding to get in the business- Buying an existing business can can be a goldmine or it can be fatal. Knowing what and who your dealing with is key. Go to as many coffee shops as you can and sit there a while and observe while trying the coffee. Ask questions like, "do you roast your own beans here?" Note the machines they are using. Gauge the the prices they are charging and the area your in. The secret to most independent coffee shops is the local feeling when you go in and the experience you have when you're there.

Coffee shops have a special place in our culture, we meet our friends there, we treat ourselves to something a little decadent, we even have meetings there. The question is whether or not you see yourself understanding and catering the culture. If the answer is, "yes" then it's the right type of business for you!



About The Author: Christina Lazuric, CBI is a Principle and Broker at My Restaurant Brokers. Christina has brokered hundreds of Restaurants, Bars, Food Franchises and food related businesses. MRB has the experience and buyer database to find the perfect buyer for your Restaurant or Bar. Serving Orange County & L.A. County, Christina can be reached direct at 949-257-7823 for any questions or having a consulation regarding buying or selling a restaurant.
Categories: BizBen Blog Contributor, Deal And Escrow Issues, How To Buy A Business, How To Sell A Business