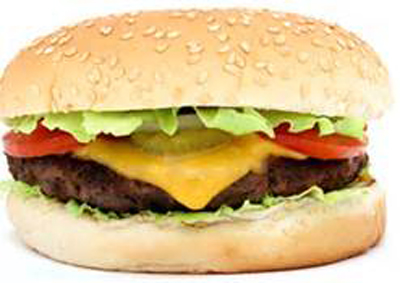 McDonald's and Burger King have held spots 1 and 2 respectively for years on the lists of most popular fast food franchises. The rivalry dates back to a time when both companies were entering the national fast food market. They were fighting for market share and for franchisees.
In 2011, Burger King was knocked from the #2 spot when Wendy's sales surpassed Burger Kings'.
On top of Burger King's slipping sales, the company also suffered through a number of leadership changes with several different CEOs and owners coming in and out of the picture. During this time, McDonald's started another category where the two companies are competing, coffee. McDonald's partnered with Starbucks to add a series of specialty coffee drinks to their menu, once again, putting them ahead of Burger King. With new leadership in place, Burger King has been working to regain their position in the #2 spot.

Food

When it comes to food, McDonald's and Burger King compete on many levels. The most common rival is that of the Big Mac vs. the Whopper. Everyone has their opinion on which is better. You have some die hard Big Mac fans and then some loyal Whopper fans. While many people the love the Big Mac, Burger King's hamburger meat is often cited as being better in quality and taste than McDonald's.

When it comes to French fries, these two competitors also go head to head fighting for the top spot. For years, McDonald's fries were viewed as superior to Burger King's. In 2012, Burger King updated their fries and claimed they were "delivering a new golden, crispy fry that promises to create a whole new level of irresistible." Many consumers felt that while the fries had improved they still were inferior to McDonald's fries.

ROI

For an investor, if you are looking at the chain's overall sales performance and brand, McDonald's is hands down the winner when it comes to ROI. However, despite its recent issues, Burger King has some positive changes occurring. The company has a smaller foot print so there is less competition from within chain. On top of that, Burger King is working to position itself for growth. In the first quarter of 2013, Burger King reported an increase in sales so the strategies they have put in place may be working.
So from an investor's standpoint, buying into a Burger King franchise may be more beneficial than McDonald's but don't sign up just yet. Both franchises cost a lot to get in to and other restaurant options are becoming popular. So in my opinion, there are other companies you should keep an eye on.
The Real Winner of this Rivalry

While this post was geared toward McDonald's and Burger King, the truth is, Wendy's is really the winner in this rivalry. They've claimed the #2 spot from Burger King. They are redoing their stores to be more like a Panera or other "fast casual restaurants" which are quickly growing in popularity. In taste tests, their food surpasses both Burger King and McDonald's when it comes to taste and quality. The bottom line, being the biggest isn't always the best.



About The Author: Peter Siegel, MBA is the Founder & Senior Advisor at BizBen.com (established 1994, 8000+ California franchises and businesses for sale, 500 new & refreshed postings/posts daily) and works daily with business buyers, small business owners/sellers, business brokers, agents, investors, and advisors). Thinking of buying or selling a franchise resale business? Peter reached direct at 925-785-3118 to discuss strategies regarding buying, selling, (or financing a puchase of) California franchises.
Categories: BizBen Blog Contributor, Buying A Business, Franchises For Sale, How To Buy A Business