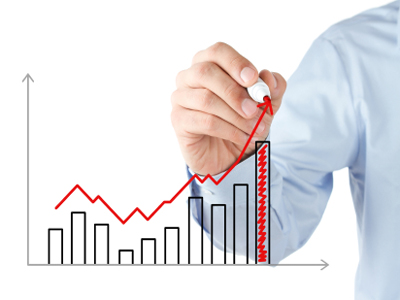 The 1,336 business for sale deals that closed in California last month is an increase of about 8.4 percent compared to the 1,232 transactions completed in September of 2012, according to the BizBen.com Index. It also announced that total sales of small and mid-sized businesses in the state through September of this year, at 11,166, is the highest level of business transfer activity in the first three quarters since 2008, before the sharp decline in business sales resulting from the banking crisis. Last month's results also represent the strongest September sales statistics in five years.

One key reason for the growth in small business transfers is the easier access to the funds that buyers need to complete their deals. The SBA is working hard to make money available for people buying food services, manufacturing firms, retail stores and other kinds of businesses throughout the state. We also are noticing that buyers and sellers are starting to feel more positive about the business climate. For example, buyers are watching their home equity beginning to rise, which gives them more borrowing power and more confidence about committing to business purchases.

Los Angeles County, with 339 completed deals last month compared to 366 in September 2012, was one of the few large counties in the state showing a decline in deal count. Orange County's transaction total was 142 for the month, up 7.5% over last September, San Diego registered 125 deals for a 20.2% September to September Increase, and Contra Costa County's deal count was 31 last month, up from 29 transactions last September.

September sales totals, per county, found at http://www.bizben.com/stats/stats-monthly-sep.php are as follows:
Alameda: 60, Amador: 1, Butte: 6, Calaveras: 4, Contra Costa: 31, El Dorado: 2, Fresno: 32, Humboldt: 1, Kern: 36, Lake: 1, Los Angeles: 339, Marin: 3, Merced: 6, Monterey: 15, Napa: 8, Nevada: 1, Orange: 142, Placer: 6, Riverside: 84, Sacramento: 31, San Bernardino: 71, San Diego: 125, San Francisco: 48, San Joaquin: 22, San Luis Obispo: 18, San Mateo: 32, Santa Barbara: 23, Santa Clara: 49, Santa Cruz: 8, Shasta: 4, Solano: 15, Sonoma: 27, Stanislaus: 19, Sutter: 8, Tulare: 8, Ventura: 35, Yolo: 10, Yuba: 2.

We anticipate continued growth in sales of small and mid-sized businesses in California as we get into fall. A number of people have told me with vacations behind them and the kids back in school, they're focusing on their goals to sell or to buy a business. It's especially encouraging to notice that sales rates the past nine months have surpassed the figures for the first three quarters of the last four years. The recovery in the business for sale marketplace here is coming about more slowly than we'd like. But that's pretty much true for the entire economy.

Sales statistics by city and county throughout the state for the past four years are accessed at http://www.bizben.com/stats/stats-total.php.

The BizBen Index has been collecting and reporting information about small California business sales for 16 years, to help business owners/sellers, buyers and the professionals participating in this market make informed choices and achieve success.



About This Contributor: Peter Siegel, MBA is the Founder & Principal Advisor (ProBuy & ProSell Programs) at BizBen.com (established 1994, 8000+ California businesses for sale, 500 new & refreshed postings/posts daily) working with business buyers, small business owners/sellers, business brokers, agents, investors, and advisors). Reach him direct at 925-785-3118 to discuss strategies regarding buying, selling, (or financing a puchase of) California businesses.
Categories: BizBen Blog Contributor, Business For Sale Statistics, Deal And Escrow Issues