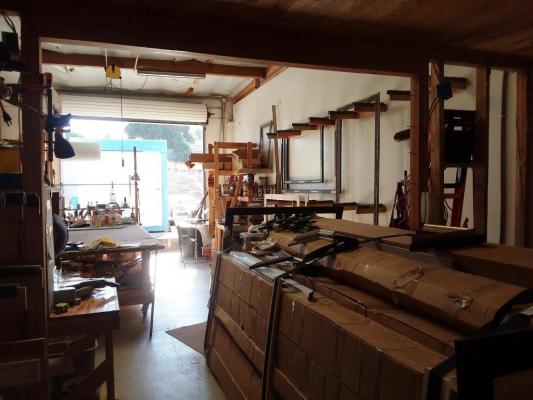 Light, non technical manufacturing selling direct to home owners locally and eCommerce B2C online. We make and sell designer quality bathroom mirror frames that install on the bathroom mirrors without removing from the wall. 99% of new and older homes have plain builder bathroom mirrors and framing them is a rapidly growing trend. We have been in business since 2015.
Established two and half years. Price includes inventory and equipment valued at $80,000 and E commerce website valued at $25,000. What I have learned in the past two years is yours for free. This business is all about marketing a great product that most homeowners want.
I believe from this point forward this business can grow rapidly. Possible potential for franchise or licensing dealers in other areas. Selling because of health issue.
The listing # 237915 Light MFG And eCommerce - Sells Direct To Consumer - San Diego County - Relocatable below is currently OFF THE MARKET due to that it is either in escrow at this time or has recently been sold.
For more businesses for sale that are like this Light MFG And eCommerce - Sells Direct To Consumer in San Diego County - Relocatable please see a sample of BizBen active listings below and links to all similar listings on BizBen.com.

Available:
Furniture Store - San Diego
Posting #: 253482
Status: Active
Refreshed: 10/22/2019
Contact: Jeff Weiner
Phone: 858-774-6318
Phone: None Given
Price: $175,000+ Inv
Adj Net: $122,205
Down: Cash Or Submit
Price reduced. Well established (12 years). Specialty furniture store in the Arts and Crafts Style. Sells exclusive Furniture, Home Accessories and Gifts. 2018 profit was $122,000 on $472,396 sales. Rent only $3,500 per month. Owner works 30 to 35 hours per week and has 1 full time employee.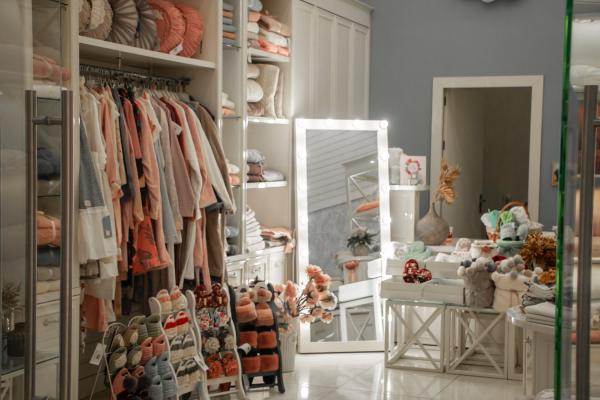 Available:
Retail Boutique - Coastal North County San Diego
Posting #: 255472
Status: Active
Refreshed: 11/18/2019
Contact: Spencer Sigoda
Phone: 619-905-9552
Phone: 858-578-4111
Price: $99,000
Adj Net: $66,396
Down: Call
Beautiful beach location within walking distance to the ocean. Great opportunity for a first time buyer with a passion for sales and fashion. Local regular customers and tourists frequent this eye catching shop for gifts, clothing, accessories, home decor and more!



Available:
Plumbing Service - Profitable, Lender Approved - San Diego County
Posting #: 250131
Status: Active
Refreshed: 11/3/2019
Contact: Robert Cunio, CBI, MBA
Phone: 619-538-2942 Cell
Phone: 619-538-2942 Text
Price: $690,000
Adj Net: $272,835
Down: Negotiable
Good books & records. Repeat clients! Full service plumbing company specializing in commercial construction, restoration & repairs. Highly regarded as a top plumbing service provider in the area and has been in business for over 15 years. It also services residential clients with upside opportunity.



Available:
Cabinet Prefab And Custom Countertop Supplier - San Diego
Posting #: 220138
Status: Active
Refreshed: 10/31/2019
Contact: David S. Cutler
Phone: 619-218-3663
Phone: 858-568-6178
Price: $239,000+ Inv
Adj Net: Call
Down: Call
Company has been remodeling kitchens and baths in San Diego for over 15 years. Provides the highest quality service, products, installation of cabinets & granite & quartz countertops. Sales $2mil+. Owner net $100,000+. Less cost than Home Depot & Lowes. Install in 3 days, not weeks. will train.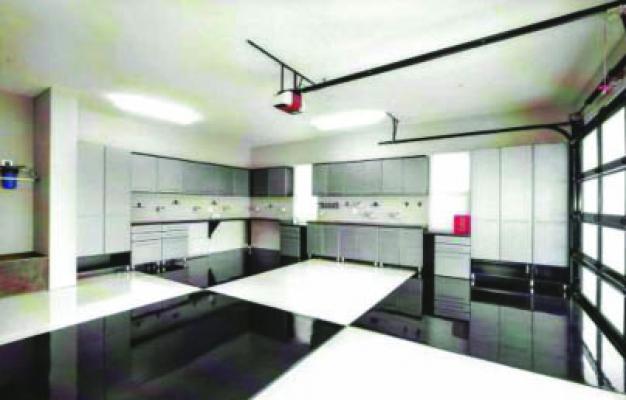 Available:
Garage Storage Systems - North San Diego County
Posting #: 257632
Status: Active
Refreshed: 11/15/2019
Contact: Bill Bruno
Phone: 619-523-4689 Cell
Phone: None Given
Price: $760,000
Adj Net: $270,000
Down: Cash / SBA
Retirement sale of this highly profitable and dependable 13 year old company running at maximum capacity. If you want an easily and readily expandable business, this could be the one. The business is simple and efficient with a success formula that you will learn in your training.



Wanted:
Distribution And Service Companies - Southern California
Posting #: 218081
Status: Active
Refreshed: 11/4/2019
Contact: Iris Chen
Phone: 626-506-0300
Phone: None Given
I have a buyer looking for Distribution and Service businesses in So. CA. Has to have established management with at least 6 W2 employees (combined if multiple locations). If there is potential for the business to grow to hire more employees, it can be considered. Buyer has 200K-700K in cash.



Available:
Restoration Service Franchise - San Diego County
Posting #: 256197
Status: Active
Refreshed: 10/6/2019
Contact: Sean Seaman
Phone: 858-472-3297
Phone: 858-578-4111
Price: $395,000
Adj Net: $236,820
Down: $250,000
Successful and well known service franchise with trained staff, repeat accounts and insurance contracts in place. This lucrative business specializes in water damage restoration, mold removal, bio-hazard cleanup, and fire damage remediation.



Available:
Specialty Construction Remodeling Service - Del Mar, San Diego County
Posting #: 224085
Status: Active
Refreshed: 11/13/2019
Contact: Don Maushart
Phone: 619-303-1045
Phone: 619-726-5611
Price: $150,000
Adj Net: Call
Down: Call
A construction remodeling business that has operated from home base for 20 + years. The service this business provides is in an specific area of remodeling for the homeowners. The owner has developed a model that has few other businesses able to compete with him. He has a pipeline of new jobs.



Available:
Plumbing Company - Well Established - San Diego County
Posting #: 247655
Status: Active
Refreshed: 11/12/2019
Contact: Darrin Davenport
Phone: 866-802-0508
Phone: None Given
Price: $2,200,000
Adj Net: Call
Down: $440,000
Company is very well established in the greater San Diego area. Company provides all aspects of plumbing & drain cleaning to both commercial & residential customers. These services are primarily service calls for repairs, replacement & maintenance. No new construction bids.



Available:
Glass Doors Windows Mirrors Supplier - Alpine, San Diego County
Posting #: 206024
Status: Active
Refreshed: 10/28/2019
Contact: Joe Saad
Phone: 619-954-7711
Phone: None Given
Price: $98,000
Adj Net: $100,000
Down: Call
Supply and installation of glass for shower doors, windows, and mirrors in San Diego county. Established since 1972. Long and steady clientele of contractors (50%) and homeowners (50%). Requires a C17 California contractor's license. Seller willing to stay on and assist new owner.


View All Businesses, Opportunities, And Franchises For Sale And Wanted In These Cities:
Alpine
,
Carlsbad
,
Del Mar
,
San Diego
See All Related Business For Sale & Wanted Listings Recently Added:
See More Related Information - For Buying And Selling Businesses:
Helpful Resources To Assist In Selling And Buying California Businesses

Chris Seaman, Business Broker: Southern California
Founded in 1994, First Choice Business Brokers has accelerated to become one of the most successful Business Sales Organizations in the world. Our team of agents have gone through extensive training to become experts in the field of business brokerage. Call Chris at 858-578-4111 for more info.
Lee Petsas, Business Broker - Southern California Area
Lee Petsas has been selling businesses with UBI Business Brokers in Southern CA since 1981. In 1999 he became the Owner and Broker for UBI. He has been approved multiple times by Courts as an Expert Witness in the area of Business Valuations.
Ryan Clark, Business Broker: Southern California
The Veld Group provides a refreshing approach to Business Brokerage, Mergers & Acquisitions and Business Consulting and Valuations. From Your Street to Wall Street, we cater to Main Street Businesses as well as more complex Strategic Firms and Start-Ups. Phone Ryan, Business Broker at 310-652-8353.
William Park, Business Broker - Southern California
Highest Volume Broker in California, Simply Check our HUNDREDS of Listings! Over 25 Associates, Speaking Dozen Languages, Helping Buyers and Sellers of Small Business since 1982, Centrally Located between Los Angeles and Orange Counties, while Riverside & San Bernardino Counties are Very Accessible.
Peter Siegel, MBA, BizBen Founder, ProBuy, ProSell Programs
Founder & President Of BizBen.com (since 1994) & BizBenNetwork.com. I am the Lead Facilitator for the ProSell & ProBuy Programs on both websites. I consult daily with buyers, sellers, and intermediaries daily about buying and selling businesses. Call 925-785-3118.
Michael Davidson, Business Broker - Southern California
Los Angeles Business Broker providing M&A quality services for Small Business Owners. We leverage our technology and expertise to Simplify & Expedite the Business Sales Process. Matching the right buyer with the right business is how we define success.
Related Articles, Events, Blog Posts, Discussions, Videos, Interviews

Due Diligence Issues: What Business Buyers Should Know About The Process
Willard Michlin, CPA, CFE at 800-864-0420 elaborates why you can do a large portion of the due diligence yourself, depending on your background, but you should never try to do it solely on your own. In this BizBen blog post he explores ways business business buyers get themselves into trouble.
October 2019: 1,494 California Small Businesses Sold Stats - BizBen Index
In October 2019 total sales of California small to mid-sized businesses sold were up 46.2% from last month and up 2.7% from the same time last year in California. Some of the more popular Counties in California with higher sales included: Los Angeles County, Orange County, San Diego County, etc.
Is Crowd Funding A Viable Way To Raise Money To Purchase A Small Business?
We're hearing more and more about "crowd funding" through sites like gofundme and kickstarter as a possible way to raise the cash needed to buy a small business. This method of collecting funds has proven successful in other kinds of situations. Could this strategy work when buying a small business?
Attorney Specialist Shares Escrow Instruction Tips When Buying A Business
Once you have successfully negotiated the Asset Purchase Agreement ("APA") for your acquisition it's natural to relax a little and let your guard down. Attorney Specialist Mark Chatow discusses what business buyers should look out for when opening escrow and getting escrow instruction in place.