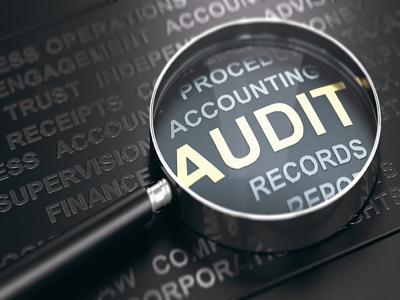 In 2018 the owner of a metal manufacturing company in Southern California asked me a question that was not easy to answer. "Should I spend the time and money to get an audit?"
His company had 8 employees and consistent revenues between $2 Million to $3 Million. He ran his accounting through Quickbooks Online and had no problem producing what looked to be reliable P&L's, balance sheets and cash flow statements.
Any business broker can share stories about horrible bookkeeping practices they've encountered, where owners wanted to sell a business with negligible or dubious records. This was not one of those. This company had a sharp in-house bookkeeper who paid attention to best practices.
My response was a rather lukewarm "you probably don't need to go through all that. Your reports seem to be in pretty good shape."
The owner made me eat my wishy-washy words. He went on to spend two months and $14,000 on a full financial audit conducted by a third-party CPA firm. He never confided in me, but I got the sense he had doubts about some of his company's accounting practices.
The audit did not turn up anything earth shattering apparently. What it did accomplish was put his business in an incredibly strong position for sale. The owner wound up listing his business with another broker (maybe that broker recommended the audit, I'm not sure).
The business received more than a dozen offers. The sale price came up a tad short of the asking price but they were seeking a huge multiple based on the reliability of the financials and the company's strong history. That $14,000 investment conceivably netted him half a million dollars.
Audits are a pain. Even the CPA's who do them agree. Are they worth the hassle and expense? It's not a simple answer.
As a sales advisor, it's almost a heavenly experience marketing a business with audited financials. I've been a broker of mostly Main Street businesses since 2005 and only represented one company with audited books.
There are three categories of audits - operational, financial and compliance. Most privately-held companies will perform a financial audit, conducted by an outside CPA firm. You can pretty much guarantee the work will cost a minimum of $10,000 and require more than a month.
PRO Audit Arguments:
The larger the company, the stronger the argument for a pre-sale audit. In my view, audits are most helpful for businesses doing $2 Million to $10 Million in revenues but do not operate with a controller or accounting VP. Management structure has a lot to do with the decision. Auditing helps in detecting fraud, assessing risk, studying cash flow patterns and examining controls in place.
Business buyers will grant an audited company instant credibility, reduced risk, and increased comfort, as they move forward in their pursuit of a purchase. This credibility gets reinforced by other buyers when multiple offers roll in.
In our specialty, the sale of property management and property-related service businesses, an audit is tremendously powerful. There are, unfortunately, numerous cases of mishandling of company funds, legal and compliance issues, and internal mismanagement, all of which are addressed and overcome through audits.
ANTI Audit Arguments:
There are a considerable number of small businesses where an audit doesn't make sense. There needs to be a certain level of accounting proficiency already in place before an auditor can begin.
Companies operating on paper receipts, occasional invoices and poor cash handling are not a good fit. Neither are businesses doing $200K or $300K in revenues. If you would struggle to produce profit and loss statements or balance sheets, an audit is probably too tall a hurdle.
If you are super-sensitive to having your corporate returns examined, not a good fit. Businesses who don't perform monthly reconciliations may not be a good fit either.
Conversely, larger companies who have a controller or accounting team on staff may find audits unnecessary. The strength of their reporting will speak for itself when a buyer begins due diligence.
So fellow brokers and business owners, how do you feel if someone asks "is an audit really worth the hassle?"
Categories: How To Sell A Business, Selling A Business
Contributor:

Areas Served:
Los Angeles County Area
Phone: 661-360-1769, 661-360-1769 Text
ManageVisors specializes in the sale of cleaning, landscaping, construction, plumbing, HVAC and property management companies. Because we focus exclusively on property-related businesses, our seller clients benefit greatly from our transactional & valuation expertise. Brian Loring at 661-360-1769.
Other Related Blog Posts, Articles, And Discussions You May Be Interested In
Why Is A Small Business Sale Kept Confidential? Advisors Discuss This Topic
Recently a business owner asked me on the phone, "Why do you keep the sale of a business confidential? How do you keep the sale confidential - any good tips?" Multiple Advisors weigh in on this subject. What would be your answer to this business owner? ProIntermediaries on BizBen discuss this topic.
Sellers: Watch For These Business Broker Questionable Practices
Lee Petsas (Southern California Business Broker) shares his concerns regarding some questionable business practices by some California Business Brokers lately. Other Business Brokers and Advisors weigh in as well on this BizBen Blog post with other "dirty tricks" they have observed and heard about.
Should A Buyer Be Allowed To Operate A Small Business Before Escrow Closes?
Business buyers, brokers, owner/sellers all ask this question at some point. So I decided to ask some of the top Intermediaries in the California marketplace what they thought of the idea. Most of the ProIntermediaries on BizBen agreed with me on taking early possession before the close of escrow.
Add Backs: Defining Sellers Discretionary Cash When Buying A Small Business
The use of add backs & sellers discretionary cash is common among sellers of businesses when showing their financial information & explaining that the buyer will actually enjoy more profit than is shown. But buyers are cautioned to review documents closely. Peter Siegel, MBA with BizBen explains.
What Are Some Possible Reasons My Broker Didn't Sell My Small Business?
What are some reasons a business that was previously on the market with another broker didn't sell? Every broker or agent understands that not every business they list will result in a sale. There can be many reasons small businesses don't sell and many are discussed on this BizBen Discussion post.
Pocket Listings: Vast Hidden Market Or Myth With Business Buyers & Sellers?
What percentage of businesses for sale that are advertised and/or sold are pocket listings? What is the best way to find out about pocket listings? Are they advertised? Are they a big part of the businesses sold marketplace? In this Discussion ProIntermediaries and ProAdvisors discuss this topic.
Before You Select A Business Broker: Do They Co-Broker With Other Brokers?
To receive the fullest exposure for selling their business, small business owner/sellers should make sure their listing broker or agent is co-operating with other business brokers and agents on their deal. Christina Lazuric a Orange County business broker discusses this topic with BizBen Users.
Unreported Income Claims By The Seller - What Should A Business Buyer Do?
One of the most difficult challenges when purchasing a small business is expressed by this prospective buyer of a liquor store who is told by the seller that there is more money being made than shows up on the books. Should the buyer accept that statement by the seller & go ahead with the purchase?
Business Seller Doesn't Have Recent Financial Figures: What Should I Do?
The owner selling the business doesn't have recent financial information or documentation but insists revenues are increasing. Should buyers believe the seller? What should buyers do in this situation? ProIntermediaries on BizBen answer the question of verifying seller/owner's financial claims.
Live BizBen.com Sessions Podcast: Upcoming Schedule, Topics, & Panelists
The BizBen.com Live Sessions Podcast is held on select Thursday evenings at 7PM. This 45 minute session is comprised of questions and topics that have been emailed and texted into the Host of this podcast Peter Siegel, MBA and informative panelists: ProAdvisors, ProIntermediaries, & Special Guests.