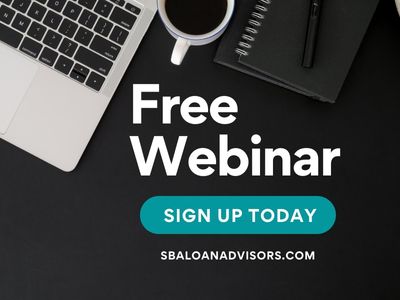 This webinar series is designed for business buyers, owner/sellers, business brokers, agents, and advisors who can benefit on the latest information and strategies on procuring large SBA loan financing to buy or sell a "large" small business - typically priced between $500K to $10M.

Peter Siegel, MBA (Founder of both BizBen.com & SBALoanAdvisors.com) is the host of these informative webinars and has advised and placed SBA large loans for clients for over 25 years! In these FREE webinars we will discuss best practices, case studies, recent deal and loan structures and strategies regarding "large" SBA loan financing.
We Will Discuss These Topics & More During These Webinars:
- Business Purchases (Purchase Price Of $700K to $10M)
- Business With Real Estate Purchases (Purchase Price Of $700K to $10M)
- Working Capital Or Business Improvement/Enhancement
- Refinance Existing Loans Or Financing (Debt Reconciliation)
- Equipment Purchases
- Partner Buy Outs, Key Employee(s) Business Purchase
- Real Estate Purchase For Business Purposes Or Expansion
Q&A Will Take Place During The Webinars - I Will Answer All Your Questions!
Live Webinar Dates And Times:
Weds December 28th at 7PM
To Register For These Free Webinars:

Click Here To Register

For More Information:

For more information regarding these webinars, please phone Peter Siegel at SBALoanAdvisors.com at 925-785-3118