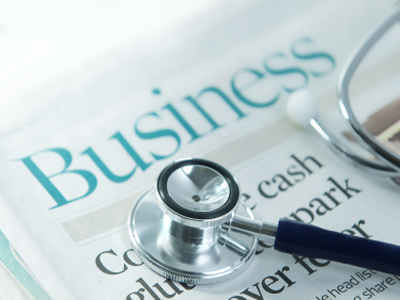 The Patient Protection and Affordable Care Act of 2010, also known as Obamacare has been the cause of increasing anxiety for many small to mid-size business owners across California and throughout the United States. With the introduction of this bill, many small business owners fear for the impact it will have on their bottom line.

There are a lot of interpretations as to what the bill actually requires businesses to do. The document that was released by the Federal Government which details this plan is over 2,400 pages long.



I don't know many small business owners that have the time to study and read through 2,400 pages of policy so I'm going to break it down here for you and give you the details of Obamacare that every small business owner needs to know.

The Definition of Small Business as per Obamacare According to the Small Business Administration, the definition of a small business is: "One that is independently owned and operated, is organized for profit, and is not dominant in its field. Depending on the industry, size standard eligibility is based on the average number of employees for the preceding twelve months or on sales volume averaged over a three-year period. Examples of SBA general size standards include the following:

* Manufacturing: Maximum number of employees may range from 500 to 1500, depending on the type of product manufactured;

* Wholesaling: Maximum number of employees may range from 100 to 500 depending on the particular product being provided;

* Services: Annual receipts may not exceed $2.5 to $21.5 million, depending on the particular service being provided;

* Retailing: Annual receipts may not exceed $5.0 to $21.0 million, depending on the particular product being provided;

* General and Heavy Construction: General construction annual receipts may not exceed $13.5 to $17 million, depending on the type of construction;

* Special Trade Construction: Annual receipts may not exceed $7 million; and

* Agriculture: Annual receipts may not exceed $0.5 to $9.0 million, depending on the agricultural product."

Source sba.gov.

Seeing the SBA's definition, it is clear that some of the terminology used surrounding Obamacare is causing confusion and in some cases, unnecessary anxiety as a "small business" earning $21 million a year should be able to afford to offer healthcare without having to close its doors. However, we keep hearing about Obamacare and its impact on small businesses. While I do feel small businesses are being affected by this bill, as I've detailed in other posts, the small businesses that will actually be affected by Obamacare versus what the public views as a small business being affected are two different things. When the general public hears the term "small business" they most often think of the Mom and Pop shop or a small local business with a handful of employees.

While those types of businesses definitely fall into the "small business" category, when it comes to Obamacare businesses with less than 50 full time employees (FTE) will be the least affected. Companies with 50 FTEs or the equivalent thereof, are the companies that will be impacted the most. These are businesses of all sizes that are generating revenues ranging from hundreds of thousands per year to millions per year. So for the purpose of Healthcare Reform, the definition of small business is not clearly defined, instead it uses the number of FTEs a company has to determine how it will be impacted by Obamacare.

Requirements

The idea behind Obamacare is to insure that all Americans have access to affordable health insurance. It requires Americans that do not have health insurance to get it and the laws associated with the bill imply that most workers should get that coverage through their employers. Obamacare created a system of subsidies and penalties to make sure this happens. The bill was signed into law in 2010 with plans to implement changes over a 5 year time frame. With that, several changes to the healthcare system have already been made and January 1, 2014 marks a deadline for other requirements to go into effect.

As of January 1, companies with fewer than 50 employees do not have to provide health insurance but those with the equivalent of 50 or more FTEs must offer affordable health plans that meet the standards set forth by The Patient Protection and Affordable Care Act. These standards require employers to pay at least 60% of covered health care costs and to offer affordable insurance plans that match or exceed the minimum benefits of a "bronze" plan that can be purchased on the health insurance exchange. The total cost of insurance to the employee cannot exceed 9.5% of the family's income as determined by their W2.

Also going into effect in 2014 is the introduction of insurance exchanges which insurance companies must participate in. The exchanges are state-run and they will provide a place for individuals and smalls businesses to shop for health insurance. They will require insurance companies to compete for business. The idea behind creating the exchange is to make it easier for individuals and small businesses to obtain health insurance at an affordable rate. Businesses with less than 50 employees have the opportunity to participate by offering plans through the exchange.

The exchange program for small businesses, also known as the Small Business Health Options Program (SHOP), will be available to small businesses with up to 100 employees. States can limit participation to businesses with 50 employees or less until 2016, so be sure to check your State's specific rules on the SHOP program. After 2017, it is anticipated that states will let businesses with more than 100 employees participate in the SHOP program as well.

Penalties

What happens if companies don't comply with these new regulations? As I mentioned above, Obamacare comes complete with a system of subsidies and penalties to make sure companies comply. I found this summary on Monster.com that efficiently explains the main penalties small business owners should be aware of:

Automatic enrollment: Employers with more than 200 employees are required to enroll new employees in their health care plan, subject to any waiting period. Employers must provide notice of employees' right to opt out of automatic enrollment.

Notice of coverage options: Employers must give employees notice about the availability of an insurance exchange.

Penalty for not providing insurance: Employers with over 50 employees that do not provide insurance must pay a penalty of $2,000 for every employee in the company if even one employee opts to obtain insurance through an exchange. However, the first 30 employees are not counted in calculation of the penalty. Example: an employer with 75 employees would pay the penalty for 45 workers, or $90,000 (45 x $2.000).

Penalty for providing insurance that is "too expensive": Employers with more than 50 employees that do provide insurance must pay a penalty if any of their employees obtain a subsidy to help pay for insurance. The penalty equals $3,000 per worker who uses the subsidy OR $750 for every employee at the company, whichever is less.

Source: Monster.com

As an individual, if you do not buy health insurance you will be subject to a 1% on your 2014 income.

Tax Credits

Along with penalties, the plan also offers some incentives to small businesses. For example, starting in 2014, a small business that purchases health insurance through SHOP is eligible to receive a tax credit for two years of up to 50% of the cost of their premiums. Businesses can also get Federal financial assistance by offering health insurance to early retirees ages 55-64. There are several other tax credits available to small businesses for offering insurance depending on its size so if you think you may be able to take advantage of an Obamacare tax credit, I recommend you speak to your Accountant.

How to Avoid Penalties

The key to avoiding penalties as a small business owner under Obamacare is to know where your company falls and determine what is required of you. If you are unsure, workshops, webinars and other educational opportunities are available to help small business owners navigate these changes. I suggest contacting your local SBA office to see if they have educational opportunities on the calendar. You can also try your local Chamber of Commerce or other agencies geared toward assisting small businesses.

A word of warning; be conscious of who you consult with for help on Obamacare. The confusion that Obamacare is causing is giving some insurance brokers the opportunity to capitalize at the small business owner's expense. While there are many brokers out there that will be great resources through this transition, there are some that are taking advantage of the fact that the bill is complex and most people don't fully understand it. Insurance brokers can make a lot of money on this bill if they play their cards right, so work with a trusted broker. If you do not have a relationship with a broker, I suggest you educate yourself on the rules of Obamacare before seeking guidance from one.



About This Contributor: Peter Siegel, MBA is the Founder & Senior Advisor (ProBuy & ProSell Programs) at BizBen.com (established 1994, 8000+ California businesses for sale, 500 new & refreshed postings/posts daily) working with business buyers, owners/sellers, brokers, agents, investors, & advisors). Phone him at 925-785-3118 to discuss strategies regarding buying, selling, (or financing a puchase of) CA businesses.
Categories: BizBen Blog Contributor, Buying A Business, General Info, How To Buy A Business, How To Sell A Business, Legal Topics