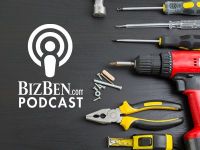 Hardware Store Interview With The Owner/Seller: Selling A Business Tips
Posted By:
Peter Siegel MBA: BizBen Founder, Lead Advisor
. In this BizBen Podcast session, Peter Siegel, MBA the host chats with the owner about the selling of her hardware store. Topics include the history of her business, what she did to get the business ready for sale, what she wishes buyers would do differently, how she came up with the asking price.